10 Must-Follow Extreme Couponers on Instagram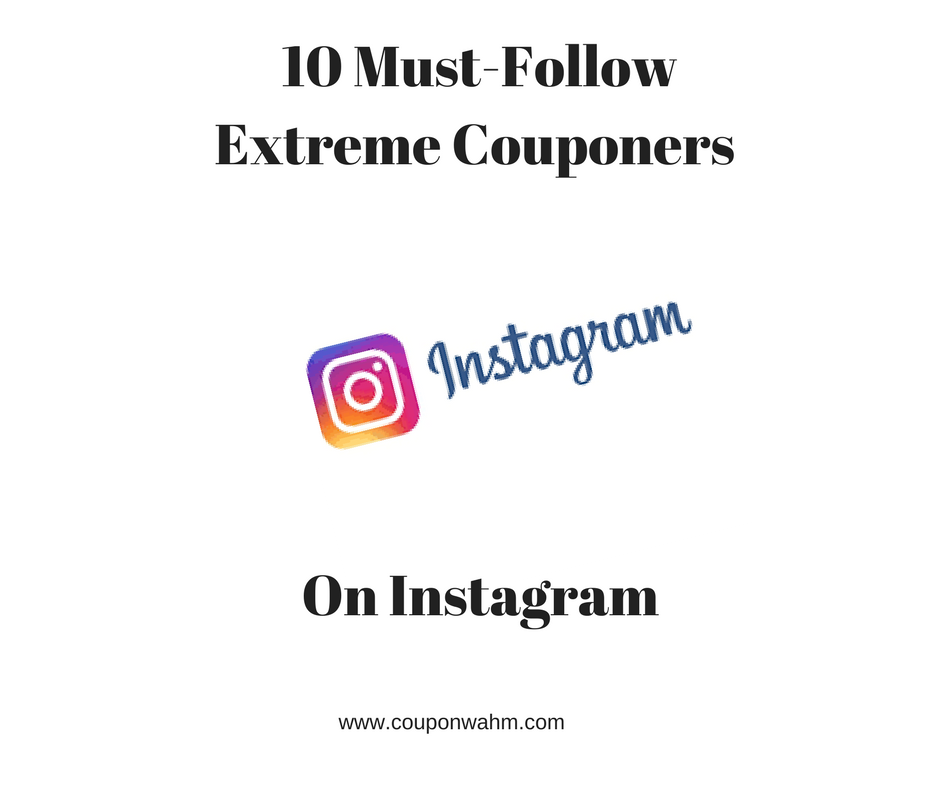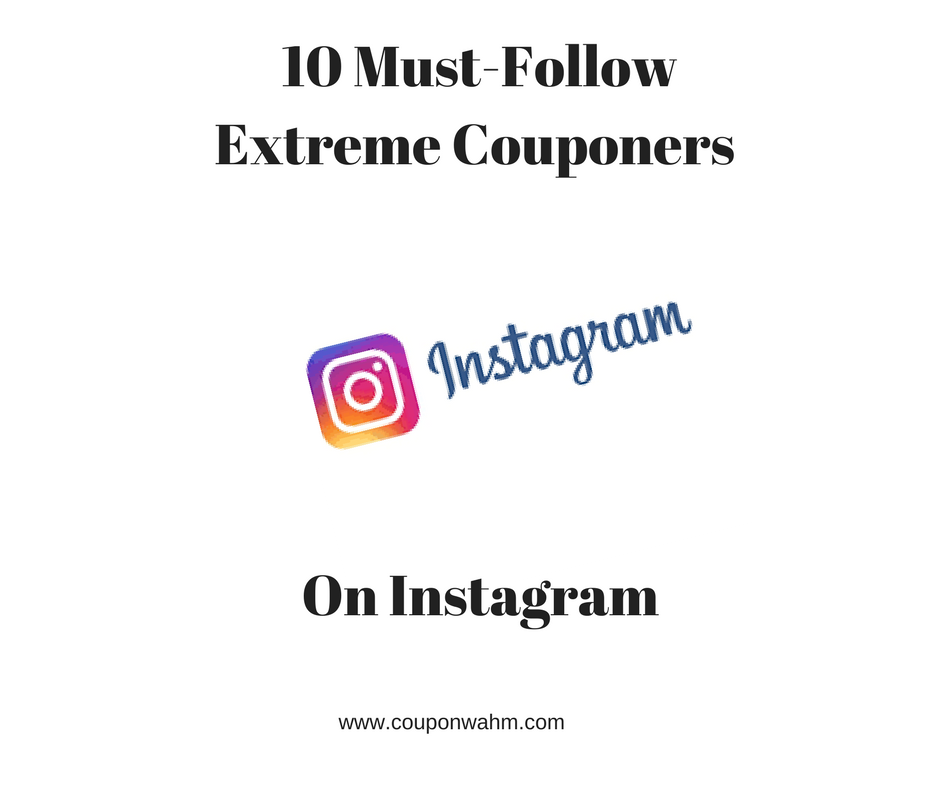 There's nothing like the world of extreme couponers on Instagram.
With a strictly mobile platform to work with, extreme couponers have taken to the social media site to post current deals, tell followers how to get them, and – most importantly – document their hauls. Their hashtag game is strong, too: #extremecouponing and #couponcommunity are two of the most popular.
Now, we're bringing these must-follow extreme Instagram couponers to you. We've come up with 10 of the most helpful and interesting Instagrams to follow if you're interested in couponing.
The Coupon Thang
The first must-follow Instagram extreme couponer on our list is The Coupon Thang. She curates both her own posts and other couponers' posts for a more comprehensive deal database – her favorites seem to be Target and grocery store Ralph's, since she's located in the Southwest. A lot of her own deals have instructions right on the Instagram photo, telling you what types of coupons to use (manufacturer, Red Plum inserts, etc.). She'll also include extra instructions in the caption! And if you ever have any questions about a deal, she's pretty good about replying to her followers.
NorCal Couponer
Next up is NorCal Couponer. The thing that sets her apart from other Instagram couponers is that she posts her receipt in the corner of each purchase photo, as well as a picture of the merchandise she was able to snag for cheap. She once cleaned out a Babies R Us and purchased almost 150 baby outfits for $1.59.  Caddy definitely specializes in larger hauls, making her pictures that much more impressive and solidifying her as a must-follow Instagram extreme couponer.
NorCal Couponer was nominated as a top couponer on Instagram by Lisa Martin, of My Thoughts, Ideas, and Ramblings. 
Vera B
Vera B is an Instagram couponer with personality – her hilarious captions are just as great as her savings hauls – and she has a garage full of products to prove it! From buying 20 watermelons at once, to maximizing her overages from razor coupons, Vera documents all of her savings on her Instagram page. She'll also occasionally sell major coupons to her followers at a low price – but it's still her witty remarks that make her one of the best coupon Instagrams out there.
IKillYou4Coupons
Although the name sounds scary, don't be alarmed! This must-follow Instagram extreme couponer is the most popular on the list, based on followers. He usually posts deals that can get you free items, like huge bags of dog food for less than $0.50. While he does post hauls from all over, he definitely spends a lot of his time (but not a lot of his money!) at drug stores like Rite Aid and CVS. With a splash of his personal life thrown into his page as well, IKillYou4Coupons is a one-stop shop for coupons on Instagram.
Coupon Sweetie
If you're new to couponing and need a little more guidance when shopping to save, we'd recommend checking out Coupon Sweetie. Her captions are very detailed, outlining how she scored each deal, and which coupons she used to do it. While she does take a lot of her inspiration from other Instagram couponers, her haul posts are some of the most organized and visually pleasing out there.
Binh Nguyen
Binh is an Instagram extreme couponer who, along with many other couponers, has an expertise in Rite Aid coupons. If you're looking for ways to save on products at the drugstore powerhouse, he's got your back with weekly hauls and how you can get them, too. On his Instagram he posts his hauls and coupon breakdowns, but his real personality shines on his recently-launched YouTube channel, complete with a video on how to get started couponing. So, if you're planning a trip to Rite Aid soon, make sure to check out Binh's Instagram page first.
Freebie Shark
Based on the website of the same name, Freebie Shark offers mostly – you guessed it – freebies. And if there's one thing people love more than saving money, it's spending no money at all. While Jason (the must-follow Instagram extreme couponer in charge of Freebie Shark) does post deals that cost a little more than free, freebies are his main focus – he'll post at least a few new ones per week. With coupon-related memes rounding out the content, Freebie Shark is a good follow when it comes to Instagram couponers.
Boink Couponer
If you're someone who needs proof that a deal works first before you head to the store to buy it, then Boink Couponer is the best coupon Instagram for you. When she's shopping at places like Toys R Us, she'll scan each item she's purchasing with the in-store price scanner, take a picture, and post to her Instagram. It's the time she puts in to making sure each sale is proven valid that keeps her on this list.
Coupon Caroline
Coupon Caroline started couponing 4 years ago, and is now up to almost 150,000 Instagram followers. Based on her blog of the same name, Coupon Caroline posts a bunch of different ways to save – freebies, product deals, hauls, and even occasional giveaways. For offering the largest variety of posts, along with her stellar use of emojis, she's one of the best coupon Instagrams out there today.
VerosCouponPage
Last up on our list of must-follow extreme couponers on Instagram is VerosCouponPage. What sets her apart is her early offerings of coupon inserts, like RedPlum and SmartSource. She'll also post advance deals that are happening in the next week, so you're able to plan your purchases around when you can maximize your savings.