6 Bed Bath & Beyond Couponing Hacks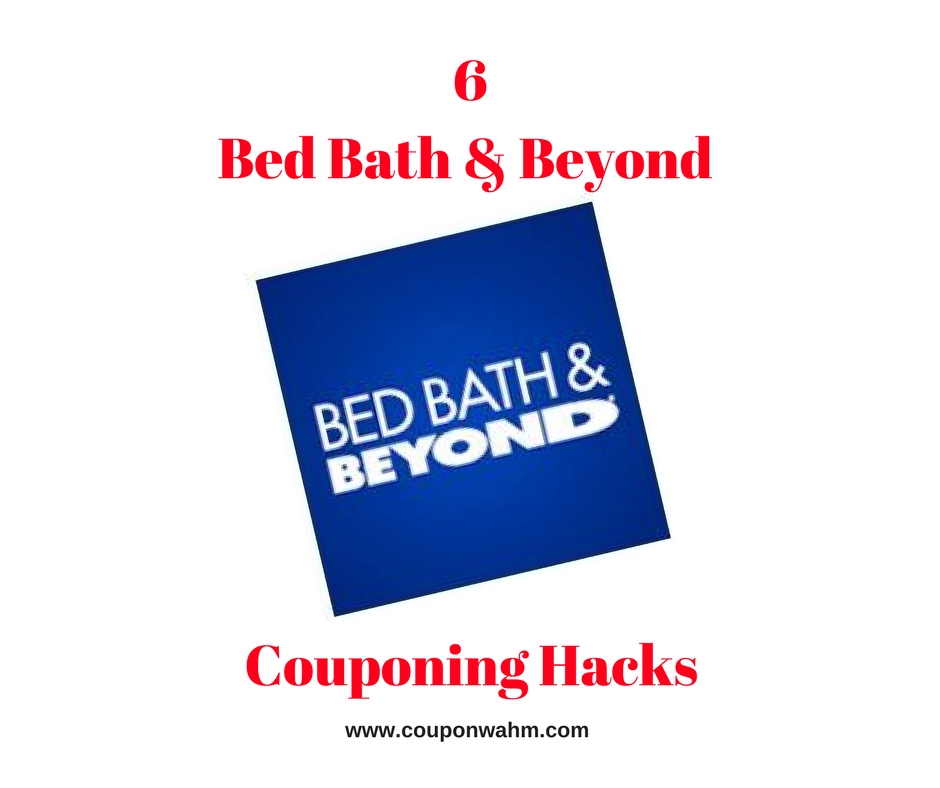 When purchasing new home goods such as kitchenware, sheets, and furniture, there are definitely options of where to shop. One of these options, Bed Bath & Beyond, is somewhat synonymous with coupons. But what's the best way to use these coupons? And are there other ways to save, too?
We asked our Dealspotr community – including some pro coupon bloggers – their best Bed Bath & Beyond savings hacks. Here's what they said:
Stockpile the never-ending coupons
This one is probably the most well-known Bed Bath & Beyond couponing hack, but Dealspotr user Emile reminds us that the store's classic 20% Off coupons never expire! You can also stack Bed Bath & Beyond coupons, depending on how many items you're purchasing.
When you get a 20% coupon but you don't need anything from them at the moment, save it. Those 20% coupons that you get in the mail never expire, so you can save them for when you actually need it next. Also Bed Bath & beyond allows you to stack coupons, their only rule is that you can only use as many coupons as the amount of items you are buying. So the more impulse buys you make (it's hard not to!) the more savings you can add to your purchase!
Search for "bonus gift card" offers
Online, some brands will offer a free Bed Bath & Beyond gift card with the purchase of a certain dollar amount. Essentially, this is a way to get "free" Bed Bath & Beyond gift cards. A simple search for "bonus gift card" on the site will give you thousands of results and, according to One Frugal Girl, you can also use the classic 20% off coupons on your purchase, making this the MVP of Bed Bath & Beyond savings hacks this week.
Search for purchases that kick back rebates in the form of free gift cards! For example, spend $300 on Calphalon products and receive a $50 Bed, Bath & Beyond gift card. Or receive up to $300 back for select mattresses or $50 back on stand mixers. Best of all you can use those famous 20% off coupons and still receive the bonus! Check out other rebate offers too. On Black Friday BB&B offered a $25 rebate with the purchase of a $200 Visa gift card. The Visa card can be used anywhere so that $25 is free money!
Join the My Offers program
Ellen of Confessions of an Over-Worked Mom suggested signing up for text alerts as a Bed Bath & Beyond couponing hack, which tipped us off about their My Offers program. By signing up for this, you can view special deals, organize your mobile, email, and paper coupons in one place, and even add paper coupons to your account to use on the website.
Always save your receipts
Many people already practice this Bed Bath & Beyond savings hack with most purchases, but Randi of A Modern Day Fairy Tale says that your receipts can save you money in multiple ways. If you find an item for a lower price at a competitor like JCPenney or Walmart, bring it back with the receipt for a price match. Also, if you forgot your coupon the first time, bring the item back to use the coupon post-purchase.
Save those receipts! If an item you purchase goes on sale AFTER you've purchased, you can go get a price adjustment to the lower price. Also, we all know they always have coupons but if you happen to forget to use one, again, they can adjust the price accordingly.

Keeping a receipt is also handy if you DO have to make a return… you can make it without, but if you paid full price, you'll lose 20% if you have no coupon and your purchase cannot be found in the system… this keeps people from cheating the system and buying with a coupon and returning for full price credit!
Get incentives from your wedding registry
If you're planning a wedding, it would be wise to register at Bed Bath & Beyond, according to Monica of Mommy & Love. When your guests spend a certain dollar amount on gifts from specific brands, you can fill out a form that will reward you with gift cards, products, and other gifts.
Create your wedding registry here and get free gifts when your guests choose to buy from Bed Bath & Beyond. There are various brands who offer incentives for purchasing things like dish sets and glassware solely from them. For example, if your guests buy $150 of Mikasa products, you will receive a $25 bonus gift card. Simply fill out the gift vendor redemption form and send it to the qualifying vendors with a copy of your registry to get your gifts.
Sign up for BB&B snail mail
If you don't mind receiving extra mail to your physical mailbox, Laura of New Age Mama suggests signing up for their snail mail newsletter. You'll receive Bed Bath & Beyond coupons throughout the month, as well as an occasional ad to flip through.
Sign up for their snail mail newsletter. They send coupons for 20% off at least a few times a month.
You can read more Bed Bath & Beyond couponing hacks here, and on this forum thread. We'd like to congratulate One Frugal Girl on winning the $25 gift card for sharing the most helpful and original Bed Bath & Beyond savings hack! Check out this week's contest for Jet and enter to win a $25 gift card here.