#ad @RideHover1 Gives Your Student and Easy Way to Get Around Without Breaking the Bank @BestBuy
If you are like me. You are happy that school has officially started for most including those enrolled in college. Now it's back to homework, school fees, lunches and tons of after school activities. For those of us with children that have headed off to college. This also includes the expense of books, tuition room, and board as well as meals, etc. The expenses can be overwhelmingly expensive. Not to mention the cost of parking, gas, and insurance for their car.  As a result, more and more parernt's are looking for options for their student's. Many are opting for an economical way to help their student's get around town and on campus without breaking the bank.  That's why I love the Hover-1 Electric Folding Scooter. Here's why:
Reaches speeds up to 14 mph : Which means you can ride anytime, anywhere.
36V UL certified battery pack:  Which means it's simple to charge with the provided easy-to-use charger.
Foldable design:  It folds which offers a convenient, stylish, and exciting form of transportation.
Weight capacity of 220 lbs.:  Ensures safe riding.
Electronic and foot brakes: Help the scooter come to a complete stop safely.
It also has 8.5″ tires: This allows for greater stability.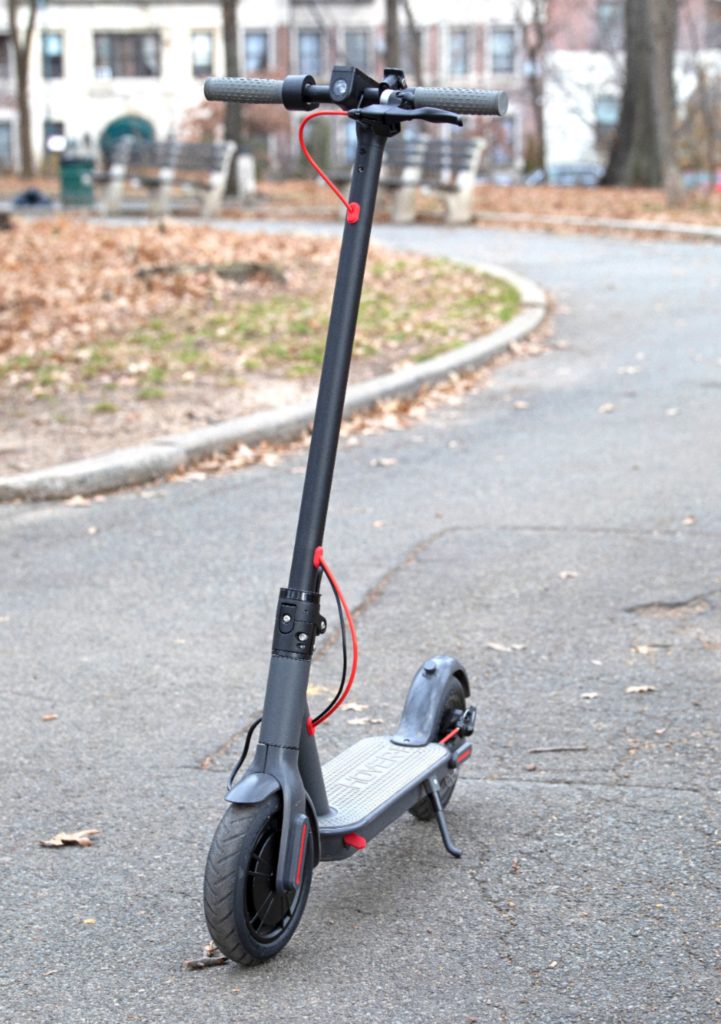 The feature that I love the most is that it folds for convenience. Most college student's don't have a ton of extra space. That's why the Hover-1 Electric Folding Scooter is a good option. The Hover-1 Journey folds neatly in half for easy storage and it only weighs 27 pounds. It's so light. it's light enough to lift and stow after it gets you where you want to go.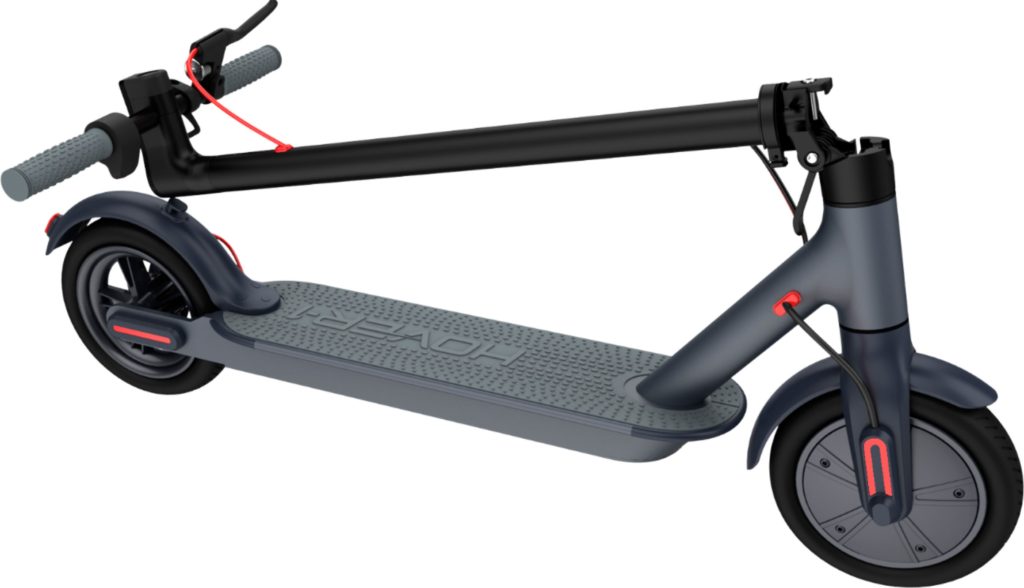 Let the Hover-1 Electric Folding Scooter take you back to school and give your student an easy way to get to and around campus or the neighborhood. If you are looking for a scooter. Shop this and more electric scooters plus electric bikes and boards at Best Buy.
Please Ride Responsibly:
The purchaser and rider of this product are responsible for knowing and obeying all state and local regulations regarding the use of this product. It is highly encouraged that you read and follow the product instructions including all safety precautions and use protective gear. Protective gear can be found at 
http://www.bestbuy.com/protectivegear
.