Say hello to beautiful healthy skin with Annmarie Gianni Organic Natural Skin Care
Disclousre: I received these products as an advertorial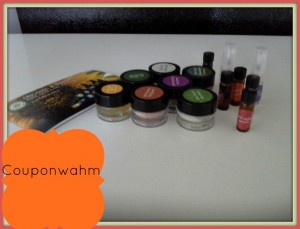 I've made a conscious decision to make better choices when it comes down to my body,that includes what I eat along with my skin, what I use on it etc. I recently had the chance to try a sample pack of  organic natural products from  Annmarie Gianni Skin Care.
If you are looking for healthy, non- toxic skin care. Annmarie Gianni Skin Care is what you are looking for. The product are organic and natural,  This amazing line of skincare products uses "ancient healing energies" utilizing herbs and oils. All the ingredients are listed on the labels and there is nothing chemical or toxic. My favorite product is the repair serum. The repair serum is carefully formulated to transform your skin naturally. Using vegan stem cells derived from oranges, Annmarie Gianni Skin Care created a new way for your skin to build collagen, repair itself and prevent aging.
This active blend of stem cells, along with Superoxide dismutase (SOD) — a powerful antioxidant — will make a noticeable difference in aging skin when used continuously over the course of 30-40 days. This serum is high in Vitamin C and has the essential oils of Lavender and Sandalwood, which are skin-lightening and balancing. The benefits are:
Regenerates, repairs, and brightens skin
Plumps dull or sluggish skin
Helps fade discolorations and evens skin tones over time with continuous use
Say hello to beautiful healthy skin with Annmarie Gianni Skin Care.
Annmarie Gianni Skin Care Can be purchased at your favorite local store or online here.