Get the Eye Brows You've Always Wanted with Billion Dollar Brows #reviews
If you are looking for a fresh,hot new look without the steep salon price. You may want to consider Billion Dollar Brows. Billion Dollar Brows specializes in Eyebrow products. From pencils, to brow boost. Billion Dollar Brows has the perfect product for everyone.  
Have you ever attempted to pluck your eyebrows however you took too much out? Or maybe one side had less hair than the other side so you had to cut more out of the other one so that the eyes would match. No worries. Brow Boost is the product for you.
Natural formula with no scary side effects: prostaglandin and paraben free.
So effective, you will see visibly fuller brows in as little as 30 days.
A natural anti-aging solution: Fuller eyebrows create a more youthful look, without any risk or worry.
Lab tested safe for eyes and skin: passed USA & EU regulations.
With over five years on the market, Brow Boost is proven to work.
Brow Boost helps balance out uneven brows,putting your entire facial features back into focus.
It's so easy to use! Comes with a convenient brush-on applicator, just apply Brow Boost to your brows at night and leave it alone. The natural formula dries instantly, in a matter of weeks your brows will begin to transform!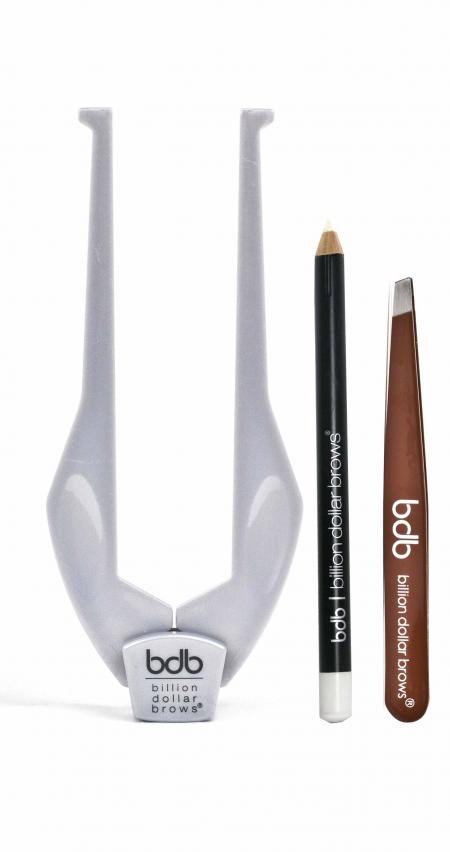 After you get your eyebrows nice and healthy and full again. You might want to try the Brow Buddy/Tweezer Combo. I recently had the opportunity of trying this product and I really love it. It makes penciling your eyebrows a cinch. With the Brow Buddy you can have even eyebrows.
Check out this video and see the Brow Buddy in action. <iframe width="560″ height="315″ src="//www.youtube.com/embed/F2zo0p-Dnuc?list=PL1B20AD3139BEF129″ frameborder="0″ allowfullscreen></iframe>
Billion Dollar Brows has a product for everyone. Get the brows that you have always wanted.
To find out more about the great products offered by Billion Dollar Brows. Head over to their website. http://billiondollarbrows.com/