BYOU Magazine teaches girls to "Be your Own You" #reviews
Disclosure: I received this product as an advertorial.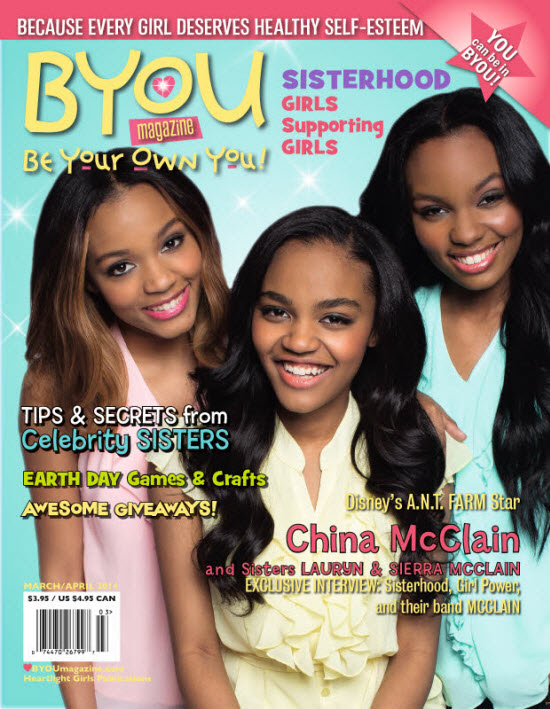 As a mom, I must admit. I am very concerned with the pressure that many of our young girls are under. In case you are wondering what I am talking about. There is case of peer pressure. Many children are trying very hard to fit in. There are many children that unfortunately are dealing with the issue of bullying. Not to mention the image issues that many of our youngsters face, especially girls. Many of the young people of today don't have a positive role model or anyone to look up to. In a time when many youth are being raised by grandparents or foster parent's, there is a strong need for positive influences.
The media is usually the first place that most young people, especially young women turn for a role model that's why I'm so excited about BYOU Magazine.
BYOU Magazine teaches girls 7-15 to be their own YOU not the YOU that you see outside of yourself and is dedicated exclusively to building the self -esteem in girls. . What I really love about BYOU Magazine is that they feature positive celebrity role models, self-esteem tips, advice, posters, quizzes, crafts,puzzles fun content, games and much more. Each issue is jammed pack with something to peak the interest of whatever personality your daughter has.And has topics which include friendships,bullying, inner beauty,empowerment and more.
Even celebrities see the value in such a needed magazine like BYOU. Check out what the McClains had to say:
Be on the look out for your chance to win a subscription to BYOU Magazine .
 BYOU Magazine is available on newsstands or online.
Head over to BYOU's website to find out more. https://www.byoumagazine.com/