If there is one that I love. That would be finding some type of do it yourself project around my home. I love taking a boring uneventful space and turning it into a conversation piece. However, due to my hectic schedule, I often times don't have a whole lot of time for a lengthy project. That's why I love the Adhesive Graphics from Wall Slicks. I recently received the Ornamental Message frame wall decal sticker For the purpose of review.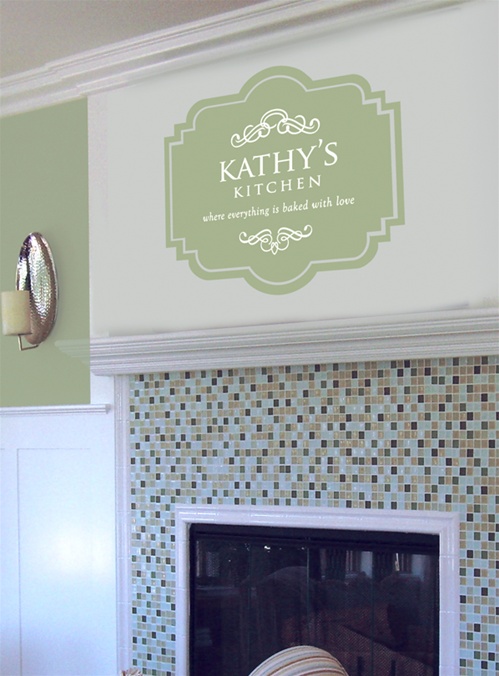 Founded in 2007, Modern Wall Graphics created Wall Slicks the newest innovation in home décor for the DIY enthusiast. Wall Slicks come in over 100 styles, and can be chosen from 3 sizes and  40 different colors and are sold  to 160 countries. What I love most is that these adhesive vinyl wall decals can be used on virtually any surface.  They actually look like they were painted on.  They are extremely easy to apply, for the DIY newbie or the experienced home decorator.  Just peel and stick. Wall Slicks are easy to remove and are guaranteed not to leave any residue.
When I received the decal, it was in a nice tight roll secured with clear tape.
Step 1).  Decide where the decal will be placed. Next make sure that the decal will be straightly aligned before application. ( Wall Slicks provides spacer dots for making the wall) Use the spacer dots as placeholders to "remember" your chosen placement on the wall/surface. Next unroll the decal and lay it flat.

Step 2). Lay decal on flat surface face up. Use squeegee to firmly smooth over the surface of the decal to make sure it is stuck well to top sheet.Flip decal over, upside down on a table or other flat surface. Remove the white backing from the decal.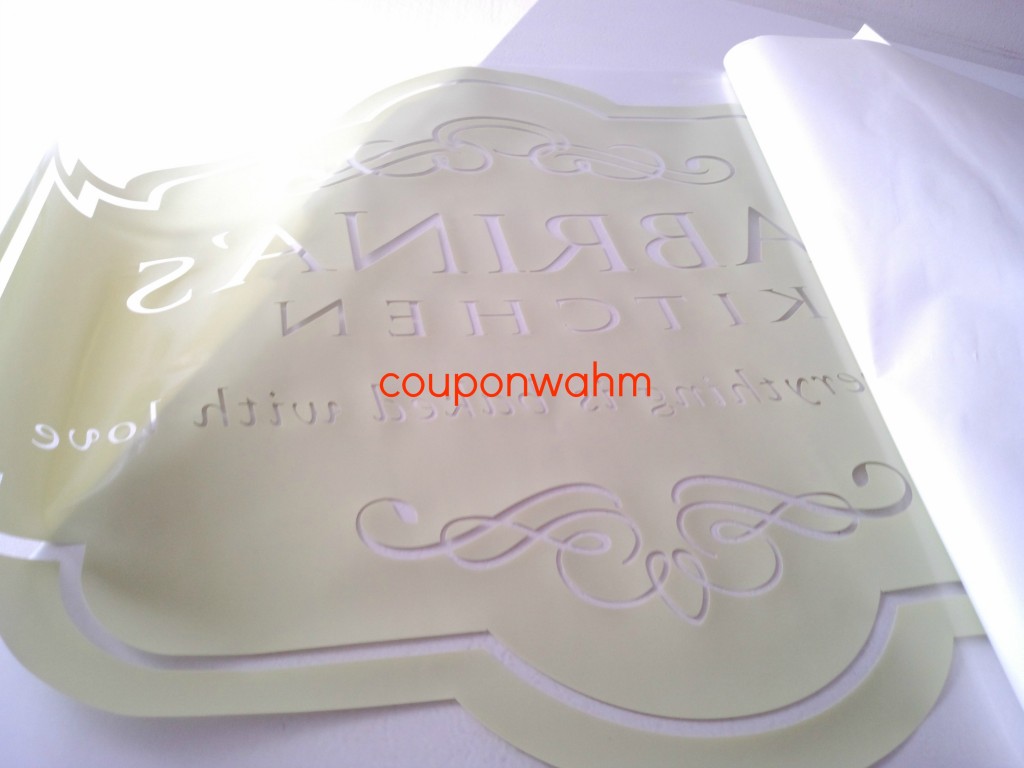 Step 3). Place decal with top sheet onto wall/surface. Smooth squeegee over entire surface of graphic to insure firm adherence to the wall/surface, working from the middle outward, to smooth out bubbles.Remove top sheet by sliding it down off of the decal flatly down the surface of the wall.
 Step 4). That's it! In 30 minutes or less you can transform any wall/surface.It's amazing how just one minor change can change the entire look of the room.
 To find out more about Wall Slicks head over to their website: http://www.wallslicks.com/