I am always on the hunt for quality furniture and decor for my children. I recently found out about a company called Artistic Sensations.
Artistic Sensations goal is to provide products that encompasses a child's interests and who they are. The company began in 1996, by then stay at home mom Kim Gellman. A mother of two boys herself, Kim's search proved difficult when trying to find the perfect pieces to furnish her sons' rooms—she envisioned furniture and bedding that would reflect their personalities and make their rooms feel like an extension of themselves. Artistic Sensations was created to fulfill the needs of parents looking for superior quality without compromising the fresh and unique designs that appeal to their kids!
I recently received the Pink and Pink Zebra Sleeping Bag for review.I must admit. The sleeping bag exceeded my expectation, this is not a sleeping bag that you would find in your local retailer that's for sure. The sleeping bag is made of quality material.
The sleeping bag is so cool! It comes zipped in it's own bag that is attached, not like most sleeping bags where you have a separate sack to place it in.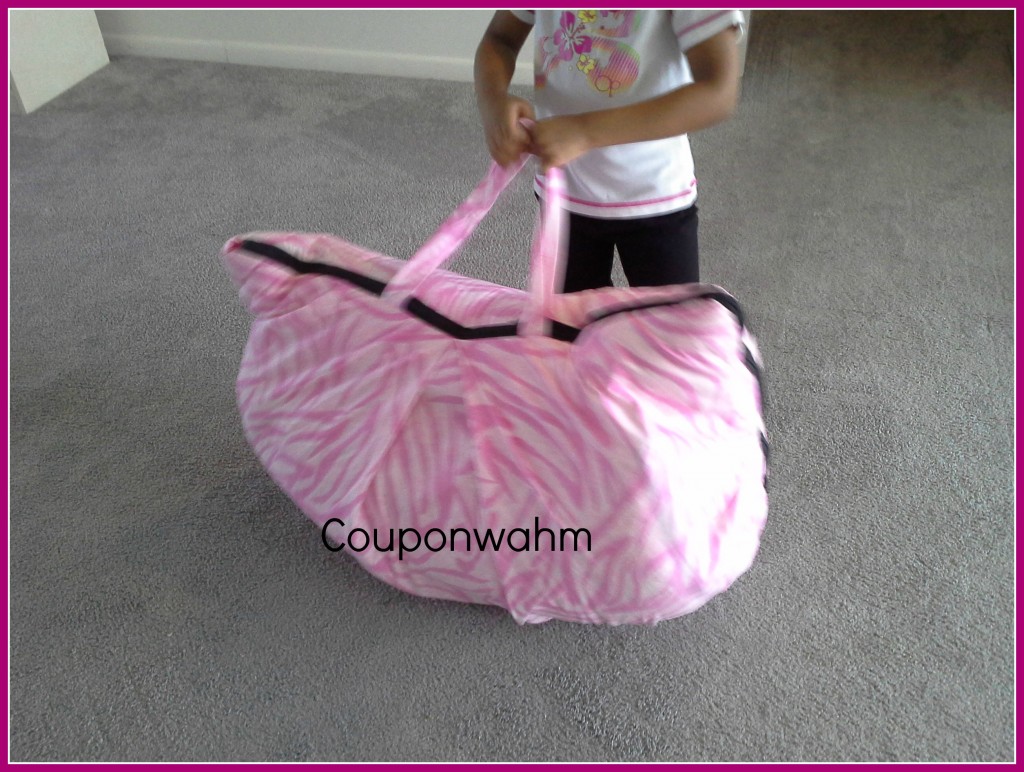 It opens and lays flat easily.
Once unzipped it has a pillow already in the inside that is attached to the sleeping bag.The best part is that everything is attached so you don't have to worry about the kids leaving anything at their next sleep over.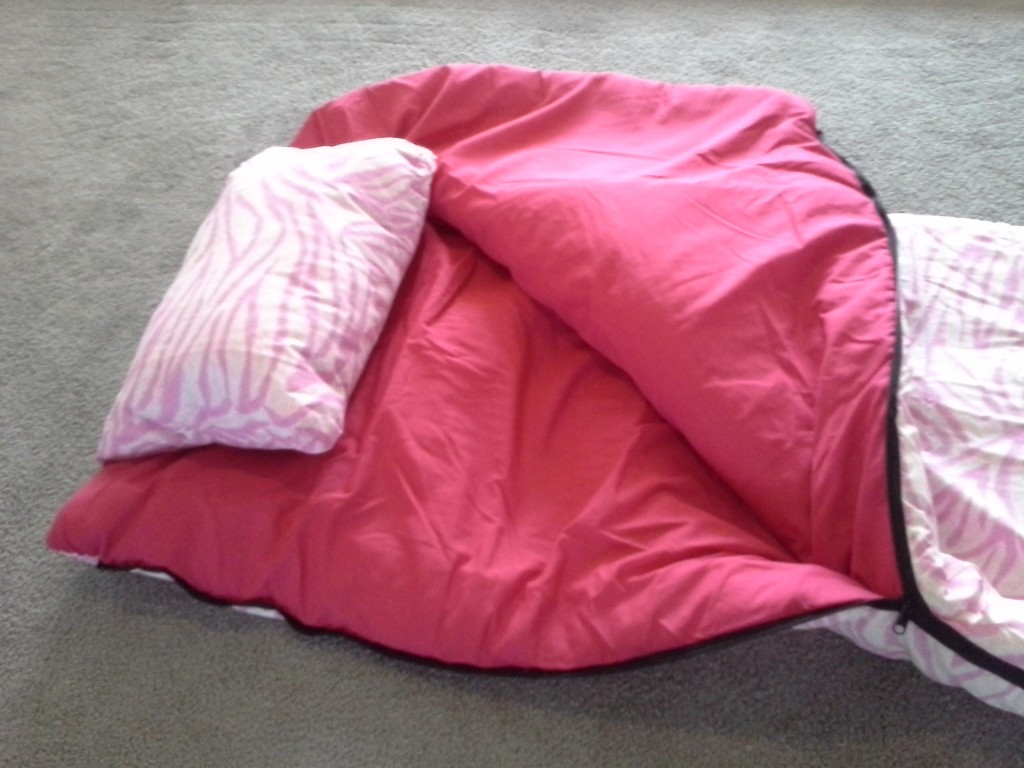 The Pink on Pink Zebra Sleeping Bag is 100% Cotton. It is Extra long  in size, measuring 29″ x 72″ and opens to 58″ x 72, your child has room to grow. One lucky winner will win their very own in an upcoming giveaway.
Not in the market for a Sleeping Bag? No worries. Artistic Sensations has a wide variety of items for you to choose from including furniture. To see everything they have to offer. Head over to Artistic Sensations website here: http://www.artisticsensations.com/
I received the above said sleeping bag in exchange for my honest opinion. However I only share product with my readers that I personally feel will be beneficial to my readers.