#DaddysHome2 Hits Theater's November 10th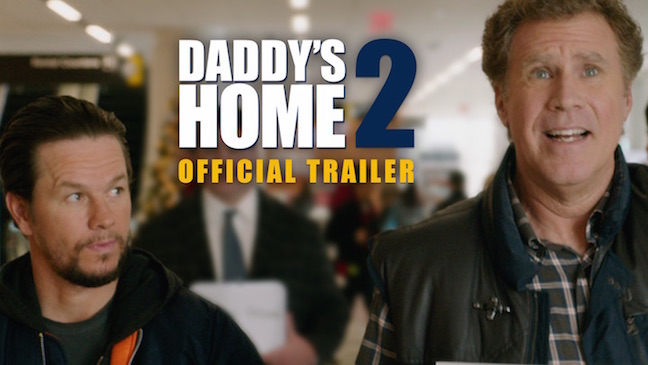 if you enjoyed the funny movie Daddy's Home you will be excited to know that Daddy's Home 2 will hit theaters November 10th. Check out this trailer for a sneak peak:

In the sequel to the 2015 global smash, father and stepfather, Dusty (Mark Wahlberg) and Brad (Will Ferrell) have joined forces to provide their kids with t he perfect Christmas. Their newfound partnership is put to the test when Dusty's old-school, macho Dad (Mel Gibson) and Brad's ultra-affectionate and emotional Dad (John Lithgow) arrive just in time to throw the holiday into complete chaos.
Stay connected:
Facebook: daddyshomemovie
Twitter: @daddyshome
Instagram: @daddyshomemovie