Spruce up your Hardwood Floors for the Holidays with Bona
The Holiday's are here and that means lots of family gatherings. For many of us, that means sprucing up our homes and that includes our floors.
If you are like me and have Hardwood Floors in your home. You know first hand how hard it can be to find a product that not only provides a deep clean but also provides protection. I have tried several products and different techniques to get my Hardwood Floors clean without damaging them in the process. When we first got our Hardwood Floors. I started out cleaning them the old fashion way with a bucket, water, and nice smelling cleaners. I quickly found out, that was not going to work. All that did was make my floors dull and streaky because of the residue from the products. I came up with what I thought was a brilliant idea. I started using a spray bottle and my trusty ole microfiber dust mop. I really thought that I had invented something great. The problem with this is that I was not using products that would protect or deep clean my floors.
To my surprise, there was already a product on the market that combines the floor cleaner and my dust mop. It's called the Bona Motion Hardwood Floor Mop. I was sent the Bona Motion Hardwood Floor Mop for the purpose of review and I love it.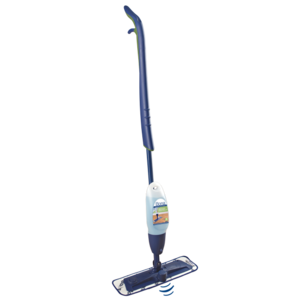 In case you are not familiar with the Bona Motion Hardwood Floor Mop. It is a premium spray mop. The mop is combined with Bona's premium no-residue cleaner with a durable, high-quality washable microfiber mop.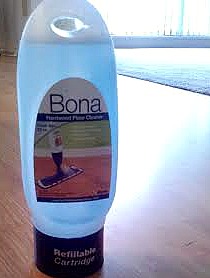 What I love most is that the mop was super easy to assemble, it's not heavy or bulky and it's so easy to use. All you have to do is snap the top and bottom handles and add the mop base.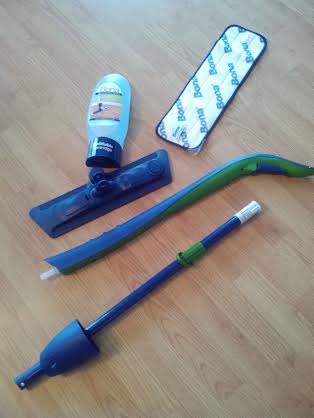 The microfiber pad attaches to the base with ease and the cleaner easily sits in the mop. The Bona Motion Hardwood Floor Cleaner has a small button on the base to activate the motion action which is battery operated and the batteries are included with the mop. The sonic motion power gives an extra cleaning boost so you spend less time scrubbing stuck-on messes.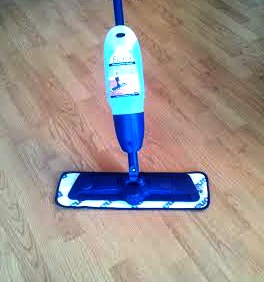 If your family is like mine, and they suffer from allergies or asthma. You will be happy to know that the cleaner does not have a strong order or fragrance.
Bona carries a full line of products to help you clean, protect, or restore your Hardwood Floors. And is available online and at many of your local retailers such as Target and Bed Bath and Beyond.