SunRype Offers Healthy Snacks That Are Good + Enter for a chance to #win #SunRypeSnacks4School #DisneyAnimation #TheLionKing (ends 8/28)
I have been on a mission to get my family on a path to healthy eating. Although it has not been easy as we have gotten in habit of eating and snacking on the run. There are so many unhealthy snacks right at our fingertips and that really makes it hard to stay on track. I am always on the lookout for snacks that taste good and are healthy for my family. I am so happy to say that I have finally found snacks that not only taste great but they are healthy for you.  I was recently sent the  Fruitsource Apple Mango Strawberry Carrot bars and the
Strawberry and Watermelon Strips 
from SunRype for the purpose of review.
SunRype is dedicated to providing simple, nutritious products that make it easier for today's busy families to incorporate healthy eating into their active lives.What I really love is that they follow the highest quality and safety standards during all phases of manufacturing.After having the opportunity of trying several flavors of the Fruit bars and Fruit Strips, I would have to say that our favorite was the new Fruitsource
Apple Mango Strawberry Carrot
.Surprisingly, even my 8 year old daughter loves these!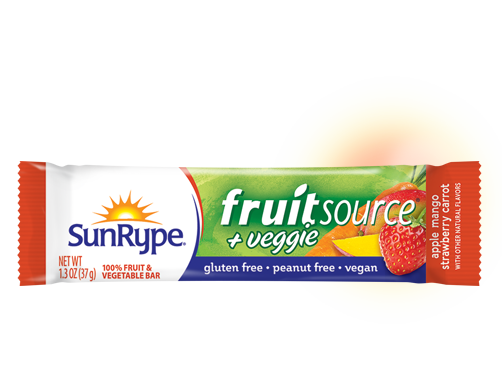 Ingredients:
Apple puree concentrate, apple & pear & carrot & elderberry & mango & strawberry & lemon juice concentrates, natural flavor, citrus pectin, apple fiber.Does not contain peanut or gluten ingredients. Vegan.All sugars come naturally from fruit and fruit & vegetable juices. Good source of fiber • high in vitamin A.

The Strawberry and Watermelon strips were also a hit.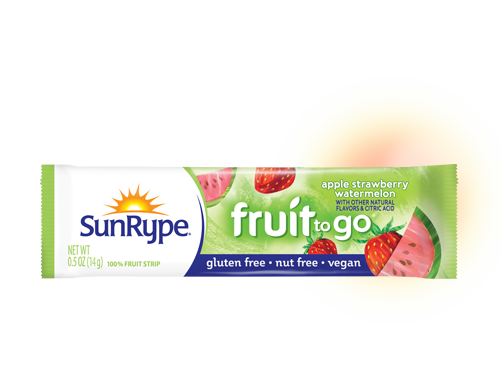 I have shared SunRype products with so many of my family and friends.  What I really love is that SunRype products do not contain nut or gluten ingredients.  And all sugars come naturally from fruit and fruit juices.
To see their entire product line and additional flavors and also to find a store in your area, head over to the SunRype website.
For a limited time you can enter for a chance to win in the SunRype Snacks 4 School Giveaway.

WEEKLY PRIZE PACK DRAWING/PRIZE DETAILS:
From July 24 – August 28th, 2017 from the current entries received at the time of the drawing, the sponsor will be selecting at random two (2) winners each week ("Weekly Winner(s)") beginning on Monday, July 31st, 2017 to win a prize package consisting of:
o   **A Blu-ray of "The Lion King" valued at SRP $39.99USD **Not Available Until August 29th, 2017
o   $50 Pre-loaded Credit Card
o   The Lion King BackPack – Suggested Retail Value $50
o   1 Case Of SunRype Product – SunRype Fruit To Go Strips/ FruitSource Fruit Bars Valued at approximately  $20-$25 USD)
Prize packages collectively have an approximate retail value of $160-165.00 USD each.  There are a total of 10 of these weekly prize packages available to be won and the last drawing will be done on Tuesday, August 29th, 2017.  Entries will be carried over from one week to the next, however any one (1) person is only eligible to win one (1) prize throughout the entire Promotion period.