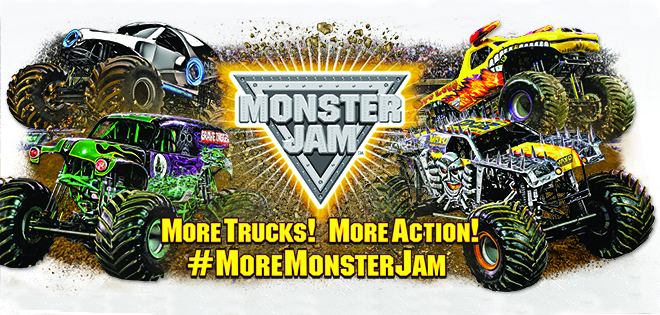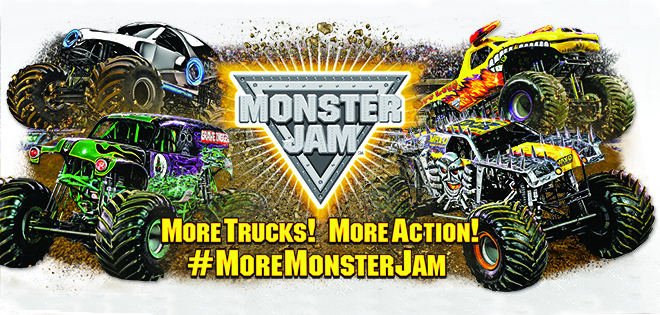 WooooHooo!! I am super excited!!! MonsterJam is coming to the Quicken Loans Arena, February 14-15, 2015. If you have never experienced the fun that is to be had you have truly been missing out.
MonsterJam is unlike any other show that I have seen. It is full of excitement from the beginning to the end. From dirt bikes to trucks, there is definitely something for everyone. The really cool part that many people don't know is,MoreMonsterJam tour features eight individual teams fielding three competition vehicles, and each team is operated by the same athlete.Athletes will be competing for a bid to the prestigious Monster Jam World Finals℠ held at Las Vegas' Sam Boyd Stadium on March 26-28. The  event will feature individual teams participating in three disciplines – Monster Jam Trucks, Monster Jam Speedsters and Monster Jam ATVs.
Check out this video for a sneak peek at what MonsterJam is all about.
Monster Jam is so much fun for the entire family, and this year. They have added a special contest that will allow your child a chance to be the host forth for the show. All they need to do is record a short video showing their energy and personality in a mock Monster Jam announcement. You can enter HERE. 
One really cool thing that is offered is the Pit Party. Your family will have the opportunity of actually meeting with the drivers and getting autographs and pictures taken with them. Each one of the drivers that we met were super nice and so honored that we were there. Here are just a few of the pictures that we have taken.
Note: There are special times for the Pit Party so be sure to order your tickets accordingly.
PIT PARTY 10:30AM-Noon, must have a 2PM show ticket to enter
PIT PARTY 10AM-11:30AM, must have 1PM show ticket to enter
There is a special family package that you can purchase. Get 4 tickets for $40 using code FAM44 on theqarena.com
Saturday, February 14:
2:00 PM show time
7:30 PM show time
Sunday, February 15:
1:00 PM show time
6:00 PM show time
Ticket Prices:
VIP- $57
Gold Circle- $30*
Price level 3- $20*
  $12 tickets for everyone in the $20 price level
4 tickets for $40 using code FAM44 on theqarena.com
*$12 kids ticket valid with this price level
*all tickets subject to $3 facility fee and $3 day of show price increase
One lucky couponWAHM reader will win a family 4 Pack of tickets to the Sunday 6:00 p.m. show.