Feltman Brothers Offers Classy Children's Clothing That's Timeless
Every little girl needs a pretty dress (or two, or three). Whether it's for special occasions, or just normal day to day outings, there is something so adorably classy about seeing a little girl in her "Sunday best". That's why I was so excited when Feltman Brothers offered me the chance to review their vintage baby clothes!
What is Feltman Brothers?
If you aren't familiar with Feltman Brothers, they are a company specializing in expertly tailored and designed baby clothing. Their sizes run from newborn to toddler, and appeal to parents of both boys and girls. There clothing is elegant, while still allowing the child to be comfortable and enjoy their full range of movement.
The outfit they sent us to review was the Girl's Slip Dress with Pintucks and Lace. This adorable ensemble retails for $69.99, and is worth every penny! Baby looked darling in it, and seemed to be very comfortable as well. As you may have guessed by the name, this dress comes in two pieces: the dress and a slip to be worn underneath. One suggestion I'd make is to be sure that you've removed all of the pins before placing the outfit on your child. There are quite a few, and they are small and easy to overlook.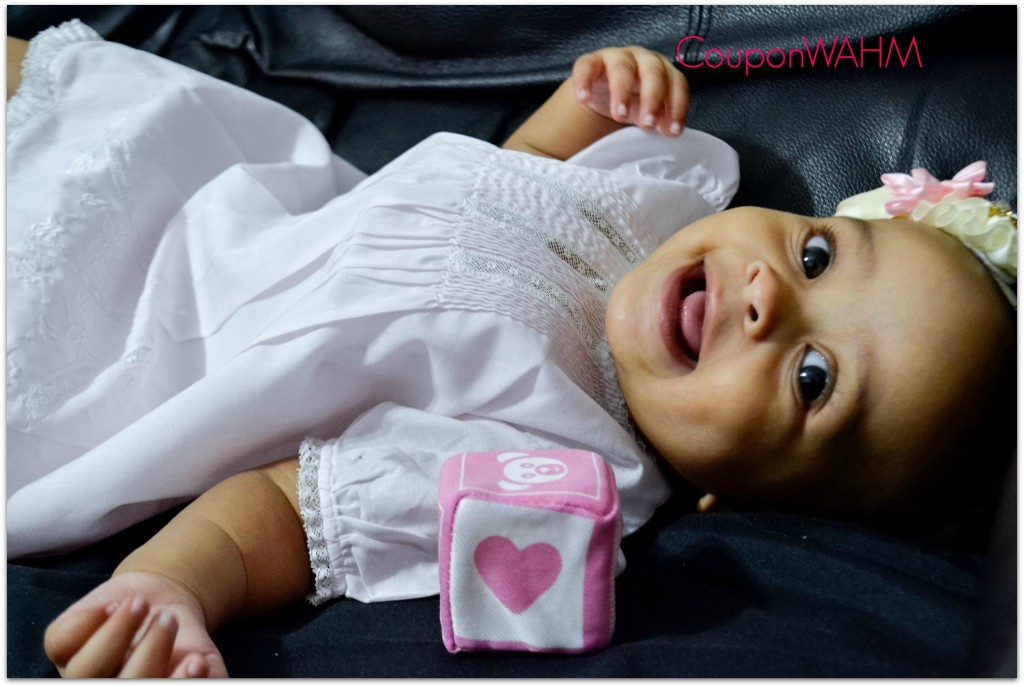 The embroidery on this piece is done by hand, and you can easily see the effort and precision that went into it!
We've received many compliments on this piece already! It be perfect to wear at a special event! It also comes in white, which would be perfect for a christening dress.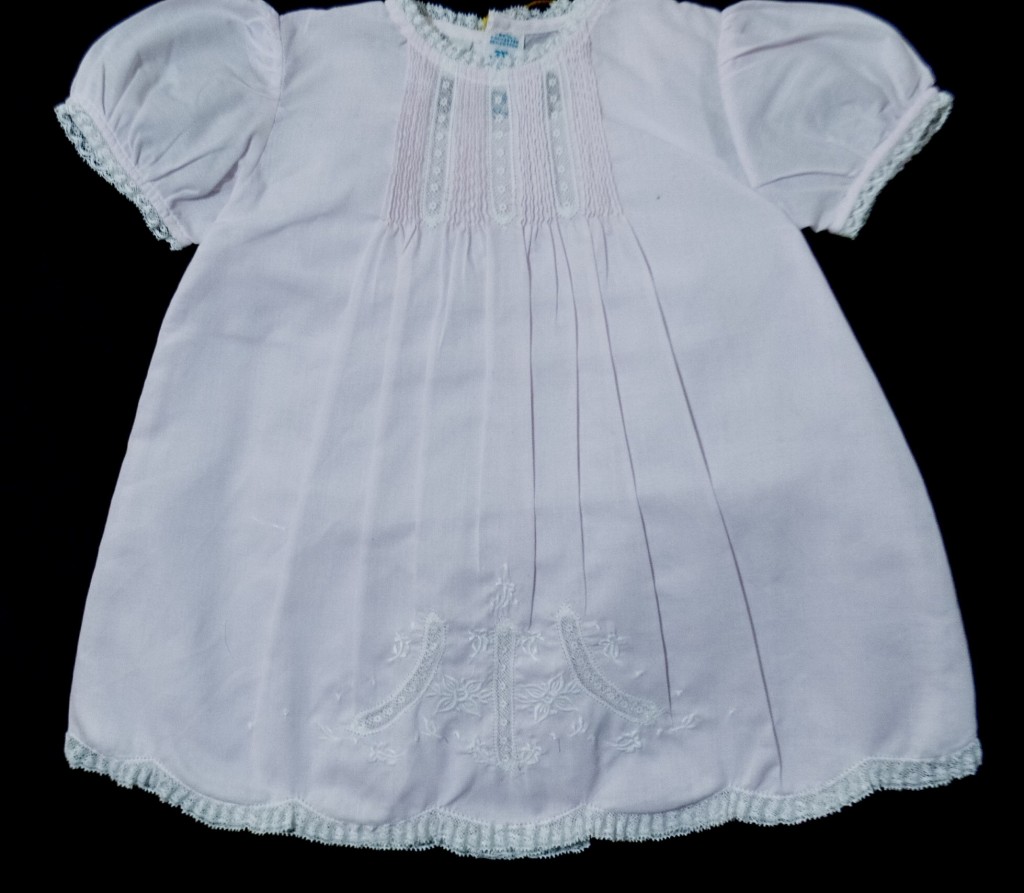 You can check out more of their amazing products by following the links below:
Feltman Brothers Website: http://www.feltmanbrothers.com/
Connect with Them on Facebook
Follow on Twitter 
View on Instagram
Follow on Pinterest