Disclosure: I received this product as an advertorial.

As A mom, I am always on the look out for unique and special gift ideas.If you are like me, you will be excited about what I am going to share with you today. I recently found out about a great company called Zoey's Attic.
If you are not familiar with Zoey's Attic. They specialize in unique and really cute items that make perfect gifts. Zoey's Attic was started by a mom just like me who was tired of searching for really cute but unique big brother/big sister items for her little ones. In 2006 the company was born and man have they come a long way from just offering brother/sister gear.
I recently received the Don't Mess With My Sibling Personalized T-Shirt Set.
My son Robert will be turning 11 years old soon and I have noticed that he is getting more and more protective over his little sister Emani. I was so happy to find this super cute shirt on Zoey's Attic's website. He was so excited and proud when he put it on. I'm not sure if you can tell in the picture that he has his chest stuck out a bit with pride as if to say "Yea that's right don't mess with my sister".
Zoey's Attic has so many gift ideas, you can find anything that you are looking to have personalized there. I really love that the items are super fun and affordable.
From Tooth Fairy Pillows, to Personalized Baby Bodysuits,Embroidered & New Baby Gifts,Personalized Shirts/Bags/Aprons,Maternity Shirts,Aunt / Uncle T-Shirts.
To custom Pillow Cases that you can get in standard, toddler or throw. Zoey's Attic has widest variety of unique personalized gifts that I have come across.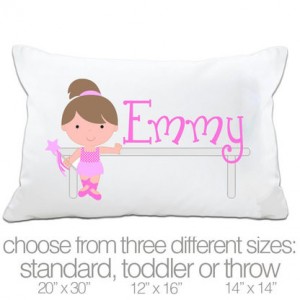 If you are like me looking for unique personalized gift ideas, you might want to check Zoey's Attic out. To find out more and to see their entire product line. Head over to www.zoeyspersonalizedgifts.com