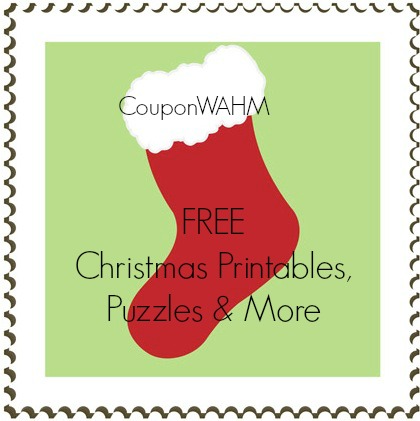 Yahoooo!!! The Holiday's are here already and you know what that means if you are a parent. It means that the kids will be out of school on more than a few day's.
Here are a few freebies to keep them busy.I will add more as I find out about them. Do you know of some freebies or good deals? Submit them to me here http://www.couponwahm.com/shareadeal/
I love that this list has games, apps, ecards and lots more! Tried to include something for everyone!
FREE New Year Trivia Quiz 
FREE Christmas Symbols Printable Puzzle
FREE Elf Yourself App 
FREE Letter from Santa
FREE Twelve Days of Christmas Printables
FREE Christmas Tree Fire Safety Tag 
FREE Christmas ECards
FREE Christmas Tree Desktop Interactive Download
FREE Santa Claus Answers Videos
Free Betty Crocker Printable Gift Tags
Thanks to Simply Sherryl for compiling this list.