Frugal Tips for Bargain-Hunting Bookworms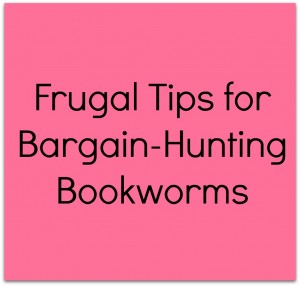 Summertime reading by the pool is a very relaxing and enriching activity, but for bookworms who can go through multiple books each week, this can be costly. Of course, there's always your public library, but if you're looking for other affordable alternatives to paying full price for books, then you're in luck. Read on to learn how you can score some sweet bargains on books:
Project Gutenberg
First things first: the classics. If you want to read them for free, then check out Project Gutenberg, which has a vast library of over 45,000 titles in English, and others in French, German, and Portuguese as well. The site does not require registration or payment, though it does accept donations in order to keep adding quality new titles to its database of online and downloadable ebooks.
Free Books on Amazon
If reading overhyped (and overpriced) new releases isn't a priority for you, then check out the top free books in Amazon's Kindle Store. Oftentimes, newer authors want to generate interest in their novels and offer them for free at first in order to get more attention for their book by way of reviews and word-of-mouth recommendations. If you do take advantage of the Kindle Store's free selections, it's always nice to leave a review for the author (good or bad; any kind of feedback is worthwhile).
Book Blog Giveaways
Do you frequent other people's blogs for book recommendations? If so, you might've seen them host giveaways from time to time and if you're not entering those contests, then you could be missing out on free books! It's for publicity, of course, but it's a win-win for everyone because you could get a free advanced copy of a book out of it, so why not give it a shot?
Start Your Own Book Blog
If you are truly a voracious reader and want to let the world know your literary likes and dislikes, then why not start a blog? Once you get established, you could potentially request ARCs (advanced reader copies) from publishers, thereby getting a book before most of the world has the chance to read it. The key is blogging about every book you read, preferably in a genre niche (such as Romance or Young Adult), which will give you more credibility when you approach publishers for ARCs.
Scribd
For $8.99 per month, you can browse through millions publications online (including many bestselling books) through Scribd. There's no limit on the number of books you can read, and Scribd is available on multiple digital platforms: iPad, iPhone, Android, and desktop browsers. If this sounds like something you'd be interested in, Scribd even offers a free trial for those who sign up for an account.
Book Trading Websites
If you prefer hard copies rather than online versions of books, then you might want to consider a book trading website, such as Paperback Swap or BookMooch. These sites are free; all you need to do is sign up and offer some of your own books in addition to requesting books from others (it's not fair to only request, of course). On some sites (such as BookMooch), you get points for sending your books to other readers and in turn, use the points you accumulate to request books. Browse through the different sites to determine which one can best accommodate your reading habits.
Student Discounts
Last but not least, if you're a student then you could be getting some sweet deals on books and other reading materials. Books-wise, you can get free, two-day shipping for hard copy books through Amazon Student, save on textbooks through websites like Chegg, and get other book-related discounts through StudentUniverse. For non-book reading materials, check out your university's library offerings online. You can probably get free access to most mainstream magazines, journals, and other publications that would otherwise charge you a pretty penny each month for a subscription.