Get affordable a Easter And birthday gifts For girls And #Tweens
If you are looking for some great ideas for the upcoming Easter festivities. Check out SmitCo LLC. SmitCo LLC has lots of quality, affordable gifts for girls ages 2 to 12.  There are all kinds of things, different diaries with locks and keys and diary sets for girls in Emoji and Diva themes, as well as several different nail art sets to provide hours of fun. There are plenty of gifts items to choose from. SmitCo products also include rose gold, gold, or rhodium plated jewelry and sets, as well as very popular stretch sets for little girls – all packed in cute gift boxes.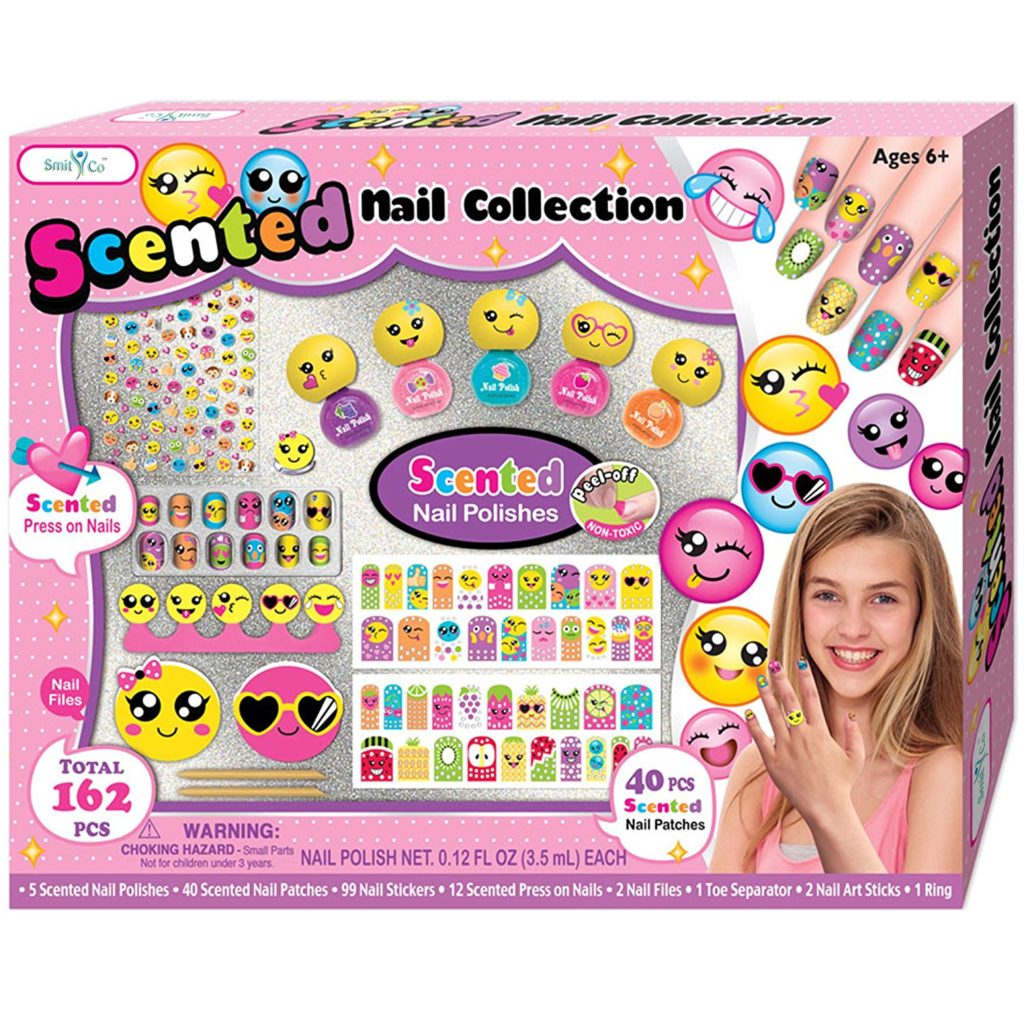 I recently was sent for the purpose of reviewing the Scented Nails kit. I must admit, my daughter was beyond overjoyed. She loves polishing her nails but I'm very concerned about the fumes from the nail polish. I'm happy to say that I finally found an alternative, the Scented Nail Collection by SmitCo. Unlike more expensive sets this set will provide hours of craft fun and entertainment for a sleepover, birthday, or slumber party for little or young girls, tween's, or teens. The set includes 162 pieces for manicure and pedicure fun. My daughter loves how creative she can be with this kit.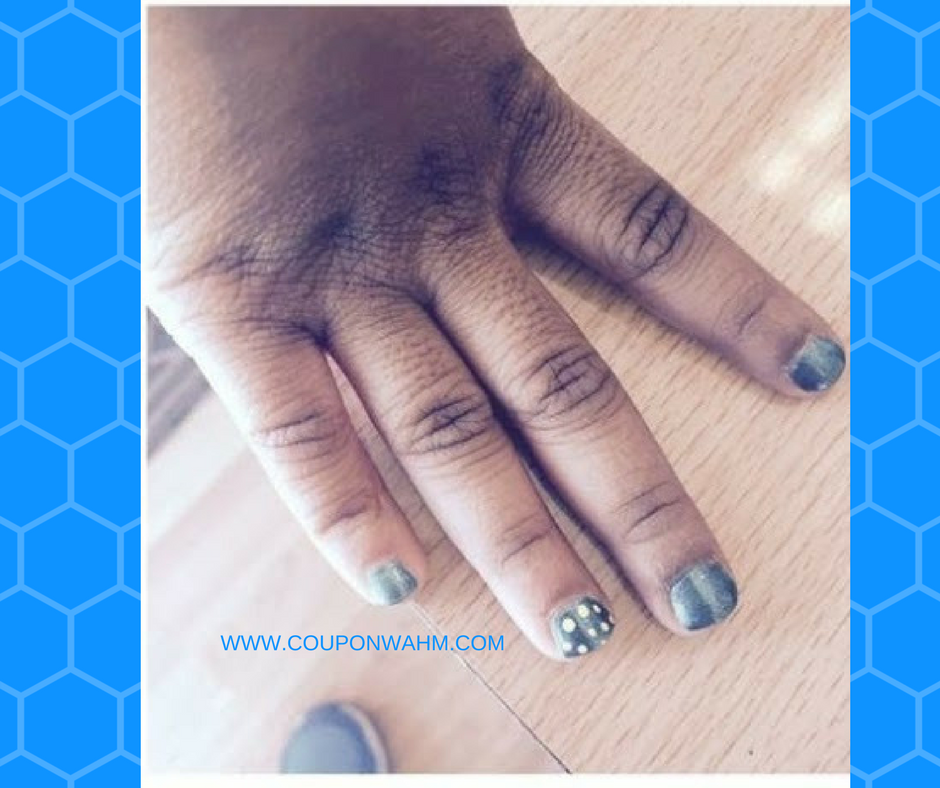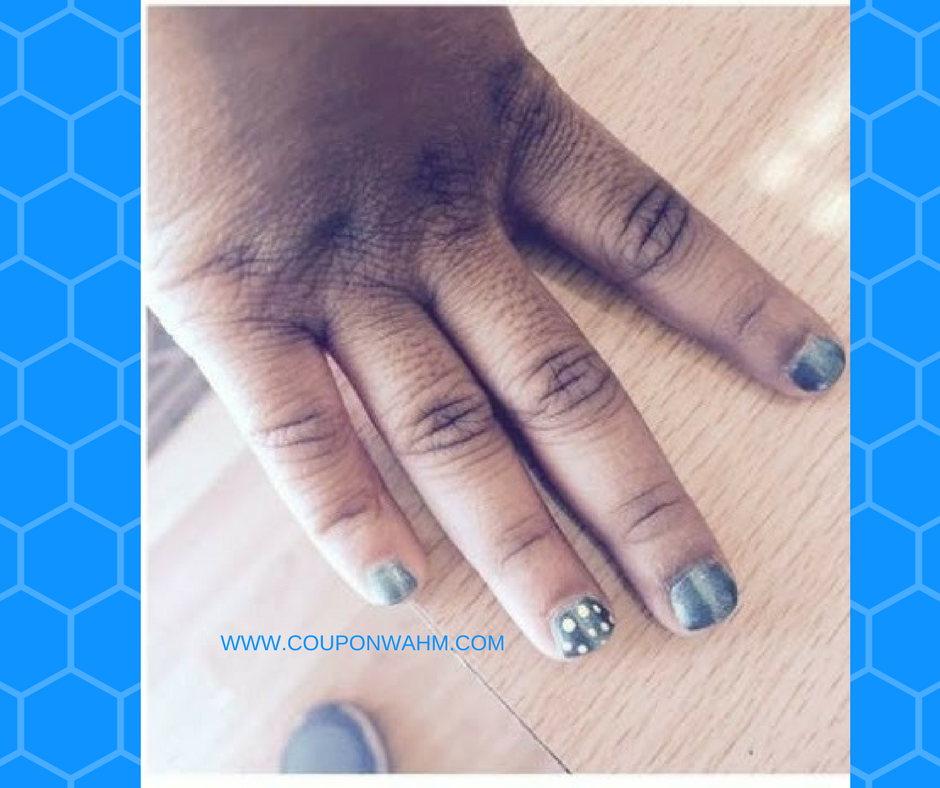 INCLUDED IN THE CHILDREN'S SPA TOY SET:
5 Neon color peels off/peeling scented nail polishes for finger and/or toenails 40 scented decorating nail patches 102 scented nail stickers or decals 12 scented press on nails 2 nail files 1 toe separator 2 nail art sticks and 1 ring.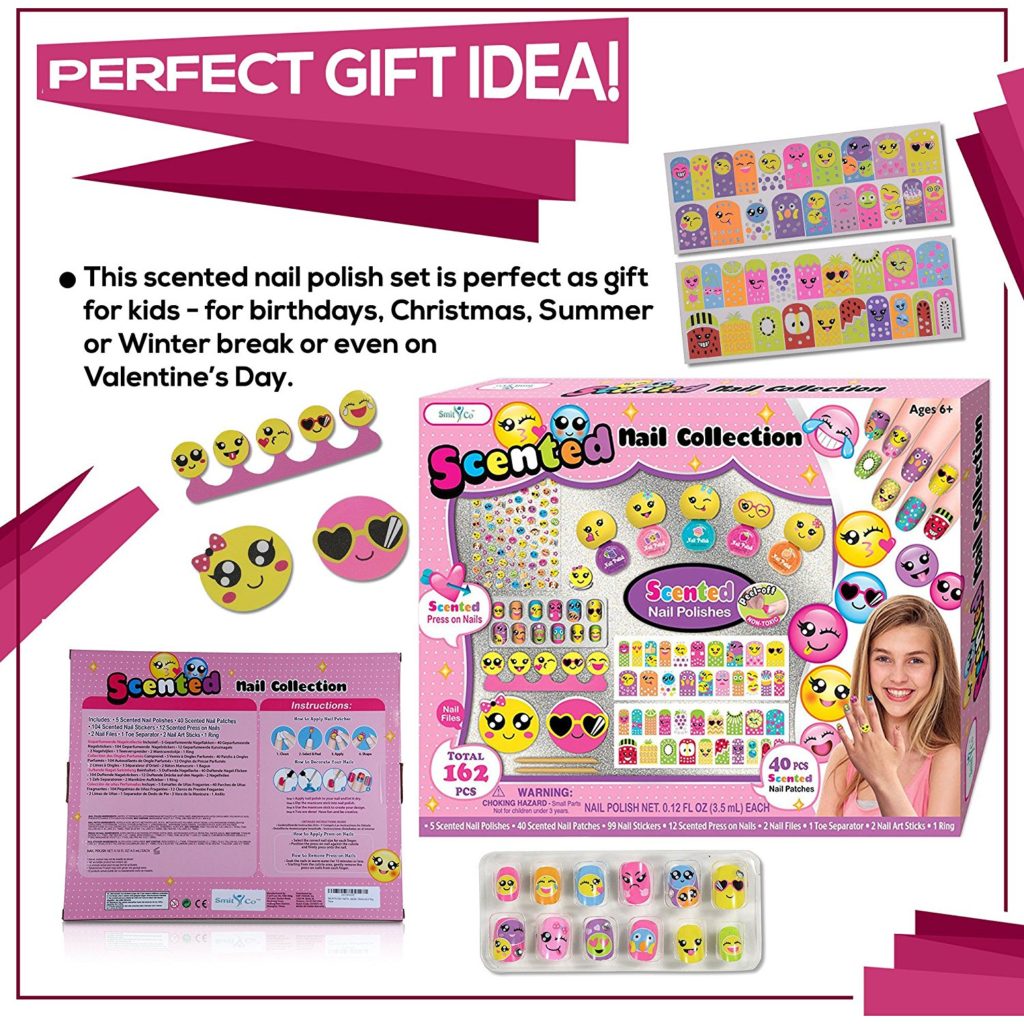 This is the perfect gift for Christmas, Easter, birthdays, Valentine's Day, or just because with SCENTED accessories that are hard to find anywhere. Good for any girl between 3 and 12 years old
SAFE FOR KIDS: All the products have been tested and are safe for use by kids. The nail polish is also water-based and can just be peeled off with no need for acetone to remove it
Find all the great products here:
If you are looking for affordable Easter And birthday gifts For girls And #Tweens Ages 2 To 12 . Head over here: http://amzn.to/2a3d3v8