Disclosure: I received this item as an advertorial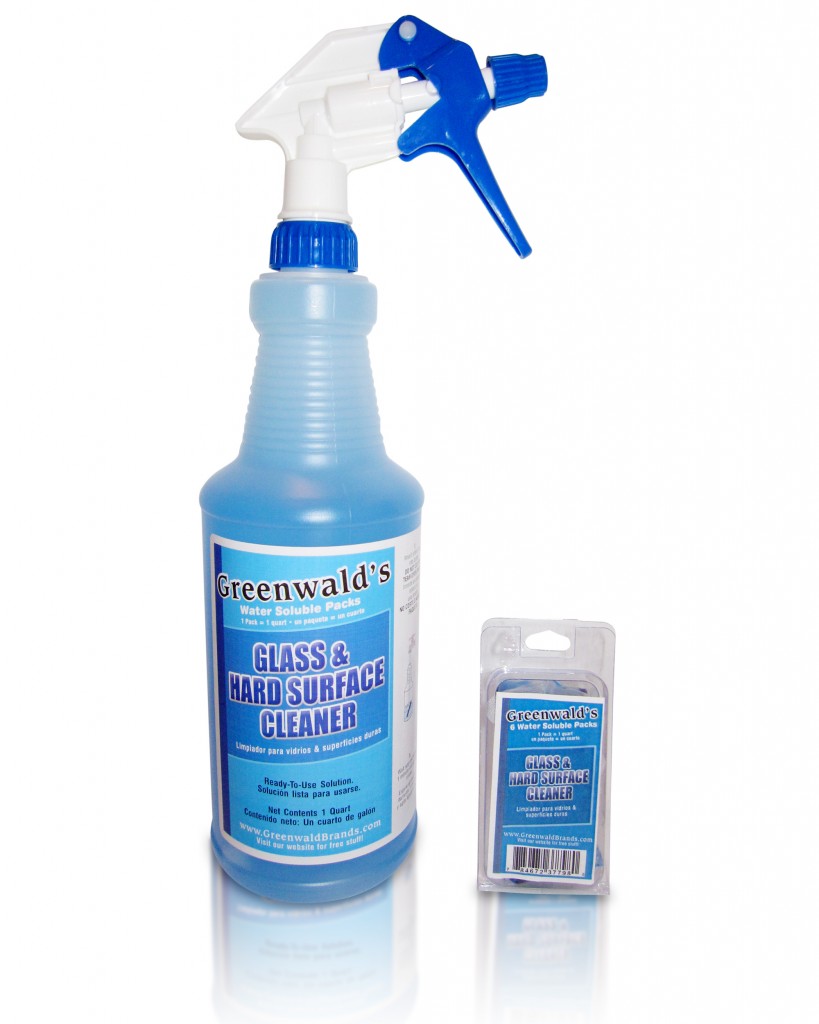 It's official!! Spring Cleaning has begun, at least in my home. If you are like me, when it comes to cleaning glass it can be such a hassle. I have I tried several glass cleaners from name brand to store brand. I have even tried the old fashion vinegar and water all with no luck in not getting the unsightly streak and smear look  until now.
I recently received the Greenwald's Glass & Hard Surface Cleaner. Check out this video and hear a little about it:

Greenwald's Glass & Hard Surface cleaner is a unique entrant to the market for 4 reasons:
1. It's more powerful than the average cleaner purchased and discount stores. It doesn't leave film or haze and gets rid of water spots and other glass & hard surface buildup.
2. It saves money. Because when purchasing either the kit or the refills (note: this promotion is for the "kit" that also contains a 6 pack of refills) it's 30-70% less than competing products.
3. It saves a ton of space. Each dissolvable refill makes a 32 ounce spray bottle and each refill fits in the palm of your hand. You can store gallons of cleaner refills in the size of a cigar box. You can store an entire arsonal of cleaners in a drawer. It frees up cleaner closet or under the sink space.
4. It environmentally friendly from the standpoint that you're not purchasing a new plastic bottle every time you need a new bottle of cleaner. You recycle the existing cleaner bottle that you have. This means less plastic bottle trash (5 times less or more) that goes to local landfills let alone less trash you deal with.
I have totally fallen in love with this cleaner. The best part is that it is super to easy to make the solution:
Head over to Amazon to get streak and smudge free glass and surfaces.