Give Your Child A Good Start With @TeachMy Learning Kits #reviews
Disclosure: I received this product as an advertorial.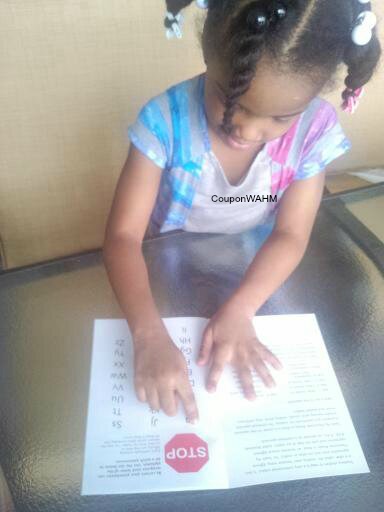 Being a mother of 5, if there is one thing that I have learned it would be that it is never to early to begin teaching your children the basics of learning. In times past, parents didn't believe that there children were capable of comprehending until school age, however many studies have proven otherwise.
I recently found out about an awesome company that offers products that teaches children the basics from as early as 6 months. That company is called Teach My.
Teach My was created by a mom who became frustrated when looking for a kit that would include all of the tools needed to teach her son the alphabet, reading and math. Needless to say, her son began reading at the age of 3 years old and the vision of Teach My slowly became a reality.
I was sent the Teach My Preschooler Learning Kit as an advertorial and I put it to the test with my 4 year old.
Teach My Preschooler is the multi award-winning all-in-one learning kit for preschoolers age 3 years+. Requiring no screens, the kit has everything for teaching preschoolers the basics. What I really love is that, Teach My Preschooler is divided into four sections: Reading, Printing, Numbers to 100, Adding and Subtracting. This allows you to incorporate a schedule which will allow you to work with your child on different days in a different area.
My daughter is learning to print and read and the Teach My Preschooler Learning Kit has only made learning easier. She really loves using her magic board.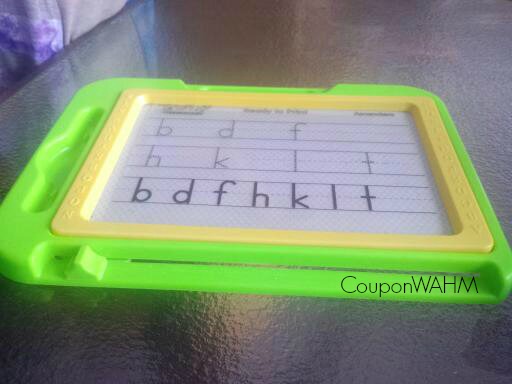 The kit includes 78 Print Transparencies that you easily add onto the board and your child can trace it. When they are done and want to move on to a different transparency, they can easily slide and erase. Super simple.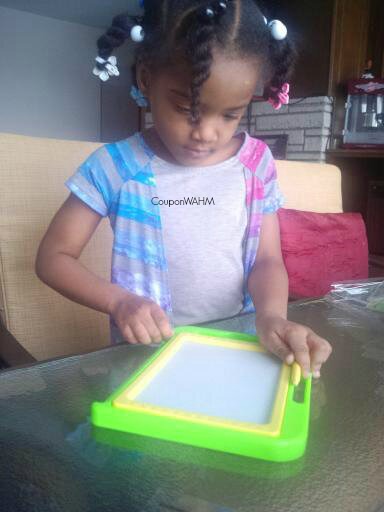 Developed with education consultant, Judith Rowlands, M Ed., Teach My Preschooler is designed to give preschoolers a head start, develop fine motor skills, encourage parent/child interaction and increase school readiness skills.
Although we enjoy math and writing,my daughter loves sounding out her letters.She is so excited about learning to read.
I love how easy affordable and fun the program is. The Value Pack (which is what I received) includes: Teach My Preschooler Reading Teach My Preschooler Printing Teach My Preschooler Numbers to 100 Teach My Preschooler Math FEATURES:
10 Readers
60 Flashcards
1 Flashcard Reward Tin
1 Flashcard Holder
1 Magic Drawing Board
78 Print Transparencies & Printing Guide
101 Train Flashcards
3 Posters
2 Flip-Books
Foam Numbers, Counters and Equation Signs
Teaching Guide
Storage case
If you are looking to give your child A good start, I highly recommend The Teach My Preschooler Learning Kit.