Disclaimer: I received this product in exchange for my honest and unbiased review. All thoughts and opinions remain my own.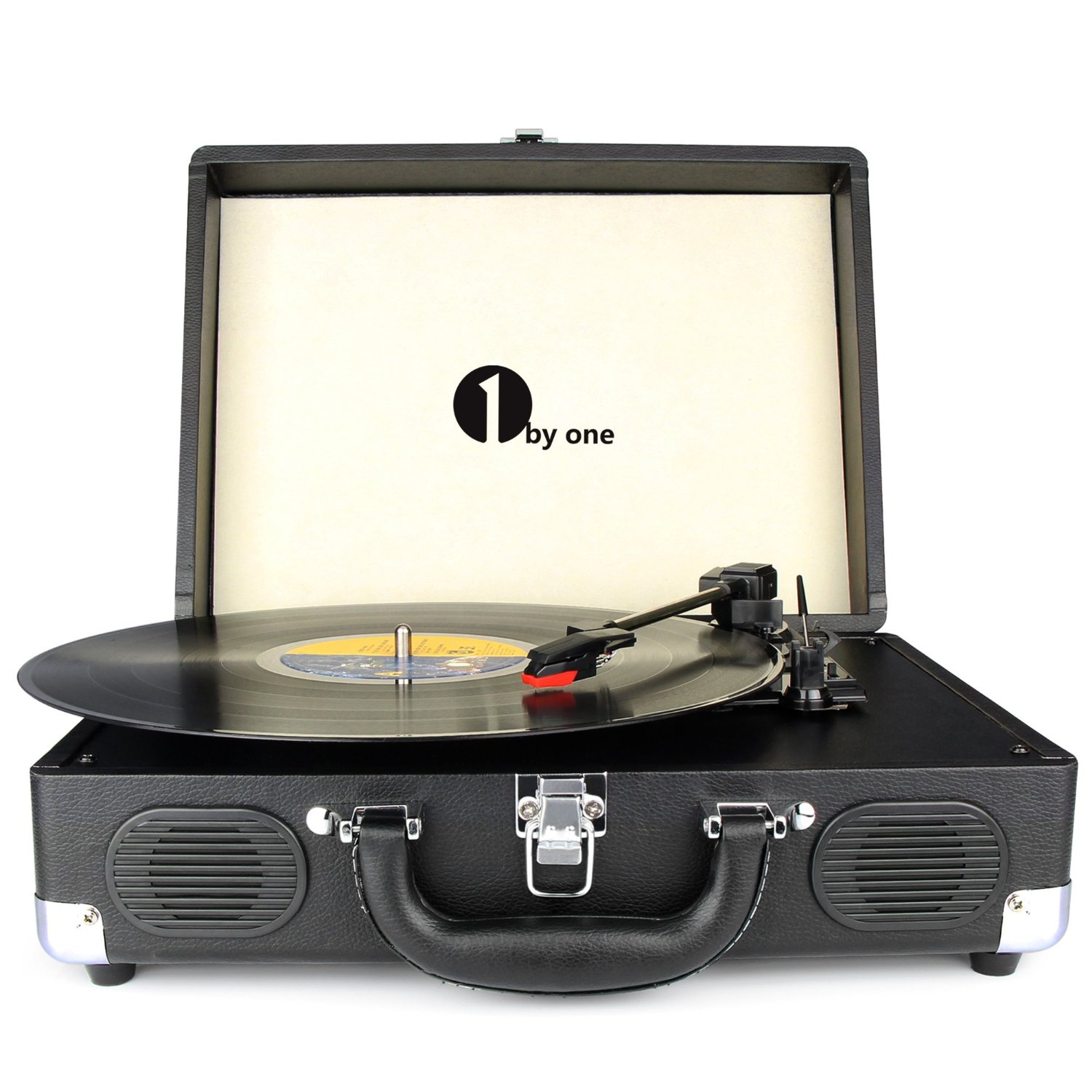 Everyone has a music lover (or two or three) in their household. For us, however, it's everyone. We all enjoy listening to music, and my husband and I love introducing the kids to some "before their time" hits. Don't get me wrong, there are some good songs out today… but there's something about those classics we grew up on that will simply never be able to be matched or rivaled. On the weekend, we love to turn the music all the way up while we clean the house, get or praise on, or just dance around being silly and enjoying each other's company.
For a family of music lovers, an awesome advice to play music on is a must.  That's why I was so excited to receive the 1byone Belt-Drive 3 Speed Stereo Portable Turntable for review!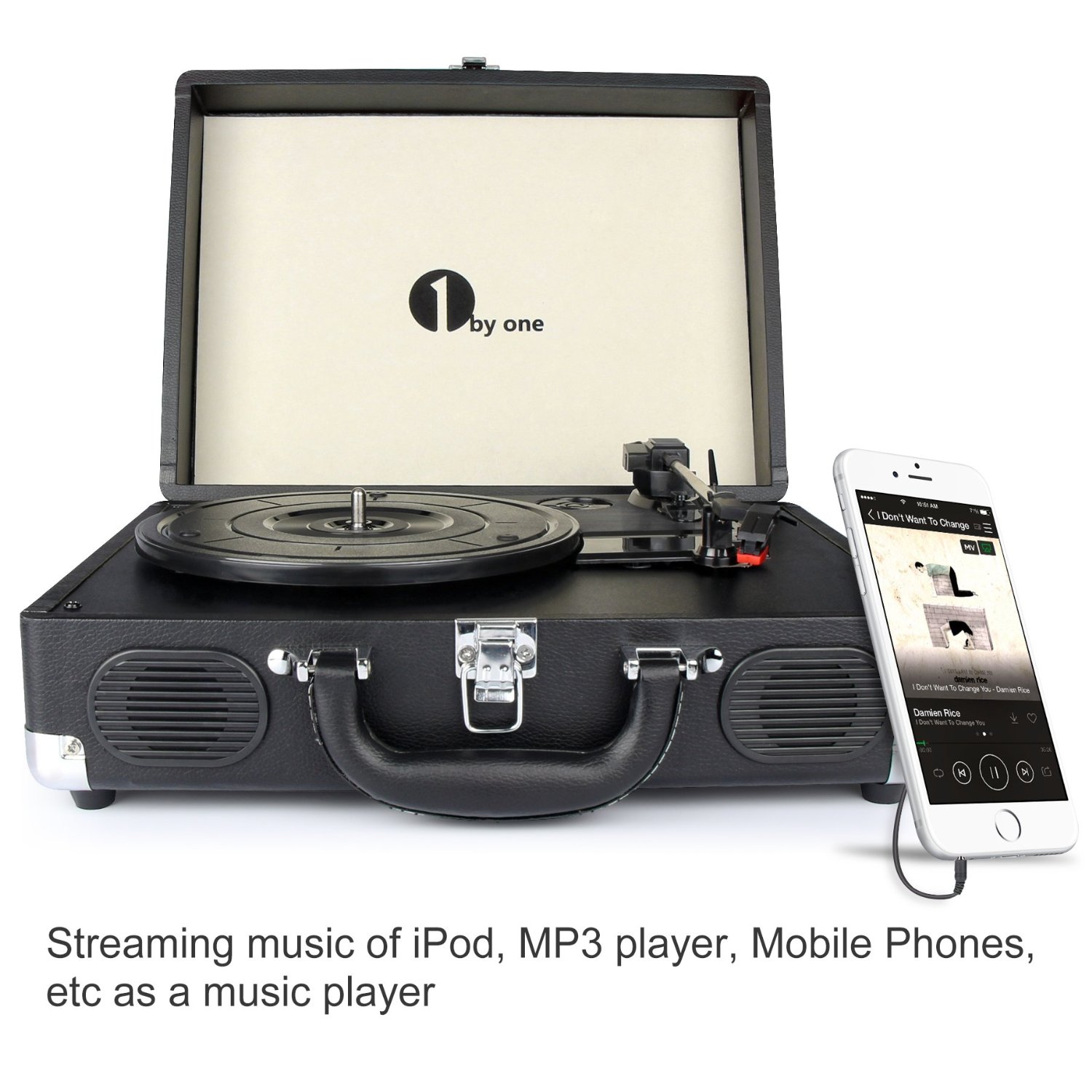 This turntable comes fully equipped with the works! The built in speakers produce a loud and rich sound, which isn't easy to come by in a portable music device. The RCA output and headphone jacks allow you to use other external outputs if you desire.  Plugging in a microphone makes for some really fun karaoke time for the whole family, particularly since you can create your own mix with the 33/45/78 RPM selectable speed settings!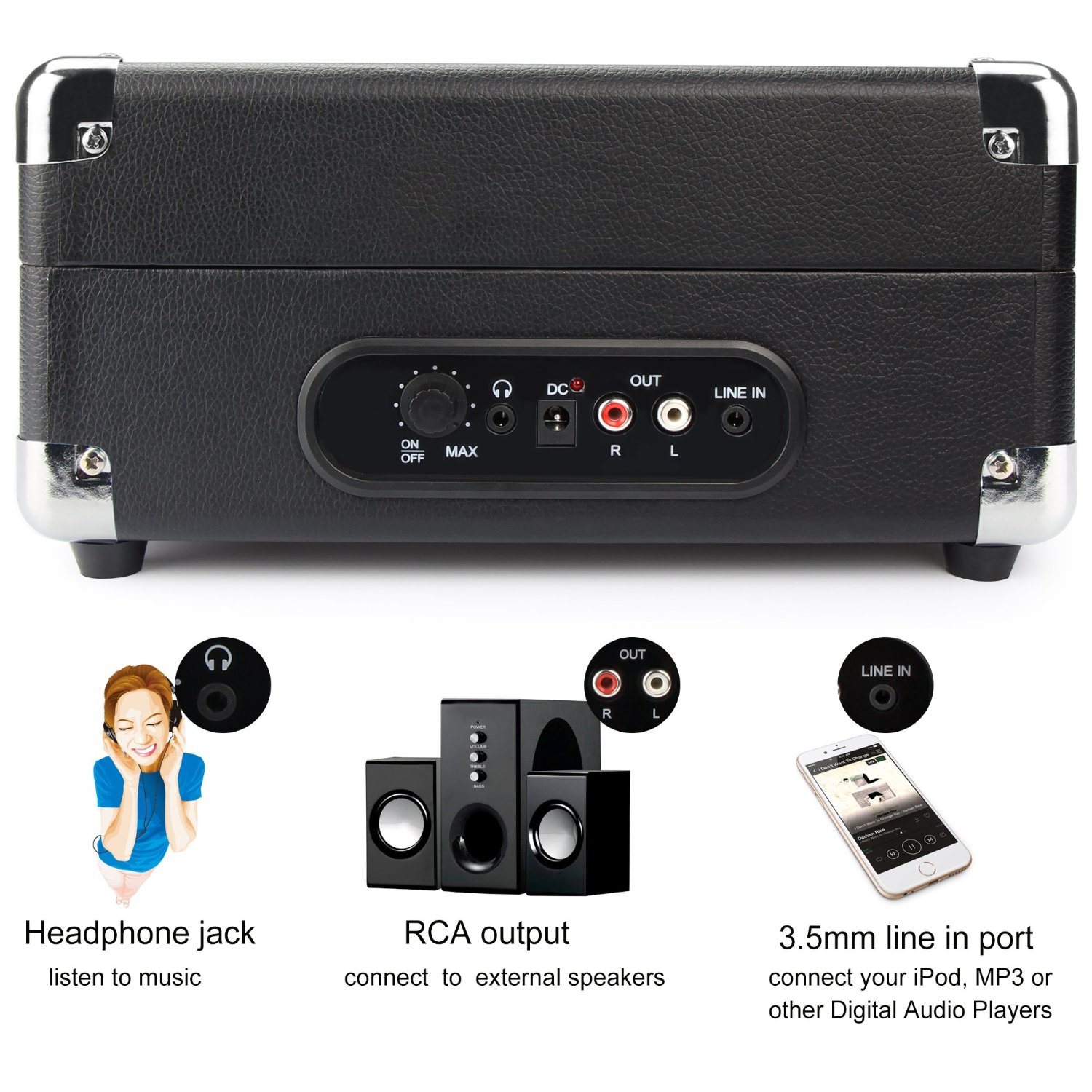 This product wins major points in the field of design and style as well. It boast a wooden cabinet with PU leather wrapping, and comes conveniently packed in a brief style case that makes transportation a breeze!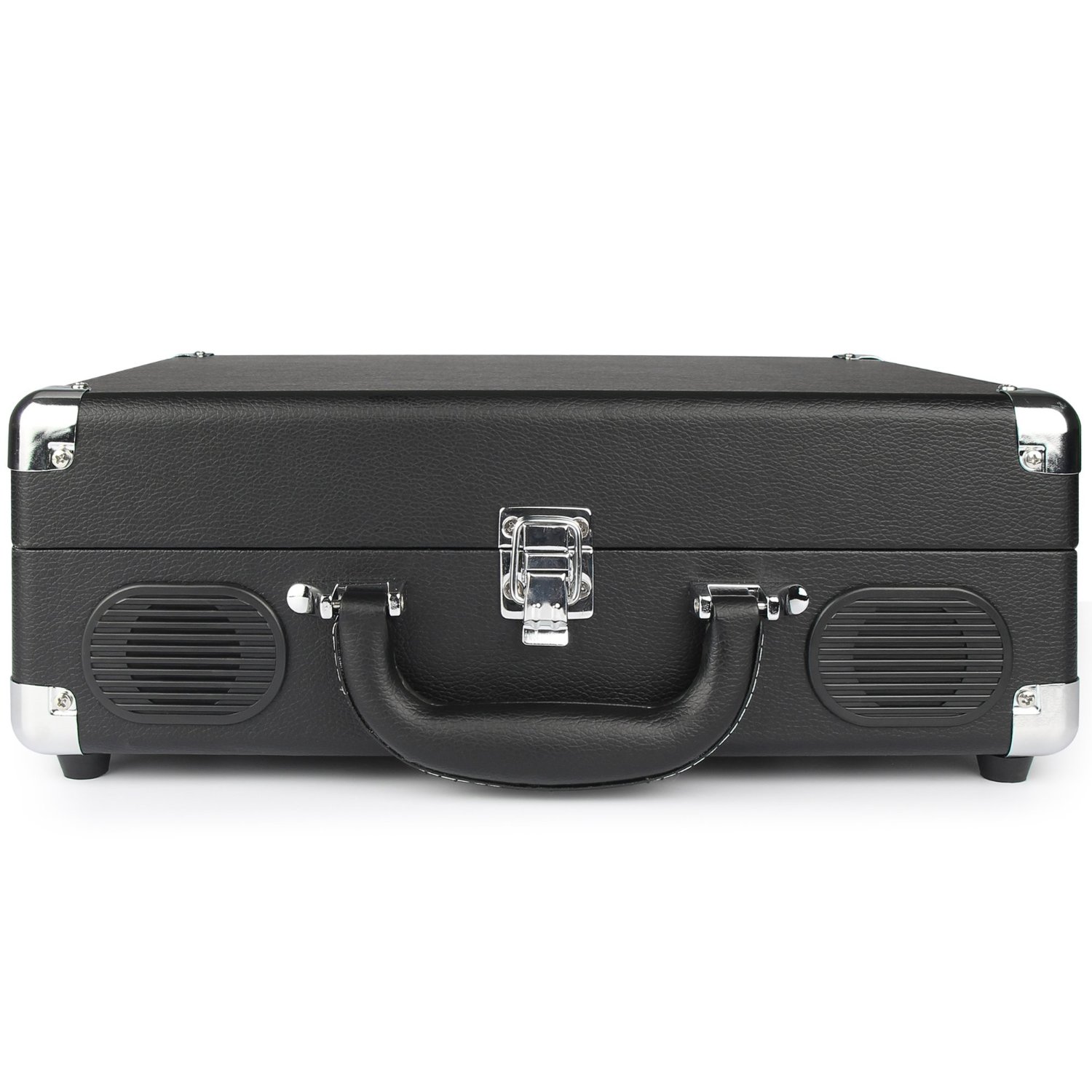 What kind of music does it play?
In addition to vinyl records, this portable turntable can also play MP3s straight from your MP3 player or mobile phone! It even comes with a handy adapter that allows you to play older 7" records if you desire.
Overall, this is probably the best product of it's kind that you can get at such an affordable price. As of right now, it's priced at $99 on Amazon. Amazon Prime users can score it for the discounted price of $76.99. Purchase here: http://www.amazon.com/1byone-Belt-Drive-Portable-Turntable-Headphone/dp/B00XVJF5KM.