Great Stocking Stuffers for the Knot-ty or Nice
Disclosure: I received this product as part of an advertorial.
If you are like me. You have begun your Holiday Shopping. With so many options out there, I'm sure you are wondering "What is the perfect gift for the hard to shop for" ? I have the perfect gift for you, it's the The Knot-ty or Nice collection from Number 4 haircare featuring Maddyloo hair ties.
I recently received the Number 4 High Performance Hair Care for the purpose of review. I must say this is the perfect gift and even better  stocking stuffer for the lady on your shopping list that loves to care for her hair,or the one that works out in the gym on a regular  basis.
The Number 4 Hair Care offers, limited edition, holiday hair sets with
Maddylo Hair Ties
.  With just a sprinkle of sparkle, Number 4 Styling Products and Maddyloo Hair Ties can add a little edge or a touch of glam to any holiday hair style.  There are many options when combining this winning combination.
They are offering some really affordable gift sets that you don't want to pass up.
One is the Knot-ty or Nice Sparkle & Spray which includes: Mighty Hair Spray 10 oz, Fluoro5 Elixer 2oz, (which is a shine treatment) plus a super cute Maddyloo Hair Band Set.
The second Holiday Set is called:
Eco Knot-ty or Nice Polish & Mist. This set includes: Non Aerosol Hair Spray 6.7oz, Fluoro5 Elixe 2oz, (which is a shine treatment), plus the super cute Maddyloo Hair Band Set.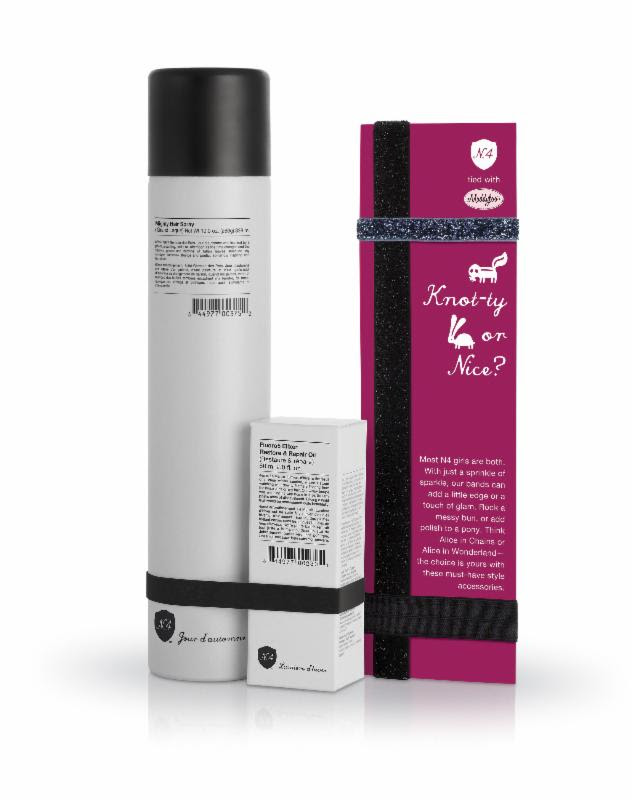 The perfect gift for the College Student or just a great stocking stuffer would be the Hydrating Shampoo and Conditioner sets which come with a few ordering options.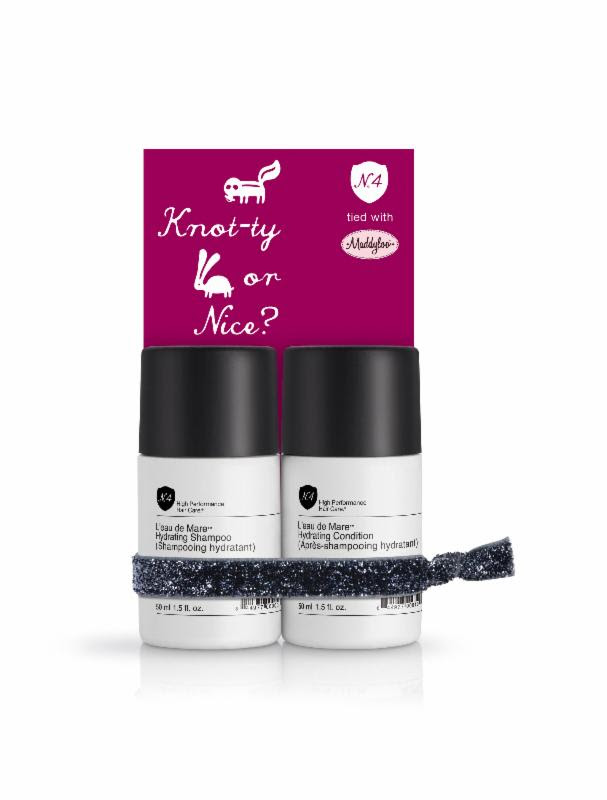 Option #1: Hydrating Shampoo and Hydrating Condition 1.5oz
Option #2:  Volumizing Shampoo and Volumizing Condition 1.5oz
Option #3:  Clarifying Shampoo and Super Comb Prep & Protect (leave-in conditioning spray) 1.5oz.
What I really love about these sets is that they are really affordable and they come with the sparkly hair ties which allow for a fashionable workout or if she is going out to run a few errands after leaving the gym she can look cute on the go.
These truly are must-have holiday hair products and style accessories.
To find out more about Number 4 Hair Care products  and to see their entire product line.
Head over to http://www.number4hair.com/
I received the above product free of charge. Regardless, I only recommend products or services I use personally and believe will be good for my readers.