Healthy & Easy Family Dinner Is A Snap For Busy Families + Ground Beef for Free from @helper #helper #Free Beef #ad
Yahoo..I you love stretch your grocery budget as much as I do. You would love this blog post about a family favorite, Hamburger Helper. Helper has been around for my entire life, getting their start in the 1970's to help consumers, stretch their dollars while also enjoying a delicious and hearty meal.What I love most is that not only does Helper help you stretch your dollar, but all of the hamburger varieties, use one pan.This makes cooking a healthy and easy family dinner a snap for busy families.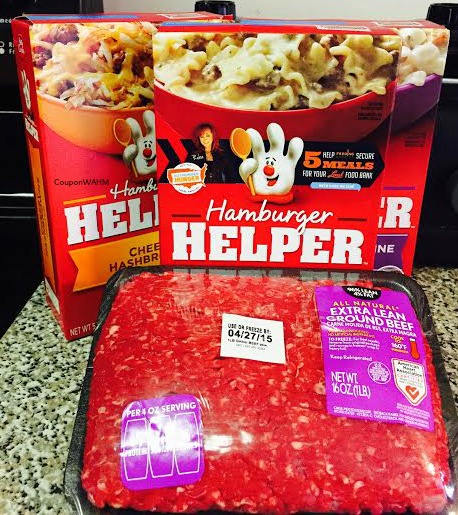 I recently whipped up a family favorite, Cheesy Hash-browns with ground beef. This is one of my personal favorites because it can not only be a great dinner but also a really good breakfast. This hearty value meal can be on the table in 45 minutes or so. All you do is brown the ground beef. Add the water,milk,margarine, hash-browns and cheese package.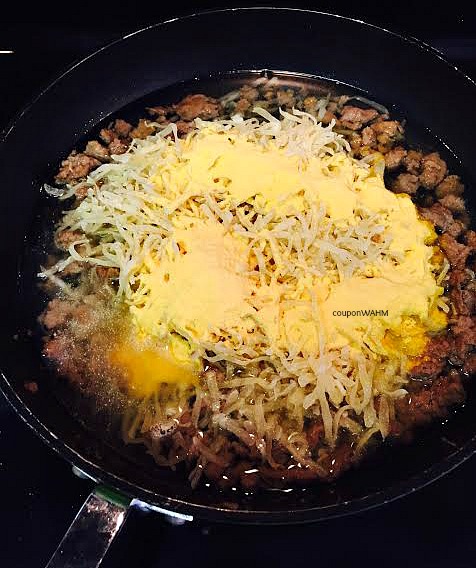 Hamburger Helper is offering a great deal on Ground Beef. You can download a rebate to get if free.
Did you know you can feed your family with one box and one pound of ground beef? With the free ground beef rebate, you can get dinner on the table for your family for $4.50.
Helper is a convenient solution that you know your family will love and you don't have to worry too much about cooking because it is so easy! Even better, there is no waste because everyone will eat it up or it will make great leftovers!
Helper is the Perfect On-Hand Solution If your families schedule is packed with after-school activities like mine, a reliable dinner solution is key to get you through the week. When you don't have time to plan, that is okay, because you can always rely on Helper. It is something that you should always have in your pantry for those days when you just don't have time to think about dinner! It is so easy to make and all that you need is ground beef (or chicken or tuna) to make a complete meal.
Head over and get your ground beef rebate and begin making dinner's easier. here.