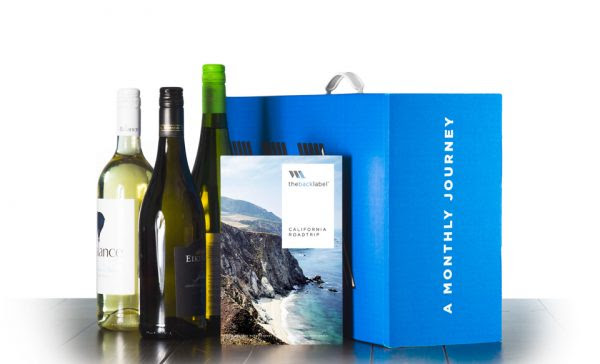 The holidays are fast approaching, and chances are you have a wine lover on your gift list. Whether it be a family member, friend or co-worker, look no further than Wine Awesomeness to find the perfect gift for wine enthusiasts.
Wine Awesomeness is a monthly wine club that provides a unique way to explore and enjoy wine through customization subscription options, with an emphasis on wine discovery. Each delicious monthly shipment is an editorialized adventure through a theme, trend, educational concept or a part of the wine world.
Wine is Better Than a Card!
Wine Awesomeness provides you with several gift options:
Prepaid Memberships
Give the gift that keeps on giving with a prepaid Wine Awesomeness Membership! Every month, the Wine Awesomeness team combs the globe to find the coolest, crave worthiest wines and sends three bottles paired with recipes, music and wine wisdom straight to your door. You can choose to gift that lucky someone a 3 month, 6 month or a 9 month membership!
Gift a Single Box
Give the gift of adventure with a one-time Wine Awesomeness box! Nothing says Happy Holidays like sending a blue box filled with a curated selection of Wine Awesomeness, featuring the stories behind each bottle, educational content, tasting notes, recipes, music pairings and buckets of wine wisdom! Select a box of 3 red wines, 3 white wines or a mix of both for only $45, or select a box of 6 wines for $75.
A Little Something Extra from The WA Swag Shop
And if you're looking to add a little something extra to your gift, check out this Drunk Uncle t-shirt, or this DRINKING BUDDY Charms & Topper set found at The WA Swag Shop, a Wine Awesomeness companion e-commerce site where you can find the best wine wares, t-shirts and wine accessories.
Holiday Offers
Make sure to take advantage of these amazing Wine Awesomeness and Swag Shop offers this holiday shopping season:
Become a member today and we will take $10 off your first month at Wine Awesomeness!
Become a member today and we will take 20% off your first month at Wine Awesomeness!
Save $10 off any purchase of $30 or more at The WA Swag Shop! Use promo code WINEALLTHETIME at checkout.
Free Shipping on all US Orders at WA Swag Shop!
Buy 2 T-shirts, Get the 3rd for FREE at The Wine Awesomeness Swag Shop!