How to Rent the Perfect RV for a Family Road Trip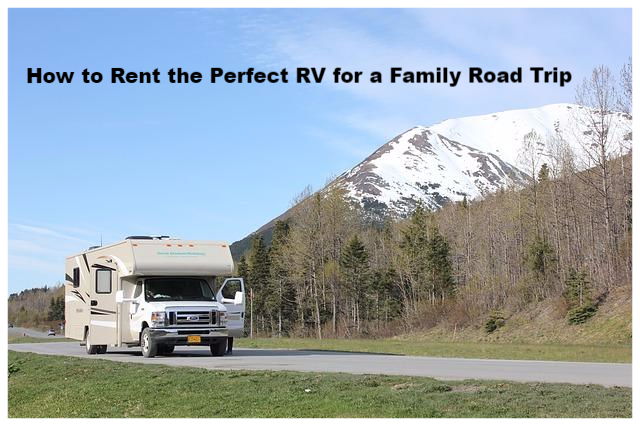 How to Rent the Perfect RV for a Family Road Trip
Renting an RV for a road trip can be the best thing that ever happened to your family. It will provide enough room for everyone to enjoy themselves, and could be the first step to RV ownership later on.
Follow these steps to rent the perfect RV for your family so you can hit the open road comfortably.
Decide on What You Need
Before you start browsing, think about what you will need for each family member to enjoy their trip. If you start looking at the available RVs before giving a lot of consideration on what you'll actually use, you may be tempted to rent more than what you need.
You might be blown away by all of the different sizes, shapes, and features of the different RVs. It's enough to make your head spin! That's why getting clear on which features, what you feel comfortable driving, and how much space you require is so important.
Here are some things to consider:
Number of family members.
Number of hours on the road.
Number of nights spent in the RV in a row.
Extra costs of parking a larger-sized RV.
See What's Available
Now that you know what you want, it's time to cross-check that with what's available. There's likely several RVs that could suit your needs. The real trick is figuring out which one is "the one".
You'll find RVs that have gas and water hookups so you can cook family meals easily, as well as those that have toilets and showers so you don't have to trek to the campground bathrooms in the middle of the night. There are also sleeping arrangements that can hold up to 8 people or more comfortably.
You could also check out Craigslist for RVs to see what's available in your area. This would give you a rough idea of what you can get, but always go with a reputable site that verifies the owners and acts as a third party in case things don't go well.
Check It Out Thoroughly
Be sure to do a walkthrough of the RV and give it a multi-point check to identify anything wrong before you use it. This will help clear up any misunderstandings, and will help you avoid paying for something that was already broken when you received it.
Check out all of the features you plan on using, including the fridge, sink, toilet and shower. It's no fun getting on the road and finding out something needs to be fixed.
Pay a Fair Price
You should have a good idea of how much you want to pay per day to rent the RV. Do a comparison search to make sure that you are getting the most RV for your money. Just because an RV owner wants a certain amount per day for their vehicle doesn't mean it's the going rate.
Negotiate with them until you reach a price that makes you both happy. If you're going for a longer trip, see if they'll give you a discount for so many nights. It could be in your best interest to extend your trip by a few days if the total price will be lower by doing so.
Now it's time to rent the RV and have the trip of a lifetime!
….