I recently received a copy of the Once Upon A Time Story Book Bible and the Once Upon A Time NIV Bible and I must admit I am pleasantly pleased with them both. What Christian parent doesn't want to tie in Bible learning fun with their child's love for God? I think most parents also look for opportunities to teach them that the real heroes and stories of our faith come straight from God's Word.  When I gave these books to my daughter, she was so excited! The colors and the illustration are amazing.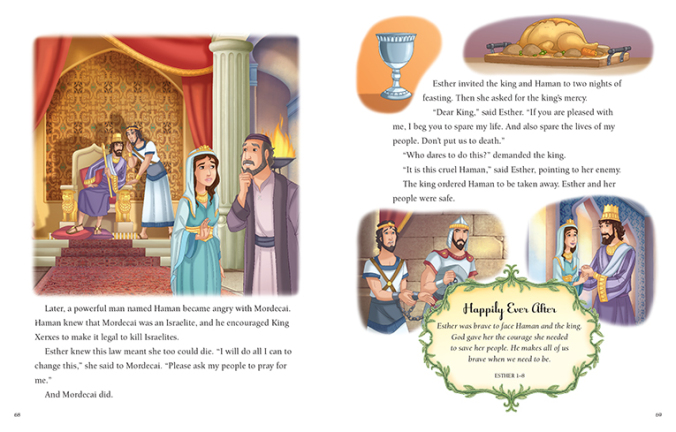 The Once Upon a Time Storybook Bible highlights powerful and inspiring stories from the Bible. Stories include: Ruth, Abigail, Esther, The Parable of the Lost Sheep, The Prodigal Son, Mary Magdalene, and many more. Each captivating story is told in a way that will get children excited about reading the tales of real heroes of the Bible.With the popularity of fairy tales and Disney animation, and especially with the new release of Disney's live action Beauty and the Beast on March 17, Zonderkidz wanted to publish a storybook Bible and full -text Bible (Holy Bible offered in hardcover, and pink leather-soft editions) that would resonate with children and families who loved those types of movies, and loved reading a great story and I think this was an excellent idea. The younger a child is the better it is to introduce them to the wonderful stories of the bible. The best way to do that is on a level that they can understand and relate.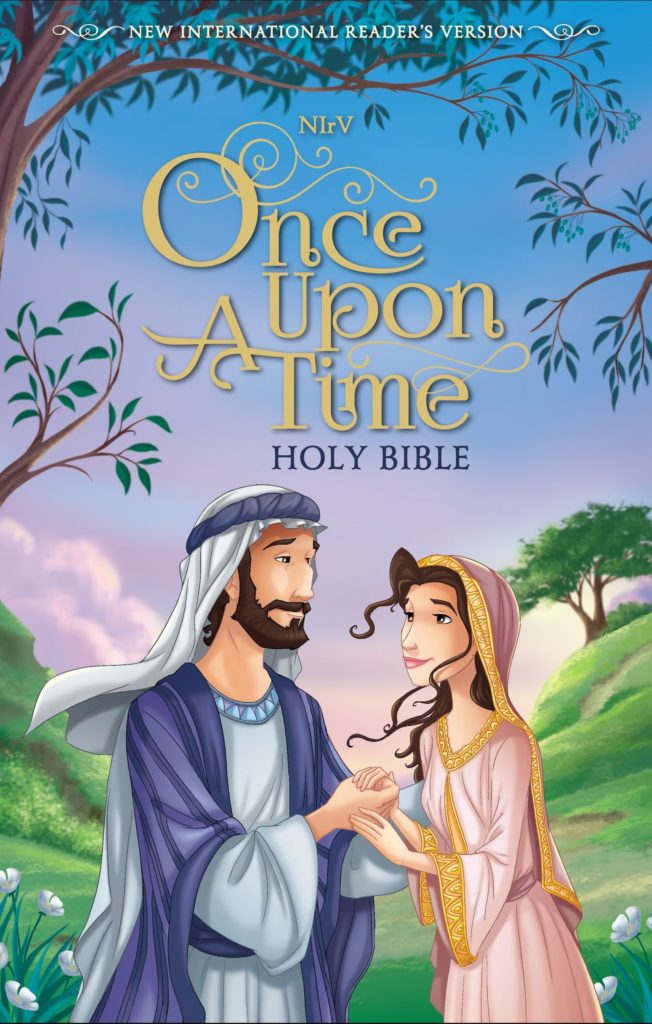 The Once Upon a Time Holy Bible contains a presentation page and also highlights six great stories from the Bible on 24 full-color inserts. Each story is told on four pages in full-color, with amazing illustration. It also contains the complete New International Reader's Version (NIrV) of the Bible.highlights 6 great stories of the Bible in full-color tip-in pages. There are 6 stories, and each story is told on 4 illustrated pages. This bible is perfect for children ages  6 – 10 years in grades 1-5.
If you are looking for the perfect bible and/or storybook bible. I highly recommend the Once Upon A Time Holy Bible and Once Upon A Time Storybook Bible.
To learn more. Visit the official websites here:
http://www.zondervan.com/once-upon-a-time-storybook-bible
http://www.zondervan.com/nirv-once-upon-a-time-holy-bible-hardcover
BUY LINK: http://media.harpercollinschristian.com/page/onceuponatime