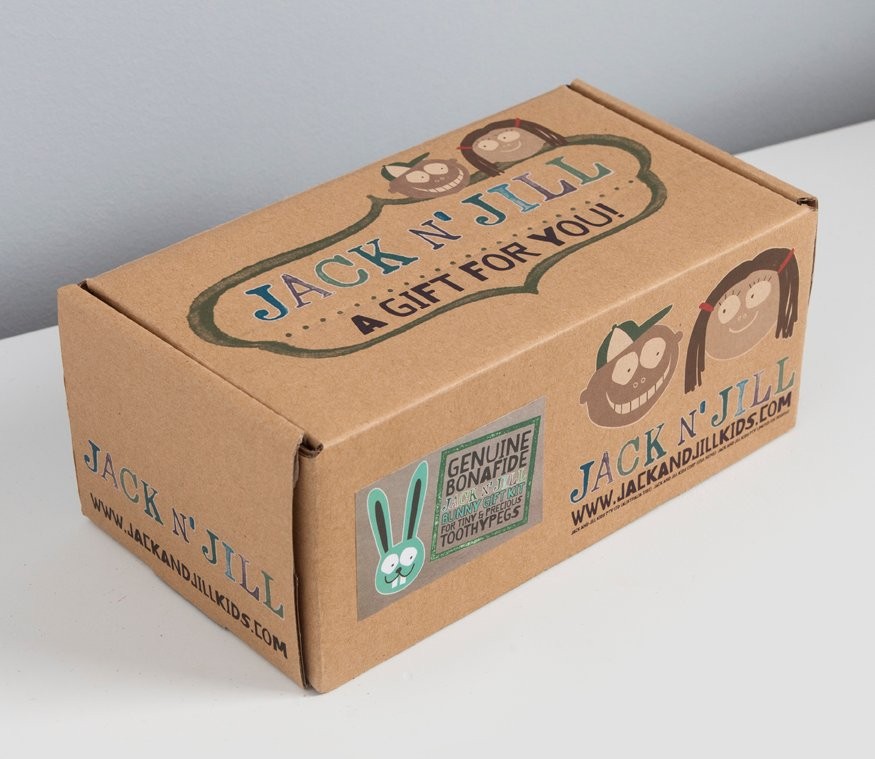 If you are like me, I am always on the lookout for natural and organic products for my family. I recently went through all of our health and beauty products and tossed everything that was not good for us. I recently found out about a company that focuses on products that are safe for me families called Jack N Jill. Jack N Jill was created by parent's who want the same thing that any parent wants and that's for their children to use products that are safe and healthy.
In case you are not familiar, Jack N' Jill is a natural toothpaste for babies, toddlers & children that is safe to swallow. It was first made in Melbourne, Australia in 1949 and it has been a family business for more than 20 years. It was orignally made in Australia but has since become available in more than 30 countries.
Jack N' Jill Toothpaste is 100% safe for young children – especially because they have a tendency to swallow it, rather than spit it out! All Jack N' Jill branding is designed to be appealing to children and is cute enough that parents won't mind it sitting on their bathroom vanity. What I really love is that, Jack N Jill offers children their first toothbrushes, it has handles that are made of NON GMO cornstarch, and are therefore biodegradable and recyclable.
I recently received the Hippo Gift Kit. This set will make the perfect stocking stuffer or baby shower gift. Its got everything children need to have a great time brushing, and a neat and tidy bathroom.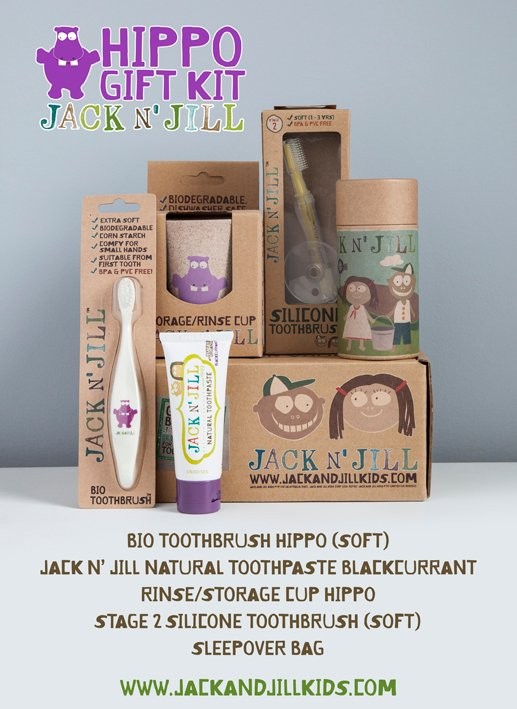 The kit Consists of:
Jack N Jill Hippo Rinse/Storage Cup
Jack N Jill Natural Toothpaste Organic Blackcurrant Flavour
Jack N Jill Bio Toothbrush Hippo
Jack N Jill Silicone Baby Tooth Brush
Jack N Jill Sleepover Bag
Jack N Jill have formulated an all natural, hypoallergenic toothpaste with organic ingredients, and designed our packaging to be minimal, recyclable and BPA Free. Head over to their website to see their entire product line.  They even have a cute song that your little one can listen to about brusing their teeth.
You can also download their Coloring Pages  for your little ones.
Stay in the loop as new products are released:
http://www.facebook.com/pages/Jack-N-Jill-Natural-Toothpaste
http://instagram.com/jackandjillkids