Couponwahm is  partnering with Warner Bros. to announce the arrival of Jack the Giant Slayer released on DVD & Blu-ray!
About Jack the Giant Slayer:
Unleashed on the Earth for the first time in centuries, the giants strive to reclaim the land they once lost, forcing Jack (Nicholas Hoult), into the battle of this life to stop them. Fighting for a kingdom and its people, and the love of a brave princess, he comes face to face with the unstoppable warriors he thought only existed in legend… and gets the chance to become a legend himself! Directed by Brian Singer (X-Men, Superman Returns)
Starring: Nicholas Hoult (About a Boy), Ewan McGregor (Star Wars, Moulin Rouge!), and Stanley Tucci (The Lovely Bones).
Make sure to check out the Jack the Giant Slayer Blog App:
• Control the Action! – Move your mouse across the GIFS and take control of action-packed scenes from Jack the Giant Slayer. YOU ARE IN CONTROL OF THE ACTION!
• How Brave Are You? QUIZ – Are you brave like Jack? Do beanstalks and "giant" challenges make you afraid or courageous? Take the quiz to find out!
• Giant Soundboard – Jack the Giant Slayer is filled with epic giant stomps, sword slashes and thunderous sounds! Play with official sound effects from the movie and compose your own "giant hit song"!
GIVEAWAY DETAILS:
One reader will win a Jack the Giant Slayer Combo Pack (Blu-ray + DVD + Ultraviolet)
This event is open to the US and Canada – ages 18+
Entry on the Giveaway Tools – winner will be chosen at random.
Event runs through 07/07/2013 11:59PM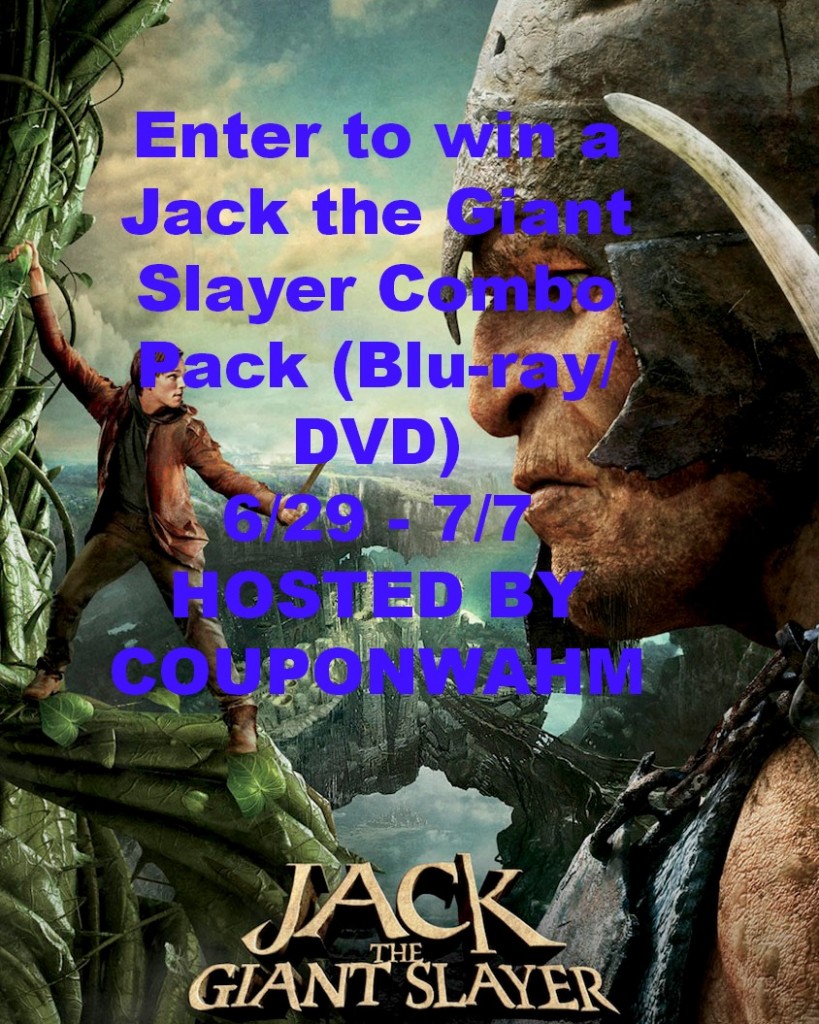 Feature images courtesy of giveaway promoter.
Disclosure: I received no compensation for this publication. My opinions are my own and may differ from others. Bloggers sharing this event are not responsible for sponsor prize shipment.