Littlest Pet Shop: Halloween Fest On DVD September 1, 2015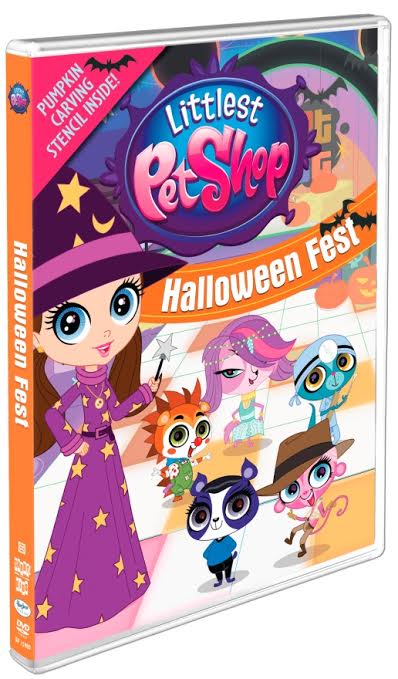 Yahoo!!! My how fast the time is moving..it's almost time for Halloween. If you have a Littlest Pet Shop fan in your home, you will want to head over to Shout Factory on September 1st and get a copy of the newest DVD Littlest Pet Shop: Halloween Fest
Here is a sneak peak at what you can expect:
Join Blythe Baxter and all her furry friends at the Littlest Pet Shop for some tricks and treats this Halloween! On September 1, 2015, get seriously spooked with Blythe and her pet pals with Littlest Pet Shop: Halloween Fest from Shout! Factory, in collaboration with Hasbro Studios. More fun comes with a pumpkin carving stencil inside!
It's the spookiest time of the year and Blythe and her best friends from the Littlest Pet Shop are ready for all the spine-tingling adventures, including investigating werewolves, ghosts, pet psychics, aliens from outer space and a mysterious jungle curse! It's all here in The Littlest Pet Shop: Halloween Fest!
Episodes Include:
Door-Jammed
Eight Arms To Hold You
Pawlm Reading
War Of The Weirds
The Very Littlest Pet Shop
Bonus Features:
Sing-Along
Head over to Shout Factory and get yours today: http://www.shoutfactory.com/