Looking for Gluten & GMO Free candy? Check out The Lovely Candy Co.
Disclosure: I received this item as an advertorial
If your sweet tooth is as big as mine then you need to try these candies. My kids went bonkers for them and to tell you the truth so did I.  The Lovely Candy Company makes premium, consciously crafted candies for consumers looking for indulgent treats that offer the best ingredients available. The Lovely Candy has launched an amazing line of premium non-GMO candies that are also certified gluten-free. These candies include superfruit chews, fruit chews, caramels, and more. The great thing about these candies is that they are made with no artificial flavors, no artificial coloring, no soy, and no high fructose corn syrup.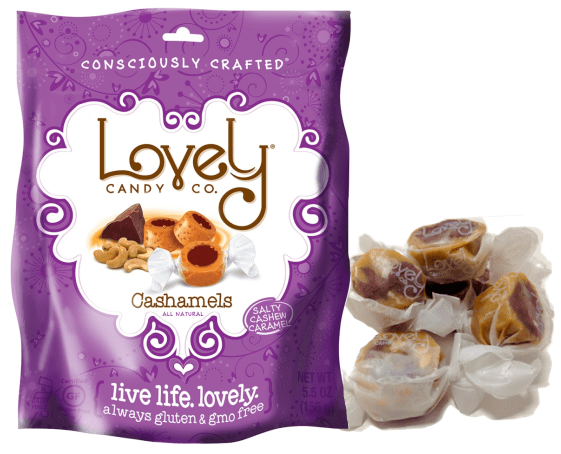 I am not really big on candy, however, when I want something sweet, my personal preference is soft and chewy candy. Lovely Candy Co. offers a wide variety of candy combinations.  I recently received some tasty flavors and totally fell in love with them all.
They also have my personal favorite which is the Caramels and my children's favorite Fruit Chews that have real fruit pieces.
Lovely Candy is the perfect alternative to sugary treats.
Lovely Candy Co. can be found at your local Target and select retailers.