Looking For A Refillable Fragrance Atomizer? Check Out The Travalo #reviews
Disclosure: I received this as an advertorial.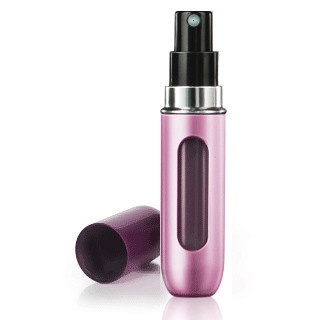 If you are like me, I'm sure that you have been in the situation where you wanted to take your favorite fragrance along with you, perhaps to the gym or even your most recent vacation, however with most being in glass bottles,it is often times difficult to pack them and bring them along. I have actually tried on several occasions to take  along some of my husbands as well as my must have fragrances on our yearly vacations, only to find the bottles broken or cracked leaving a huge mess.I'm happy to say that I have finally found a remedy to this annoying problem. It's called the Travalo.
The Travalo allows you to take your favorite fragrance with you wherever you go without the worry of spills,special skills or funnels.
What I love most about the Travolo is that it doesn't leak. No more opening my gym bag or suitcase just to find a broken or busted fragrance bottle.The fragrance atomize refills in seconds directly from your big fragrance bottle.The the Travalo is the perfect refillable perfume bottle.
Check out this video and see how easy it is to fill the Travalo.
The Travalo comes in various colors and sizes and is very affordably priced.They can be purchased online and at most major retailers, to find one in your area, head over to their shop locator here: www.us.travalo.com
 To stay in the loop and be notified of new products and discount's. Head over to their Facebook page. https://www.facebook.com/TravaloAmericas