Disclosure:I received this product as an advertorial
If you are like me, you are always on the look out for unique yet beautiful.  That's why I love the jewelry at The Pretty Peacock. Pretty Peacock offers some of the finest in handmade pieces. You'll be able to feel the difference from the moment you open up one of their sparkly, purple packages.
I recently received the Forever Always Inspiral Pendant and I love it!!

The necklace comes with a presentation card that reads:
Life is filled with fleeting moments and temporary circumstances. There are very few things that you can count on through distance and sustain the test of time. You and I…we are one of those things.
Wear this pendant as a reminder that in this life, you can trust that you will forever be my always…
This is the perfect Holiday,Anniversary or just because gift.
Features:
~ Each solid, sterling silver spiral is handmade in our Seattle studio.
~ A gorgeous pattern adorns the inside of the spiral. This pattern is actual a part of the silver – not just etched on.
~ The text is hand stamped – NOT engraved, so it will not rub away.
~ We use a hefty supply of eco-friendly sterling silver for each spiral (no wimpy metals here!)
~ Each pendant measures 2 1/4″ tip-to-tip/
~ 18″ recycled sterling silver chain included.
No matter the occasion, Pretty Peacock has something for you. They even have a Men's line that  I totally love.
The Pretty Peacok company is nestled in a little studio located just north of Seattle,they create jewelry that is created to tell your story. What I really love about them is that they mix in things like gemstones, texture, even a little geekery from time to time so that you can tell your story in new and creative ways.
There is a lot of thought and love that goes into each of their handmade pieces –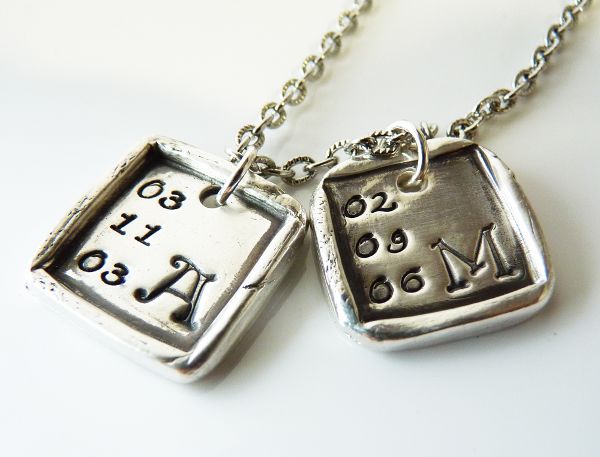 My readers get to save big! when they use the code FAMILY2015 get 30% off the entire site valid until 12/31/15!
Head over to Pretty Peacock.
Stay connected:
http://www.facebook.com/theprettypeacock
http://www.twitter.com/pretty_peacock
http://www.pinterest.com/prettypeacock/