At the beginning of 2013 I started my fitness journey and a commitment to myself to live a more healthy life. I generally work out on an average of 3 to 4 day's per week at a local gym. One thing that I have been in search of is, active wear that is comfortable yet fashionable while being affordable.
I recently had the opportunity of receiving a work out outfit from a company called Ellie.
Ellie is committed to create high quality active wear for the modern woman. What set's Ellie apart from a lot of the other companies that just carry active wear is that Ellie launches limited edition collections every month so that women can be on-trend. The really cool thing is that Ellie offers two two ways for you to purchase Ellie pieces. You can order pieces individually on their website or join the Fit Fahionista Club monthly subscription where they will help you discover a new outfit once a month.
Ellie offers unique, stylish pieces that you can wear when you're working out or out and about running errands. Ellie apparel is designed to complement every part of your routine. Whether it's a unique top for pre and post workout, moisture wicking pieces for intense routines, or accessories to accent your outfit, at Ellie you don't have to worry because they have thought of everything.
You can expect only top-quality materials and technology in Ellie gear. They have a range of fabrics that are moisture wicking, 4- way stretch, UV protected, and breathable.
This is not the active wear that you are probably used to seeing, this is fashion.
I personally love my Tempt Me Tank  and my Love Struck Leggings.What I really love is that the Tempt Me features a moisture-absorbent body hugging tank that will keep you dry and looking fresh. Created with soft no-chafing seamless fabric so absorbent. It offers figure flattering and breathable mesh strips that ventilates and keeps you cool. This tank is so agile & airy and super comfortable and stylish. The leggings are low-rise leggings that are designed with micro-mesh panels down the sides to keep you well ventilated and stylish. The heather fabric has a subtle sheen that is a nice added touch.This outfit can go from aerobics to the yoga class.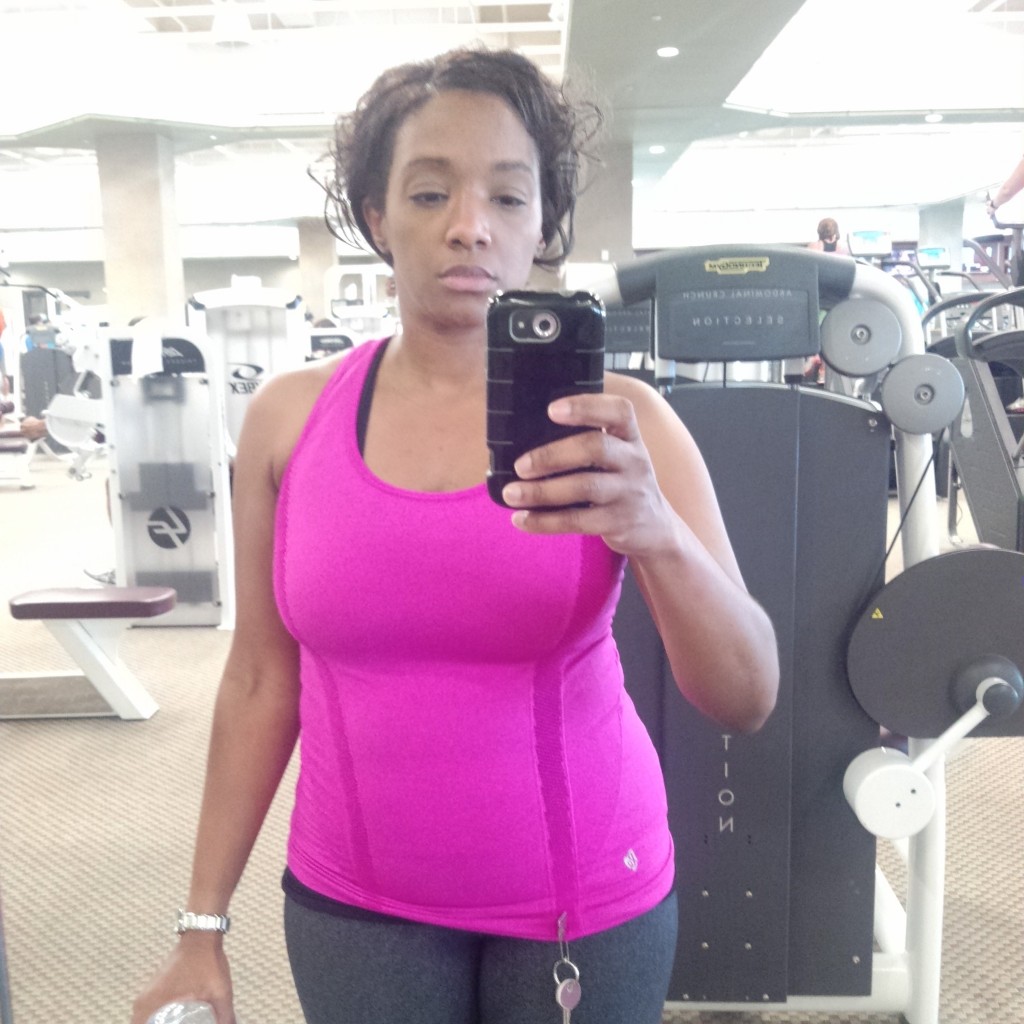 To find out more about Ellie and all that they have to offer, head over to their website http://www.ellie.com/
I received no compensation for this publication.  My opinions are my own and may differ from those of your own. I was provided with a free sample of this product to review,however I only share products with my readers that I use and would recommend. I was under no obligation to review it.  Nor was I under any obligation to write a positive review or sponsor a product giveaway in return for the free product.