Make #money online with Pinbooster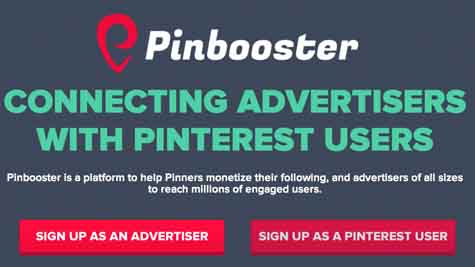 If you are using the social media platform called Pinterest (and by now mostly everyone is) there is a way that you can make money while doing something that you love to do. There is a company called Pinbooster that is helping people just like you make money online. Check out this video to see how it works.
How it works
Sign-up and set your per-pin price.
Add tags to describe some of your world of pins and personality.
When you get an offer, decide whether or not you're interested
Work with the advertiser on the description of the pin.
Pin away!
Get paid (the good part) within 24 hours of the pin going live. To avoid crazy processing fees, you are only able to cash out once your account is at $100.
To get started just head over to Pinbooster.com