Disclosure:I received this item as an advertorial.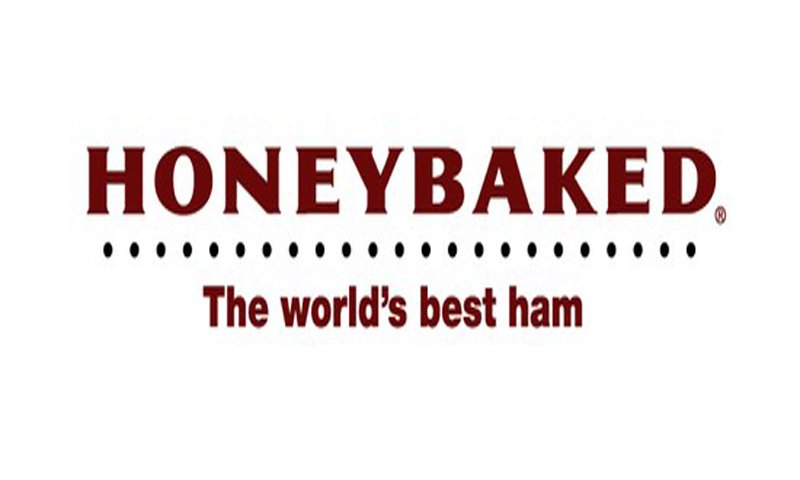 Wooo Hooo!!!! I know many are like me,super excited because it is  Super Bowl time.  Although I personally don't watch the Super Bowl for the sport itself, I actually just enjoy watching the entertainment and the awesome commercials. Plus I always look forward to any opportunity to have a get together with family and friends. According to Harris Interactive polls, the Super Bowl still ranks as the second biggest eating holiday of the year. It is the biggest "party at home" day of the year, topping even New Year's Eve. That proves that I am not the only one excited.
My home is the gathering spot on almost every holiday and special occasion and the Super Bowl will not be anything different.When planning for events, I usually spend countless hours planning the meal and gathering the necessary items to prepare the meal. Not to mention the time it takes to actually prep and cook the meal as well as the desserts.But not this year.
I recently found out about Honeybaked Ham's catering option's and man was I excited to say the least. Now I can host a stress-free party with my friends and family for the Super Bowl without having to do all of the cooking and then being to tired to even enjoy the game.
I recently purchased the Super Sandwich from Honeybaked Ham here in my town and I must say, I was very impressed with the customer service.When I called to place my order, being that this is my first time ordering from Honeybaked Ham I was a bit unsure of the procedure and what to expect. The lady that answered the phone was beyond pleasant and very helpful. I told her the day and time that I wanted to pick up my order (which was 2 days however most catering orders only require 2 hours). When my order was ready, I received a courtesy call letting me know that it was ready for pick up. Upon arriving, I was welcomed by the clerks behind the counter with a smile which is so rare in many restaurants that I frequent.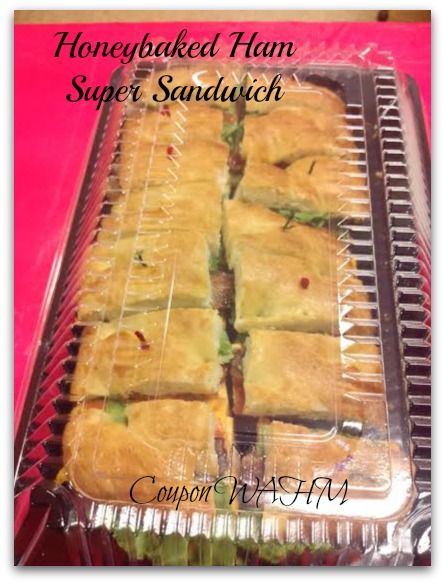 We thouroughly enjoyed the Super Sandwich! Which consist of (The HoneyBaked Ham, Sliced and Glazed Roast Turkey Breast, Honey Spice Bacon, Baby Swiss Cheese, Cheddar Cheese, Lettuce, Tomato served on Fresh Baked Rustic Pan Bread. It also includes a bottle of  a really good Honey Mustard Mayo.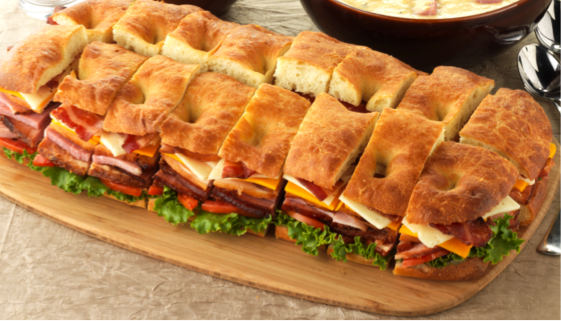 If you are planning on hosting a Super Bowl Party. The Super Sandwich is a perfect meal in itself. Plus letting Honeybaked Ham prepare the meal allows you time to enjoy the game! With the Super Sandwich coming in Medium which (Serves 6-10) and starts at $26.99 or Large which (Serves 12-20) and starts at $44.99
Honeybaked Ham has amazing catering options.From BBQ Products to Turkey Breast and Hams.
Honeybaked Ham is offering some great coupons just in time for your Super Bowl party.
$10 off Any Size Bone-In Half Ham
$5 off Medium Super Sandwich (Feeds 6-10) Starting at $21.99 with the offer pre-order/advance orders needed)
$8 Off Large Super Sandwich (Feeds 12-20) Starting at $36.99 with the offer (pre-order/advance orders needed)
$25 off $100 Catering Order
$5 off any size Bone-in Quarter Ham, Whole Turkey Breast or Half Boneless Ham
They even have online ordering  www.orderhoneybaked.com
Offers valid only at:

Participating Retail Locations: Forestville, Silver Spring, Alexandria, Fairfax, Falls Church, Fields Ertel, Beechmont, Kenwood, Colerain, Florence, Salem, Centerville, Sawmill Road, McNaughten, Louisville, Lexington, Fern Creek, Glendale, Paradise Valley, Superstition, Tolleson, Chandler, Tucson East, Tucson North, Overland Park, Independence, Barry Road, Norristown, Parma, Willoughby, Rocky River, Strongsville, Maple Heights, Canton, Fairlawn, Chapel Hill and Boardman