#quackerzthemovie Hits Blu-ray and DVD on June 14, 2016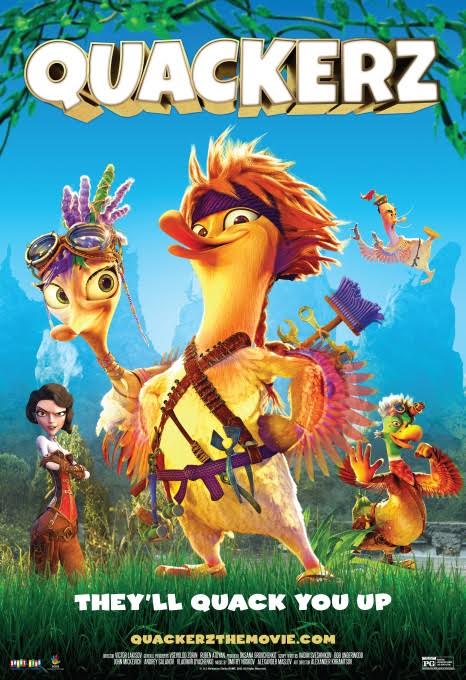 I am always on the look out for fun movies that we can enjoy as a family. I am happy to say that I have found one that will be released very soon called QUACKERZ. QUACKERZ is a colorful family movie, bringing to life a unique tale of unlikely heroes with action, comedy, heart and even a bit of romance! Brimming with whimsical characters, vibrant animation and high-energy fun, this movie features a flock of all-star voice cast, including: Michael Gross (TV's Family Ties), Robbie Daymond (Nickelodeon's Get Blake!), Enn Reitel (The Adventures of Tintin), Andrea Becker (Storage Wars: New York), Alanna Ubach (Legally Blonde), Bruce Nozick (The Last Ship), Jesse Corti (Beauty and the Beast, Frozen) and Jimmie Wood (The Wild Thornberrys).
This movie is too cute!! Check out this quick teaser:
My children have identified their favorites, my son's personal favorite is Duckmus. My daughter of course was excited about Erica the brave daughter of the group.
QUACKERZ will be available on OD, Blu-ray and DVD on June 14, 2016. Moreover, this movie will open in select cinema for a special limited engagement on June 3 in Los Angeles area.
Find out more about QUACKERZ on their website: www.quackerzthemovie.com