Transform Your Bathroom On A Budget with Curtain & Bath Outlet
If there is one thing that I would have to say that I  love to do it would have to be D.I.Y. Projects around my home. It's not that I don't have the money to have someone come in and transform a room for me however I personally enjoy it, it's actually therapeutic. What I especially love is when I can tackle a project with the help of my two little helpers.
My children's bathroom has been a work in progress for the past year. I have been adding little touches here and there doing all of the work myself (some of which I have featured here under my D.I.Y. section) however I needed to change the shower curtain and we wanted to add a new rug.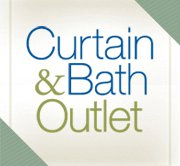 I recently found out about a great company called The Ann & Hope Curtain & Bath Outlet and was sent the  Rainbow Fish Shower Curtain & Bath Ensemble for review.
The Ann & Hope Curtain & Bath Outlet Internet store is the latest extension of one of the pioneers of discount retailing in America. In 1953, Irwin Chase and his father, Martin, opened their first store in an old textile mill in Cumberland, Rhode Island. The Company was built on the philosophy of buying large volumes of merchandise and selling it at a discounted price. Today, the second and third generations of Ann and Hope's founders operate 12 Curtain & Bath stores in 3 New England states. In addition to these stores, the company runs other concepts such as Dollar Outlet and the Garden Outlet. The Curtain & Bath Outlet carries everything from Window Treatments to Accent Furniture. I received a Shower Curtain with matching hooks and the matching rug.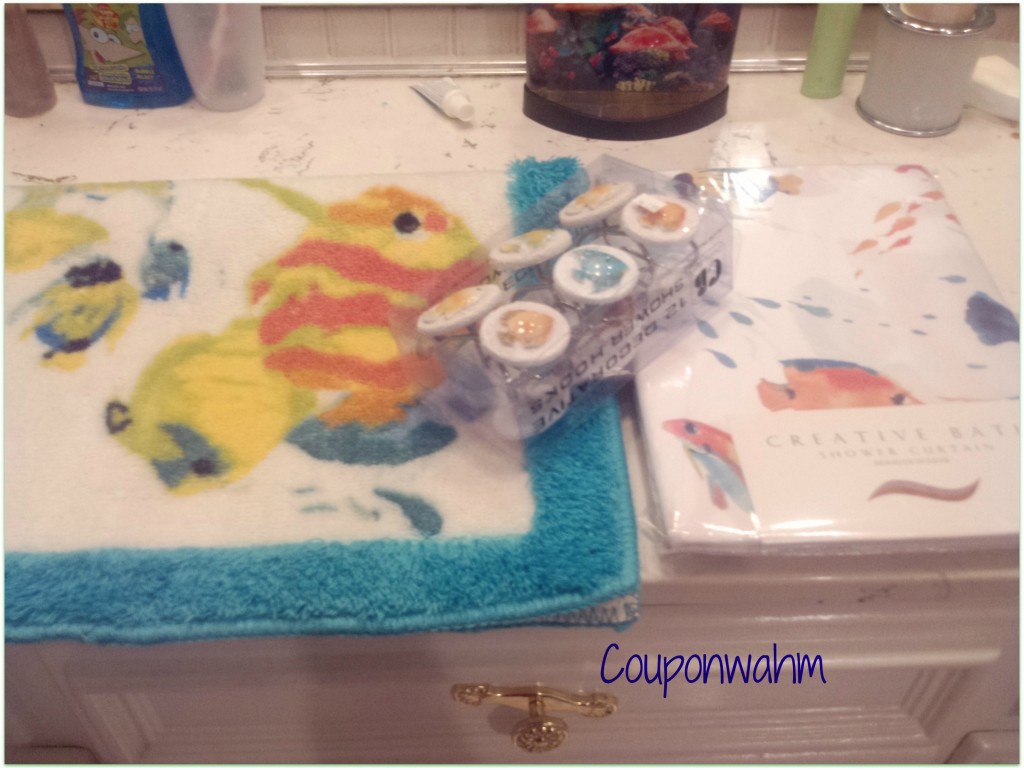 1. First, we took the shower curtain out of the package.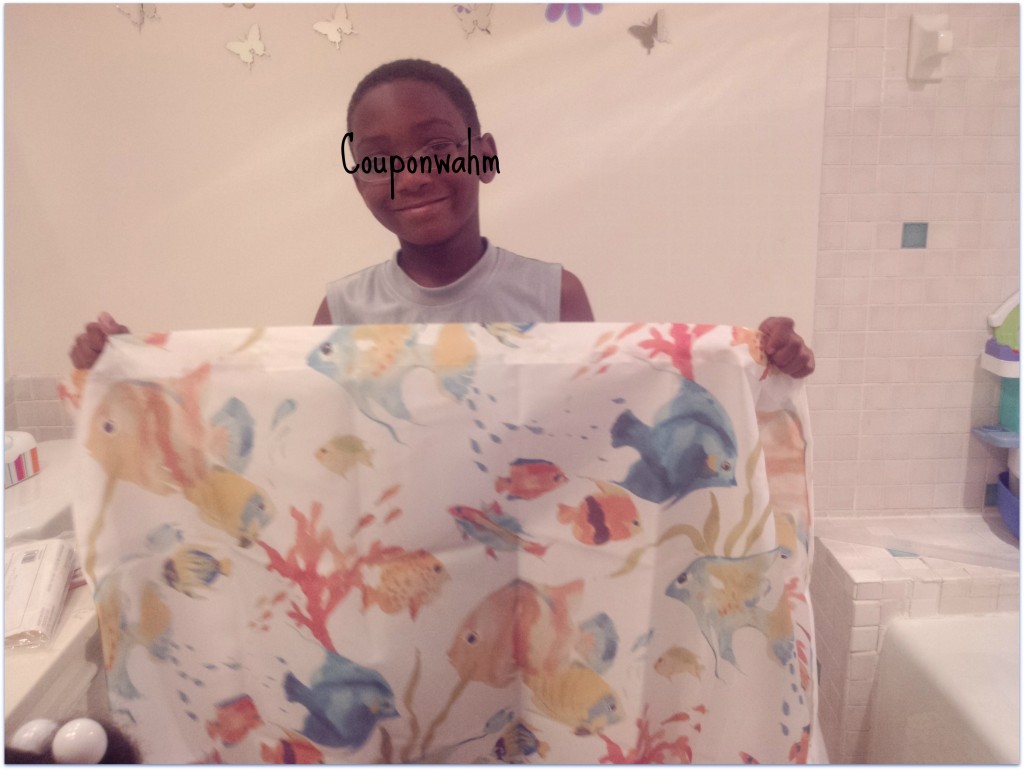 The shower curtain features colorful watercolor fish printed on a 100% polyester fabric.
The Approximate size of the shower curtain is 72″ x 72.
2. Next, we took out the shower hooks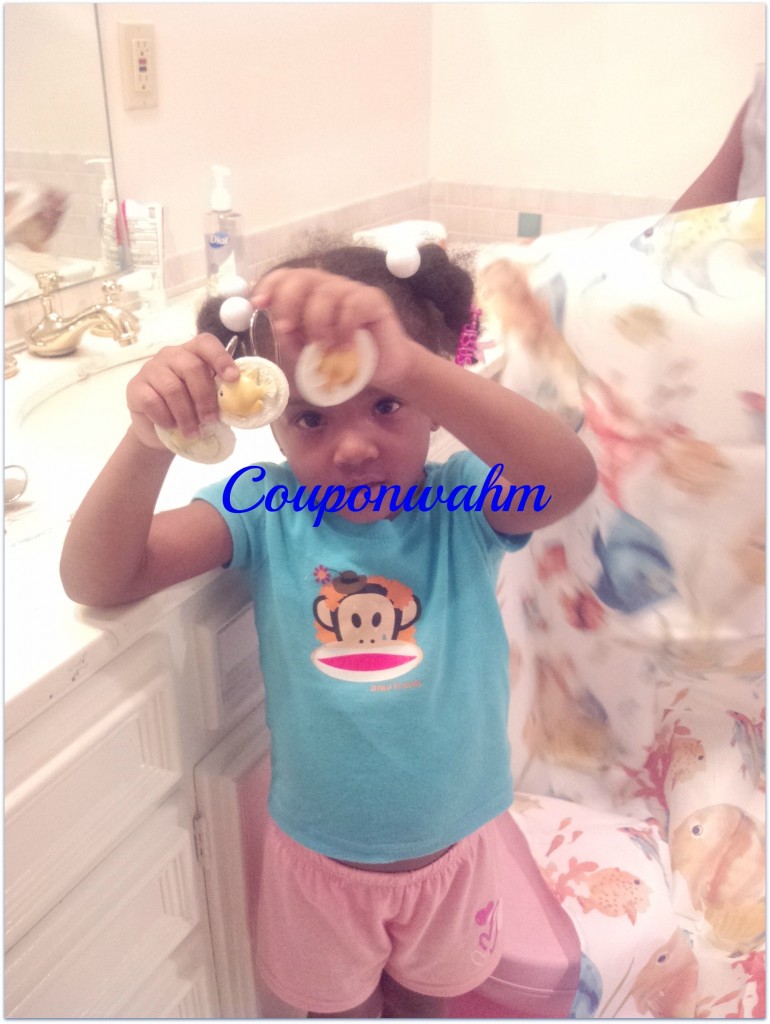 3. We started placing the hooks into the shower curtain
The shower curtain hooks were so easy to place into the shower curtain my 4-year-old was able to do it herself while her brother held the shower curtain.
(Note: Each child is different, your 4-year-old might not be able to do the same)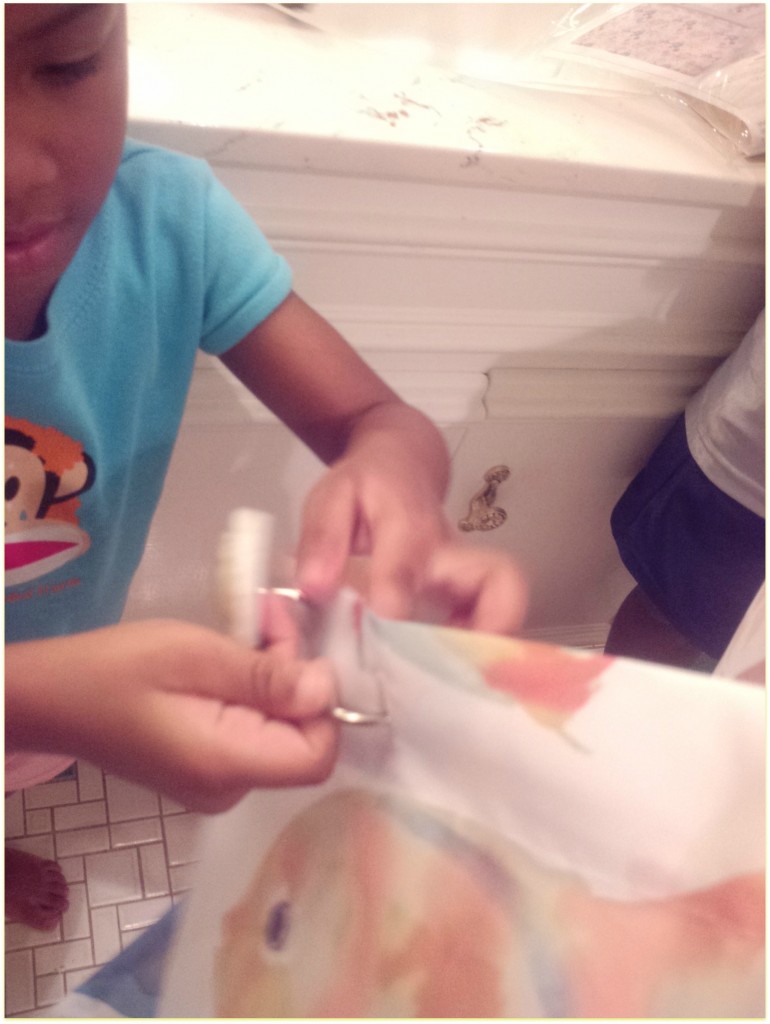 4. Hang Shower Curtain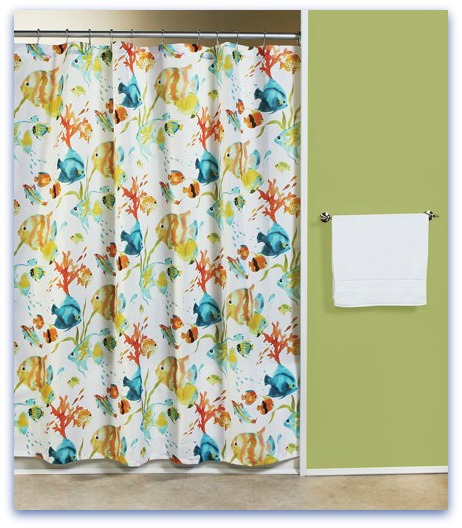 5. Lay rug
If you are looking to redo a room in your home at an affordable price, Curtain & Bath Outlet is the way to go.
I received no compensation for this publication.  My opinions are my own and may differ from those of your own. I was provided with a free sample of this product to review, however, I only share products with my readers that I use and would recommend. I was under no obligation to review it.  Nor was I under any obligation to write a positive review or sponsor a product giveaway in return for the free product.
I received no compensation for this publication.  My opinions are my own and may differ from those of your own. I was provided with a free sample of this product to review,however I only share products with my readers that I use and would recommend. I was under no obligation to review it.  Nor was I under any obligation to write a positive review or sponsor a product giveaway in return for the free product. – See more at: http://www.couponwahm.com/take-your-baby-wipe-container-from-boring-to-fabulous-with-cleverrelish/#sthash.Tt89x71O.dpuf