Say Goodbye to Sleepless Nights With The Woombie Baby Swaddle #reviews
Disclosure:I received this product as an advertorial

If you are a parent. I'm sure you have experienced a few sleepless nights. I can truly say, 5 children later, I sure have. The first 6 months of a child's life can bring about several ups and downs, highs and lows, tears and joys, for both parent's and child. However, being a new parent can be very overwhelming, to say the least. What most first-time parents don't know is that infants need the close feeling that they had become accustomed to in their mother's womb. Without that feeling, many parents deal with what has been called the "fussy or cranky" baby. When many times it can easily be remedied with a simple swaddling technique.
Swaddling which has been practiced for hundreds of years provides so many benefits and comfort to a child. The main benefit is that both baby and parent can get a good night's sleep. However, the biggest problem with swaddling for many is learning how to swaddle correctly.No parent wants to wrap their baby up in a blanket just for the blanket to come undone and the baby becomes suffocated.  Also, there is a certain way that the blanket is supposed to be tucked in order for the baby to feel snug and secure. For many, this is such a chore that they are reluctant to try or to continue the process after many failed attempts. Ultimately they give up.
I recently found out about a great product that is helping a lot of parents say goodbye to sleepless nights. It's called the Woombie and it's a baby swaddle.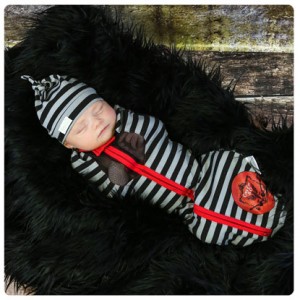 What I love most about this product is that the  Woombie is a safe & natural way to swaddle your baby, allowing and encouraging baby to softly stretch their extremities as needed- just like in the womb. It's made of a soft fabric that comforts, softly confines arms,  hugs the tummy (great for gas), and gently cocoons baby's unique curves, preventing startling issues, face scratching, and also preventing loose unraveled blankets from covering baby's face. The Woombie is very affordable in price and can be easily tossed into the washer.
The Woombie is a proud winner of the PTPA (Parent Tested Parent Approved), Moms Best and Creative Child Awards. They have also been seen on television, in numerous popular baby magazines, and are endorsed by Doctors, Doulas, Postpartum Baby Instructors, Nurses, and countless moms and dads worldwide. In a nutshell, The Woombie is a great easy swaddle for babies with the Startle Reflex & who are in need of cozy yet gentle confinement.
If you are looking for a safe way to swaddle your little one. The Woombie is a winner.
Head over here to find out more about Woombie and to stay in the loop as new products are added.