Simple Tips to Reducing the Stress of the Stay-At-Home Mom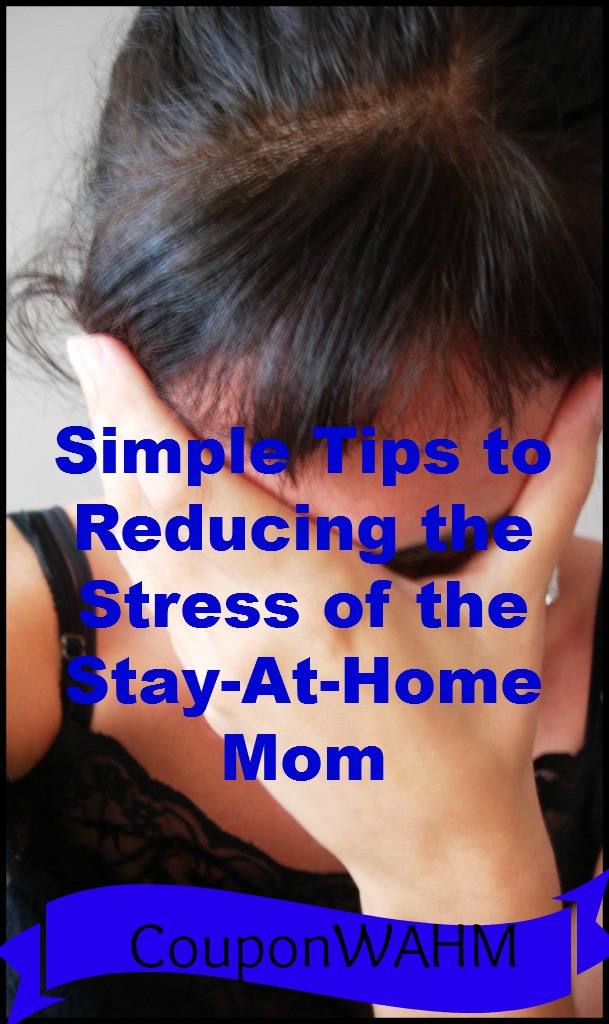 Staying at home to care for the children is not a position that appeals to every woman.  Being a stay-at-home mother comes with its own set of stressors like any other occupation.  Here are some ways that stay-at-home moms can enjoy a less stressful life while caring for their families and their home.
Staying at home is not easy.  Every day these moms deal with their children around the clock.  They cook, clean, play with the kids, run errands, and anything else that needs to be taken care of for the family.  Because they are in the home, most of the duties fall on them.
Kids can be anything but predictable, but boredom sets in from the constant routine.  Doing the same thing day in and day out can put moms in a rut that is hard to dig out of.  Wondering if there is something more than they are missing out on can lead to stress about their lives.
All of these situations can lead to stress for the stay-at-home mom.  The family home can feel like a prison at times because she never gets to get away from it for long.
Let's see how she can alleviate that stress with a few simple tips.
1). Attend playgroups with the kids.  Playgroups allow moms to interact and have a bit of grown-up time while the kids play.
2). Some churches offer "Mom's Day Out" where they have church members who volunteer to watch the kids in the nursery while moms get a few hours alone. This is important for the self-image.  Moms are multifaceted people and only paying attention to the "mom" side of things can easily make a woman unbalanced.  Seeing herself as something more than a mother increases a woman's confidence in herself and her ability to do more than just be a good mother.
3). Start a home business.  Put all those talents to work for you.  Working from home will give you extra money for spa days and shopping when you get time to yourself.  There are several at home businesses that can be started with little or no money and a home computer.  If you enjoy making crafts, sell them on eBay or at flea markets.
4). To factor in time for everything, make a list.  Leave time to play with the kids, exercise, and to do the other things on the list at a calm pace.  We often schedule our days with no time to spare.  Fewer commitments with more time between them are a better use of time and often more will get done.
5). Plan meals and prepare them in advance.  The weekend is a time when you don't have to rise early to get the kids off to school.  Use this as your cooking time to prepare meals for the next week.  You'll need to invest in some sturdy containers to freeze and reheat the meals for dinner.  Spending less time on dinner leaves more time to relax with the family.
Stay-at-home moms, don't stress.  You are valued and your family doesn't want to see you overcome by stress.  Do what you can to simplify your life.  When you are happy, the family is happy!