Sisterhood Magazine helps Girls grow in Faith,Love and Values
Disclosure: I received this product as an advertioral.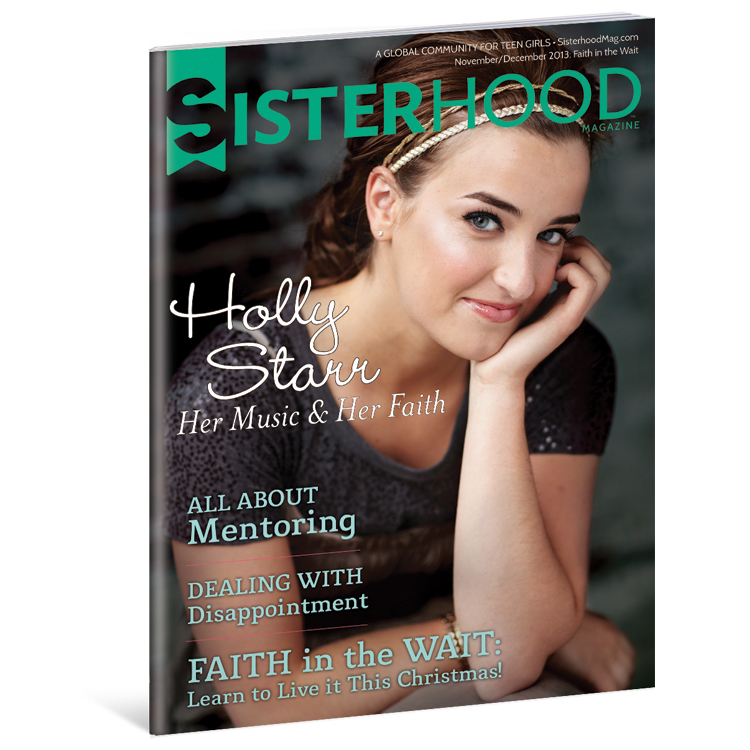 If you have a teen girl in your life. I'm sure one thing is evident and that is that teens of today are under so much pressure. There is peer pressure, the pressure to do what they know is right and also the pressure of wanting to do what they want to do.There are so many things that our youth are faced with right now. From drugs to sex to bullying. No matter what is being taught in the home, it is often times very hard for teens to find somewhere to turn to find reinforcement of the values and morals that are being taught by their parents and spiritual leaders.  Until now.
I recently found out about a great magazine called Sisterhood. Sisterhood Magazine is a Christian mobile and print magazine made especially for girls. What I really love about this magazine is that it is filled with compelling content about all the topics that interest teen girls most—fashion, faith, relationships, music, sports and more. Each article is presented through the lens of a biblical worldview.
Sisterhood Magazine is super affordable. At only $26 U.S. or $28 Canada. You will receive six issues per year and free access to the Sisterhood online community.
While the primary focus of Sisterhood Magazine is to reach a Christian teen audience, the broad span of topics, musicians and celebrities is sure to appeal to all teen girls.Sisterhood Magazine helps Girls grow in Faith,Love and Values.
Whether it be birthday,graduation or just because.Why not give the gift of community when thinking about a gift for the teen in your life.
To find out more and to see what's new. Head over to SisterhoodMag.com.
My opinions are my own and may differ from those of your own.