disclosure: I received this product as an advertorial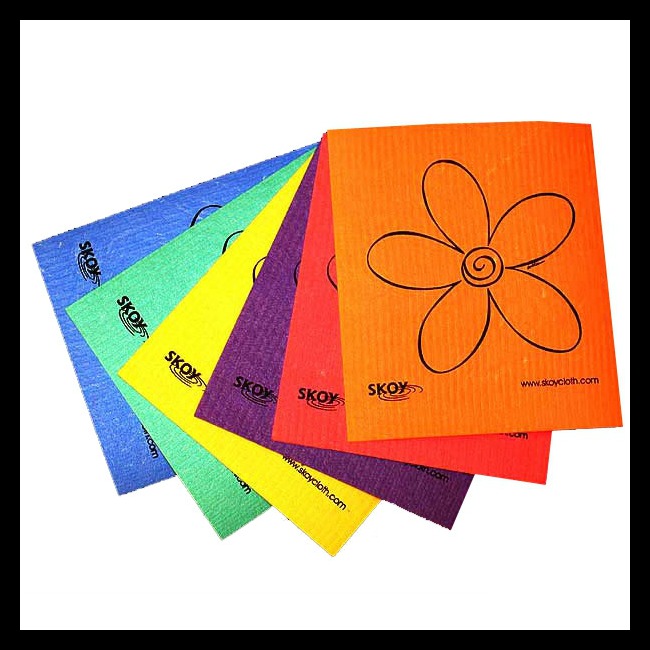 I recently learned of a few great products called Skoy Cloths and Skoy Scrubs.
The Skoy Cloth is an innovative cloth that comes in an array of colors and designs and takes the place of your paper towels, sponges, rags, dishcloths and more.
It is 100% biodegradable when properly composted because it is made from a natural cotton and wood-based cellulose pulp. The Skoy Cloth is a chlorine-free product using water-based colors and inks.
What I love the most is that the Skoy Cloth is very durable and absorbent. The Skoy Cloth can last for several months. I probably will never go back to a dish cloth after using these. Also It dries quickly, so it is not a breeding ground for bacteria like sponges and dish cloths. It's also dishwasher and washer/dryer safe.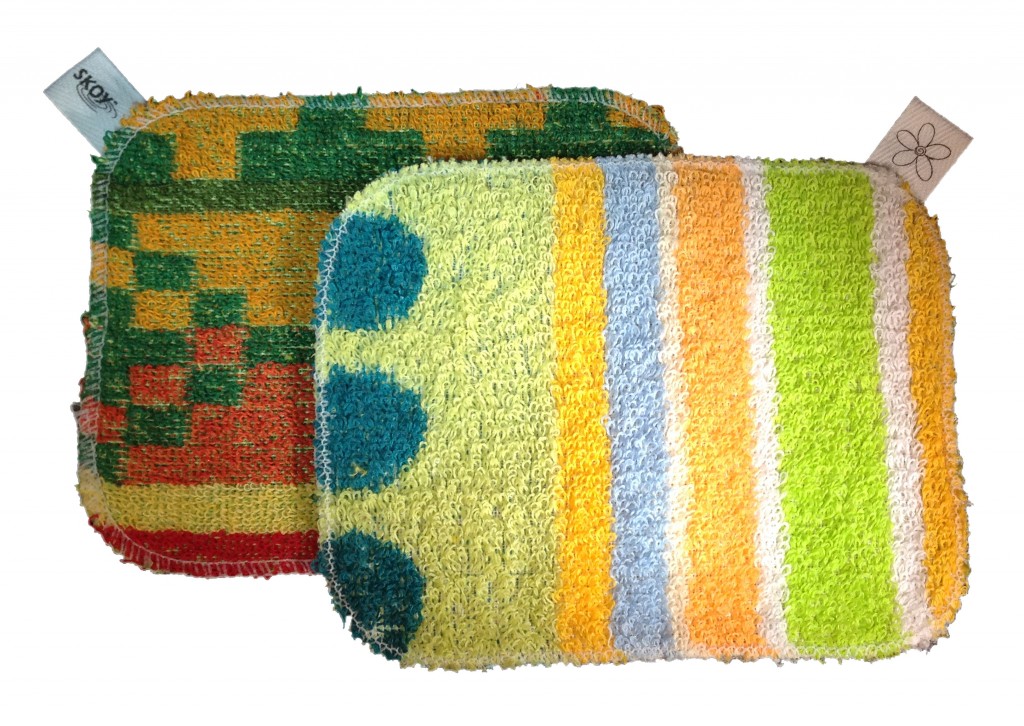 The Skoy Scrub is just as awesome as the Skoy Cloths. They are:
 Reusable and long lasting  •
 Replaces traditional scouring pads  •
 Easy to clean  •
 Safe on most surfaces  •
 Fun colors and designs  •
Another cool thing about Skoy is their fundraising program.Most schools are always looking for ways to raise extra money. If not the school itself the PTA and some of the extra curricular activities sure will be.
Skoy provides fundraising information sheets, order-forms and a few product samples. Once the fundraising period is over and all order-forms tallied, the fundraising committee will submit their order. Skoy will ship out within 10 business days from payment receipt.
The children will sell each pack for $10, of which $4 will go to the fundraising. Consequently, the school will purchase each pack for $6. That is a 40% gross profit for your school!
If shipping is required, the school is responsible for the shipping cost — if you want to use Skoy's shipping service then the cost is $0.15 per pack.
I received one or more of the products mentioned above for free. Regardless, I only recommend products or services I use personally and believe will be good for my readers.