The Apologetics Study Bible Overs Students The Tools They Need + 16 Free Videos
Many thanks to Propeller Consulting, LLC for providing this prize for the giveaway. Choice of winners and opinions are 100% my own and NOT influenced by monetary compensation. I did receive a sample of the product in exchange for this review and post.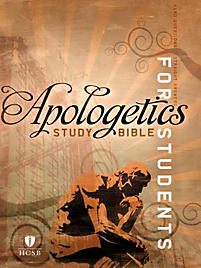 As a seminary student, I was super excited to have the opportunity to receive the Apologetics Study Bible for the purpose of review. Now I'm sure you are wondering what is an Apologetics Bible and what is an  Apologetic.
Here are A Few Features of The Apologetics Study Bible for Students HCSB:
– Book Introductions for each of the sixty-six books of the Bible.
– Study Notes provide evidence of the reliability and truthfulness of Scripture.
– 120 Articles written by today's leading Christian thinkers dealing with life's ultimate questions.
– 60 Twisted Scriptures address ways that various religious movements distort Scripture to support doctrine contrary to historic Christian teaching.
Have you ever had to defend the idea that you held? Have you ever used evidence and offered proof to give a reason for your beliefs? Have you ever pointed out inconsistencies and false claims in beliefs you didn't hold? Have you ever had questions about your own beliefs and searched for answers to see if what you believed was justified? If you answered yes to any of these questions then you've encountered apologetic's. Apologetics may be simply defined as the defense of the Christian faith.
I love so much about this bible. The Apologetics Study Bible is very easy to read. Each book of the bible has a thorough introduction as to the when the where and the who that is taking place. There are 20 Personal Stories that I thought were encouraging testimonies of the move of God in their lives. I was super excited about the 60 Twisted Scriptures which are very helpful when being confronted by non-Christians. Unfortunately, many are being persuaded and tricked into leaving Christianity due to scriptures that have been twisted.  The Apologetics Study Bible for Students is the only study Bible for Youth offers over 120 articles covering some of the hardest questions of the Christian faith as well as multiple resources on archeology, science and even personal stories of faith!
Another thing that I really love is the free series of videos offered by Sean McDowell.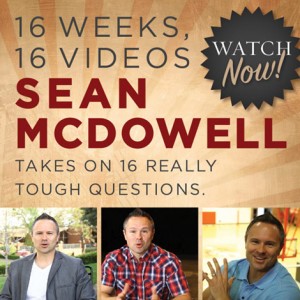 Sean encourages readers who have real questions by offering straight answers in the hope that they will develop a stronger, more confident faith. Check out this video below for a sneak peek at what he has to say.
Not only is the gift of Confident Faith being celebrated with 16 brand new, but energetic and brief videos featuring Sean McDowell. There is also free resources like Bible studies and articles as well as wonderful specials on apps and Bibles. There are new resources every week – a full 16 weeks of resources when it is all done. AND, if that weren't enough, a Confident Faith Sweepstakes is being offered to give away Bibles, free mini-libraries of B&H's best apologetics resources and even a trip for two to the National Conference on Christian Apologetics (NCCA) being held October 16-17, 2015 in Charlotte, NC where some of the world's leading thinkers will offer insights and teaching.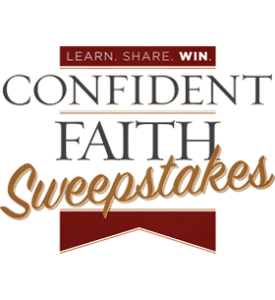 Head over to enter the Confident Faith Sweepstakes for a chance to win.
I highly recommend the Apologetics Study Bible. I believe this bible will keep our youth and some adults from going off into cults and different religions.
Get your very own Apologetics Study Bible over at B & H Publishing.