The Powerpuff Girls are arriving on Hulu + Enter to win an official The Powerpuff Girls prize pack #RealLifePowerpuff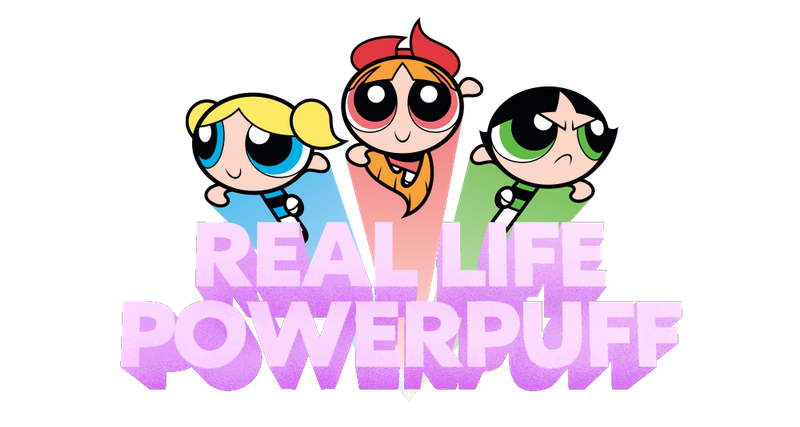 If you have a Powerpuff Girls fan in your home like I do. You will be excited to hear that the complete library of the popular animated franchise The Powerpuff Girls "classic" is exclusively streaming on Hulu now, and on March 24th the newly, reimagined and Emmy Award-nominated animated 2016 series of the same name will make its exclusive streaming debut.
Hulu has launched two initiatives in honor of The Powerpuff Girls.  If you aren't already familiar with the super cute show. Check out this trailer:

The PowerPuff Girls is an animated series that originated on Cartoon Network.  The original classic series is currently streaming exclusively on Hulu and beginning March 24th, the streaming service will premiere the entire first season of the newer 2016 version.  The iconic series celebrates "Girl Power" through the adventures of three sister-superheroes Blossom, Bubbles, and Buttercup.  Playing off the premise, Hulu is inviting you to identify a girl with "superpowers" – someone who strives to make an impact and is doing good in the world – for herself, her community, her school, or her family and participate in the following opportunities:
As part of the launch, they are looking for some "Girl Power" and who better to show us, then you!  What does it mean to be a Powerpuff girl?  The Powerpuff Girls are smart, strong, and inspiring.  The are looking to find real girls who embody the spirit of Blossom, Bubbles, and Buttercup.
Do you have a special Powerpuff girl in your life – someone who shines and uses her superpowers for good – and let's show her off!  It could be your daughter, niece, cousin, family friend – you name it.  If you are interested, you receive a special cape exclusively created for this opportunity to have your inspiring girl wear while doing good deeds. All you need to do is hashtag #RealLifePowerpuff on Facebook, Twitter, Tumblr and/or Instagram to showcase your real Powerpuff girl in action and hope to inspire other young women to do good things for their community.
Hulu is also hosting a "Real Life Powerpuff Girl" contest.  This initiative highlights girls across the country who are doing incredible things and inspiring others along the way.  Whether it is working in the fields of science or sports, doing great things for their families or within their community –  they are invited to participate in the "Real Life Powerpuff Girl" contest.
The program will culminate with a special one-day event for up to 100 girls between 8-12 years of age from local organizations and schools that will feature:
–       Celebrity guest speakers
–       Inspirational stories
–       Activities that encourage female empowerment and enrichment
Participants can now submit their stories to http://reallifepowerpuff.com/ for a chance to be recognized alongside a series of inspirational videos and stories featuring #RealLifePowerpuff girls, as well as be entered for a chance to win an official The Powerpuff Girls prize pack. Note:  All entries must be submitted before March 24, 2017
Don't forget to check out the Powerpuff Girls on Hulu.https://www.hulu.com/the-powerpuff-girls-classic