@TheCornerAlley Offers The Ultimate In Entertainment & Fun #WyndhamWeekends
Disclaimer: I received free meals through a campaign with New Creative Media for the purpose of this advertorial  however,all opinions are 100% my own.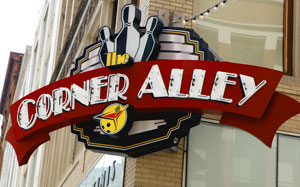 in downtown Cleveland.h Street in downtown Cleveland. We are conveniently located on 4th Street in downtown Cleveland.
I recently found out about a great place to hang out  conveniently located in downtown Cleveland called The Corner Alley. I can not believe although I have lived in Cleveland all of my life, I had never heard of it prior to now and had never had the opportunity of hanging out there. Now if you are like me and are not familiar with The Corner Alley, let me just say that you are missing out on a really cool place. Not only do they have a wide array of menu items, they also have a game room as well as bowling.
I recently had the opportunity of dining at The Corner Alley for lunch with my children and a few friends. And we had so much fun!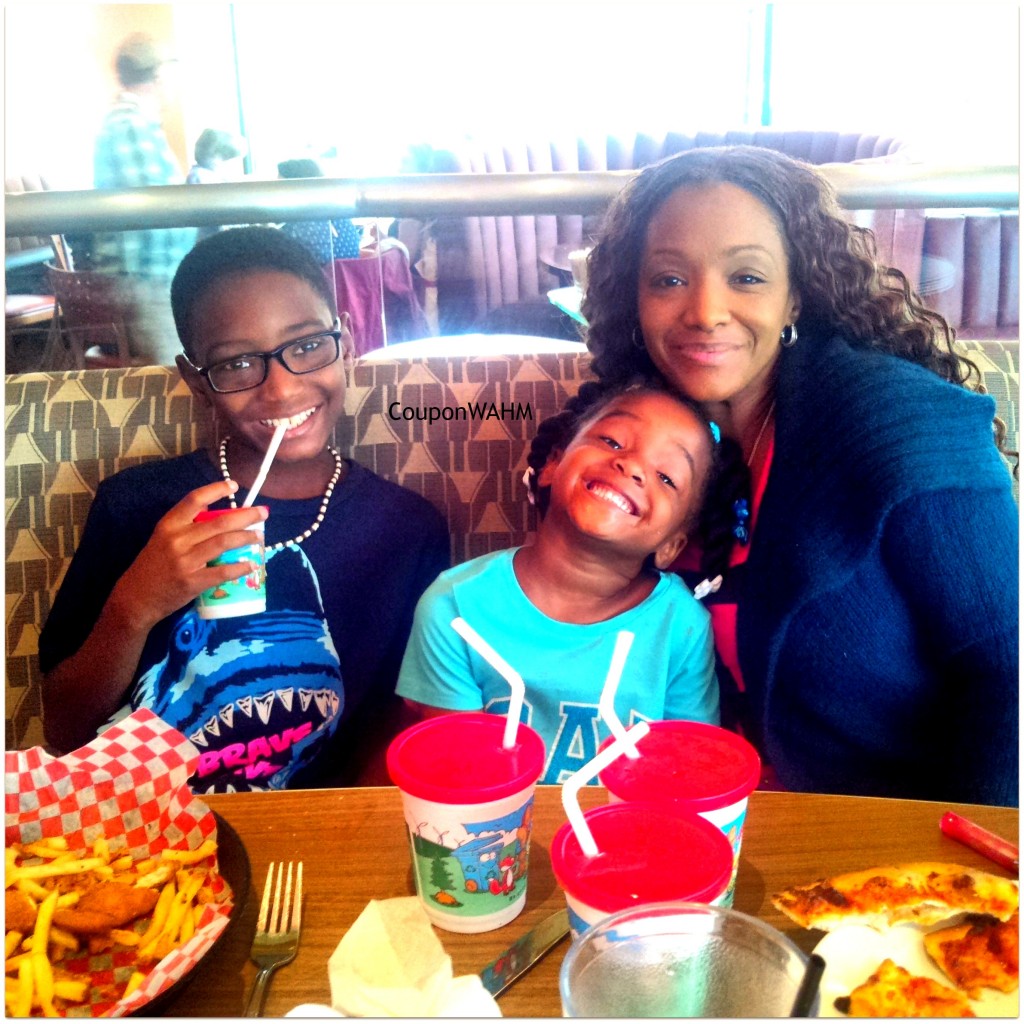 I was so glad to see that the menu consisted of my kids favorites, pizza and chicken fingers. I ordered (my favorite which is just about any type of deli sandwich) the California Turkey Sandwich. It had a creamy Caesar dressing with shredded lettuce, tomatoes,red onions, avocado and Gouda with a side of fries. The sandwich was amazing..honestly the best Turkey Sandwich I have ever had.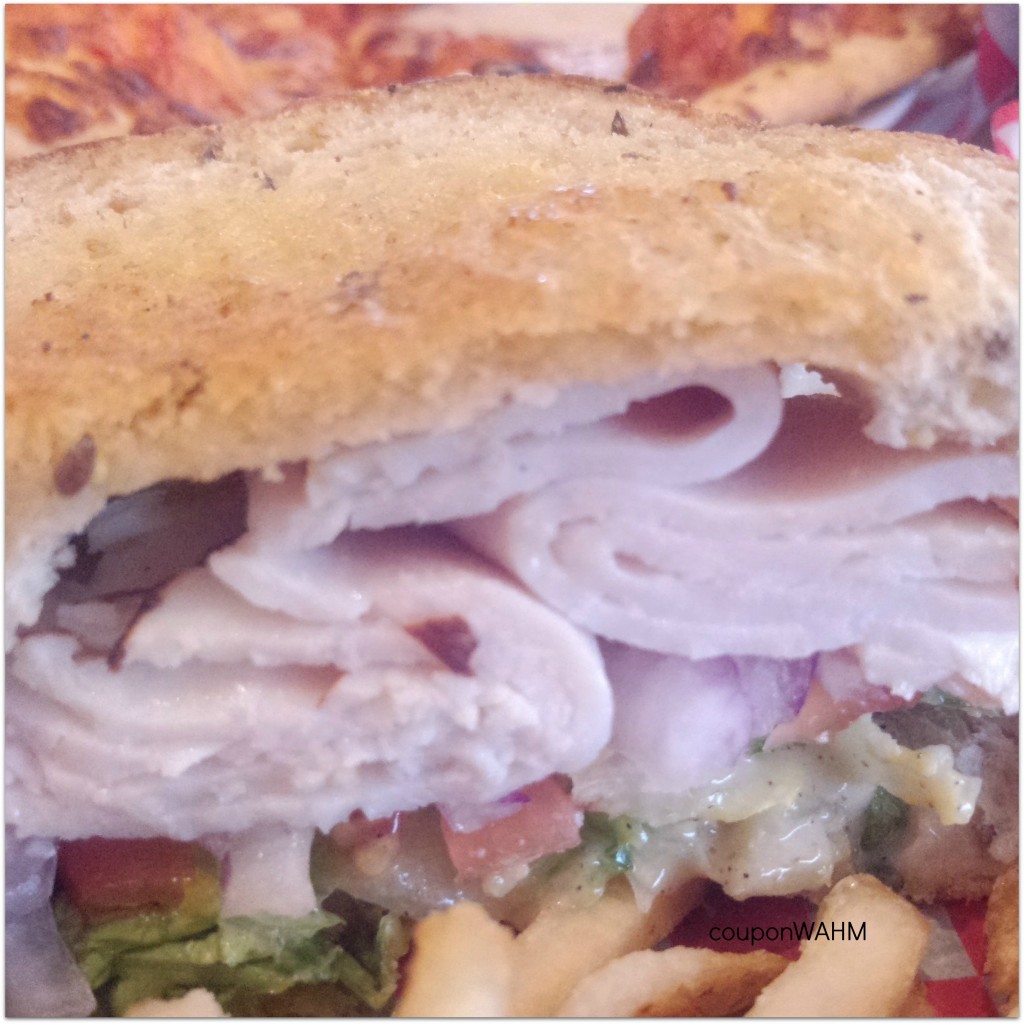 The Corner Alley is the perfect place for company parties,meeting's,reunions or just a family fun night out.The Corner Alley is a very nice size, it really doesn't look as large as it is from the outside. It has 12 Lanes of upscale bowling, complete with computerized scoring and projector TVs. A  full menu for lunch and dinner and a great outdoor patio.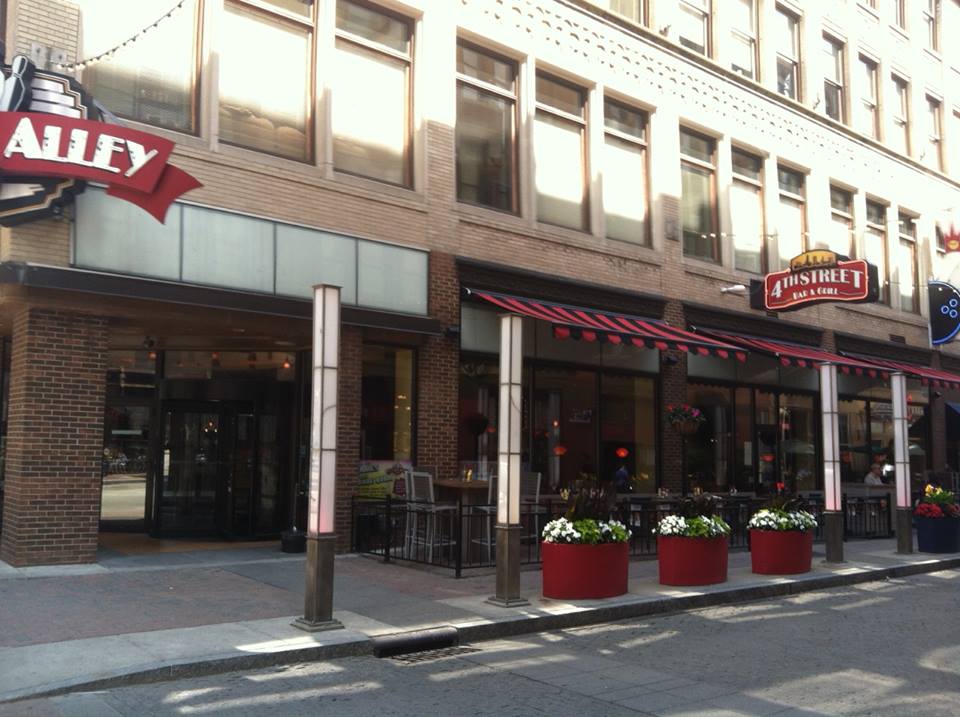 The Corner Alley even has a  Martini Bar and over 30 plasma TVs. They offer what is called the  Mezzanine which is a private party space for up to 45 people right in the center. It is  Located on an elevated platform just inside the  entrance and nestled between the dining room, bowling center and bar! (This is where we ate)  The Mezzanine is the perfect location for your Bachelor, Bachelorette, Birthday, Corporate or Social Event!There are flat screen TV's surrounding the area which makes it the perfect place for getting together to watch sports.
Downstairs there is a 2,000 sq. foot game room complete with billiards, air hockey, foosball, skeeball, and arcade games. (This was my kids favorite part of the place)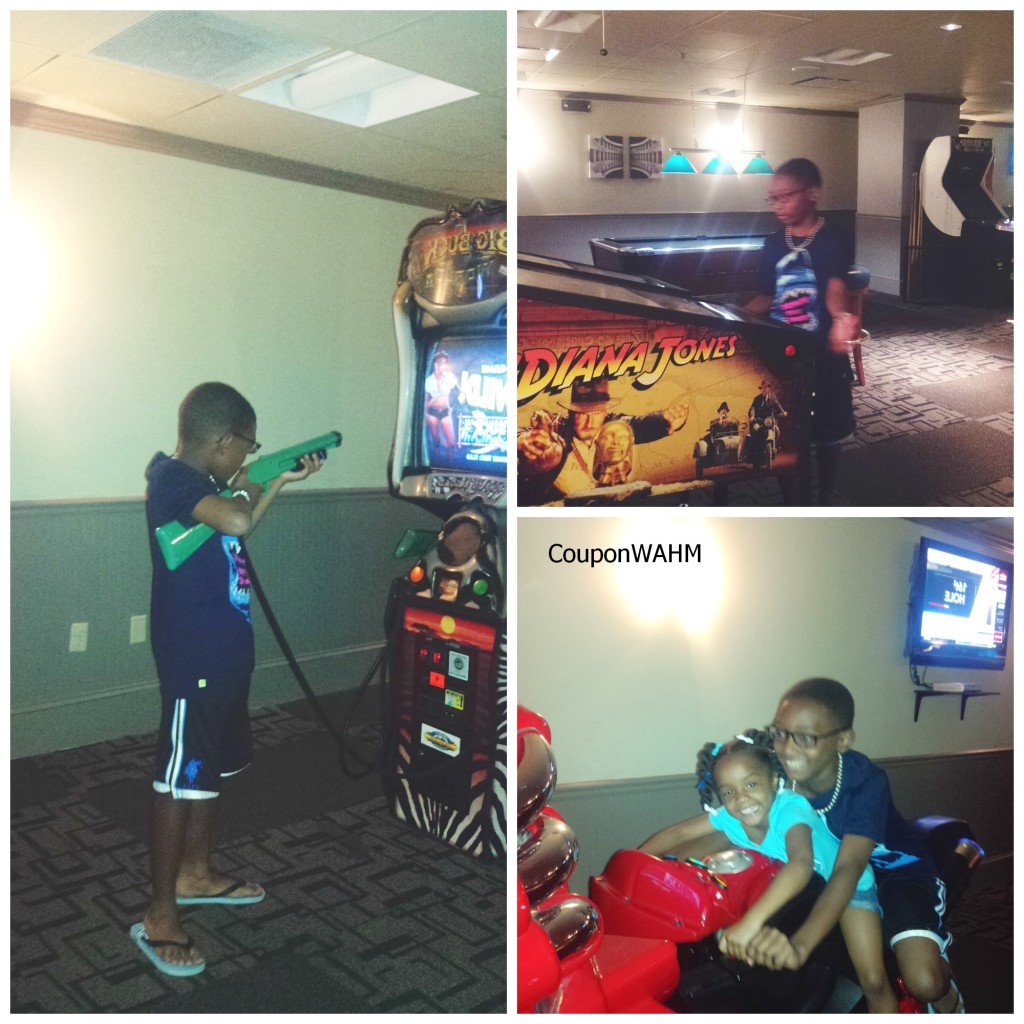 The Corner Alley has something for everyone and offers the ultimate in entertainment in a casual atmosphere. Whether you bowl or not, you are sure to have a good time at The Corner Alley.
To stay in the loop as special and promotions are announced. Connect with them on their social media platforms.
https://www.facebook.com/TheCornerAlley