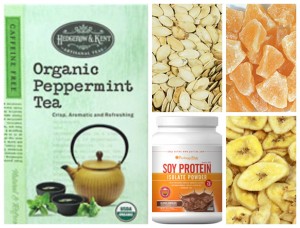 My family made the switch a couple of years ago to a more natural and organic lifestyle. I guess it's best to say that we decided to get healthy overall. We took sugars and snacks out of our diet and added organic natural version of the products that we love. Unfortunately for most families, they think that the healthy lifestyle is an expensive one. I happy to tell you, with Puritan's Pride, you get healthy natural products at a very affordable price.
With Halloween just around the corner, now is the time to think about healthy alternatives.Halloween- trick or treating is really supposed to be for kids, however it usually means tricky temptation for parents. Dawn Lombardi, product development at Puritan's Pride health and wellness brand, suggests swapping these when candy cravings strike. Here are just a few of the products that I was recently sent as an advertorial. You can grab thesed instead of sugary treats.
CouponWAHM readers get a special deal when they use the code TREAT10.  It's good for 10% off sitewide, with no restrictions.  Free shipping on $19.95.  It's good through 11/30/15 . Hurry and head over to Puritan Pride. Now on to the giveaway.
One lucky reader is going to win:
Sweetened Banana Chips
Dried Pineapple
Soy Protein Isolate Powder Chocolate
Roasted Unsalted Pumpkin Seeds
Organic Peppermint Tea
Stay in the loop as new products are deals are posted: