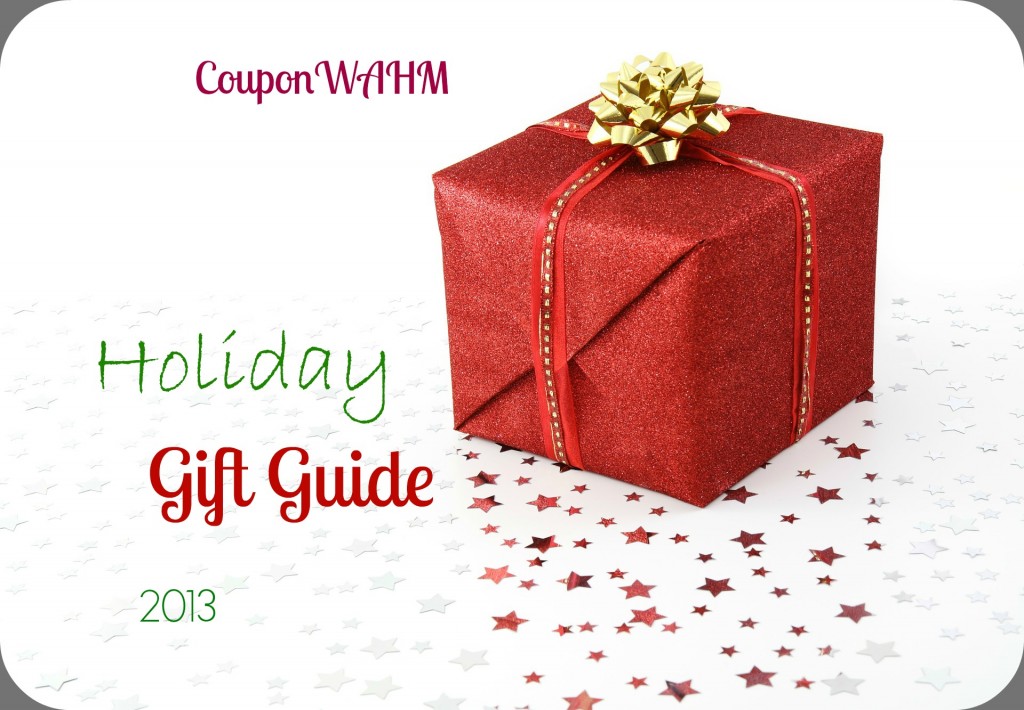 CouponWAHM  is currently putting together  the 2013 Holiday Gift Guide to showcase your brand, service or products for our readers looking for the perfect gift ideas.
Holiday Gift Guide Details:
This years Holiday Gift Guide recipient categories are:
  Gifts For Women

  Gifts For Men
  Gifts For Kids
  Gifts For Toddlers
  Gifts For Baby
  Gifts For Home
Options for being included in the gift guide:
Review Only (Free with minimum product value of $50) Under $50? Please contact me for possible inclusion.
Review and Giveaway (Free with minimum product values of $50)
Giveaway Only ($50 fee made payable via PayPal)
Sponsored Post ($50 fee made payable via PayPal)
Items included in the gift guide will receive the following benefits:
Dedicated post to include detailed review (when applicable), pictures and/or video of the product, links to where the item can be purchased and your social media sites.
Link to the dedicated post on the Holiday Gift Guide Page, which will be linked to on the navigation bar.
Promotion on all of CouponWAHM social media outlets several times throughout the end of 2013. Advertising will start in as soon as payment is received.
To have your product included in the gift guide. Send all inquires to couponwahm@gmail.com
Items must be full size product. Trial size products will not be included in the gift guide.
No items included in the holiday gift guide will be returned after the review is complete.  Any items received will be considered as payment for the time taken to review and promote your brand. Sponsor is responsible for shipping any products including giveaways.
I look forward to helping you end 2013 STRONG!