Disclosure: I received this product as an advertorial
If you are looking for the perfect gift for someone special I recommend AdormaPix. AdoramaPix is one of the nation's premier photography labs based in Brooklyn, New York City. From Photo Books to Prints on Paper, Metal or Canvas, AdoramaPix can help you preserve and display your most precious memories. Hand crafted, professionally inspected, and made of the finest materials, their printed products are made to look beautiful and last a lifetime.
In case you are not familiar with AdoramaPix. AdoramaPix has been serving the needs of the photographic community for over a decade. Well known for the superior quality of their prints, lay flat photo books and excellent customer service, they have become the lab of choice for professional photographers and savvy enthusiasts all over the country.
I was recently sent the new Hexagon frames. The Hexagon frames are very unique and can easily complement any decor. Below you will see that I had a few of my favorite images turned into two metal prints. What I love about AdoramaPix is, you can have your images placed on several finishes. Glossy White, White Satin,Glossy Silver or Silver Satin. The frames are available on  Easel, Magnet or Wall float.
I am so in love with these frames!! My images were placed on the Wall Float Hexagon frame. The finish features a highly reflective glass-like finish with rich saturated colors and superior contrast. This finish gives your photos incredible depth of detail. The mirror like surface and high contrast makes your image look like it was printed onto the back of a sheet of glass and I love it.
If you are wondering like I was how a metal print is created…here's how.  They infuse your images right into the surface of a solid sheet of metal for a look that you'll need to see firsthand to truly appreciate. The result of this process is a rich iridescent sheen, bright vivid colors, and a life-like depth of detail that can't be matched by conventional paper prints.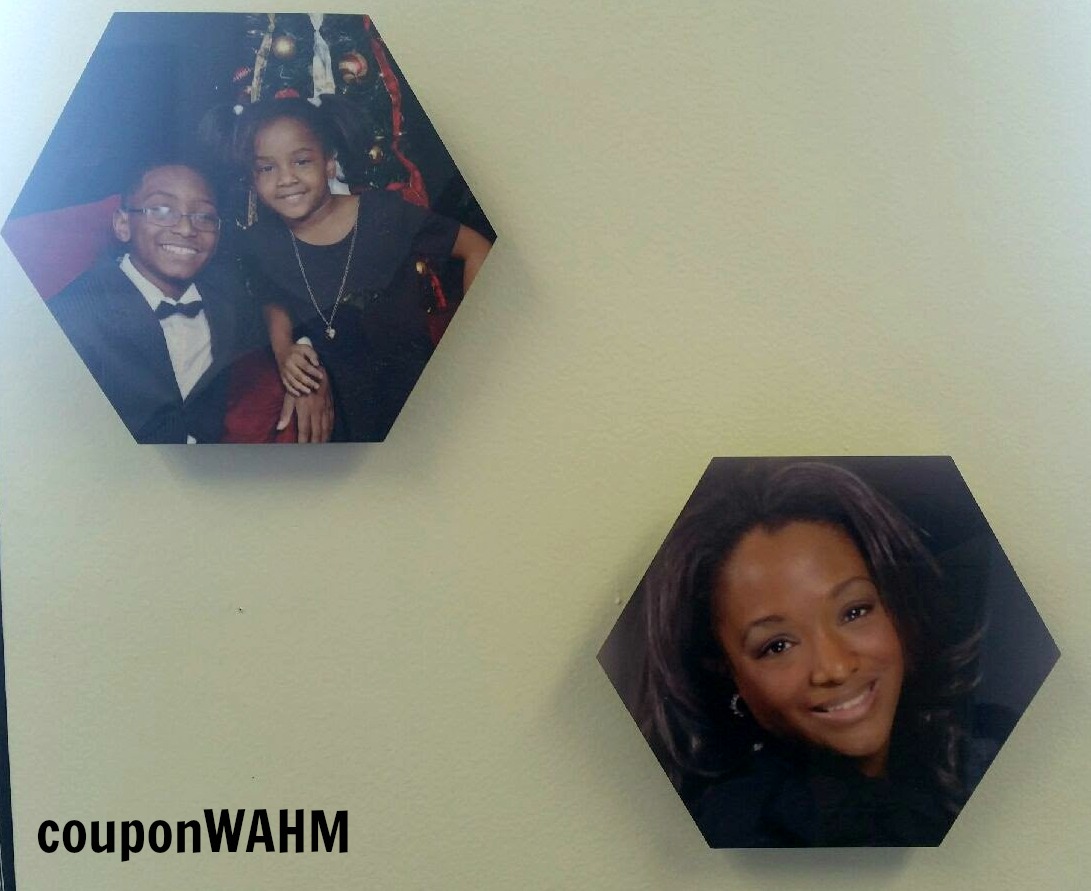 These came out so much better than I could have ever imagined. I love that they are made of very durable metal that will last for generations to come. The possibilities are endless with the AdoramaPix frames. You can easily mix and match the Hexagon frame with another frame to change the look of your decor.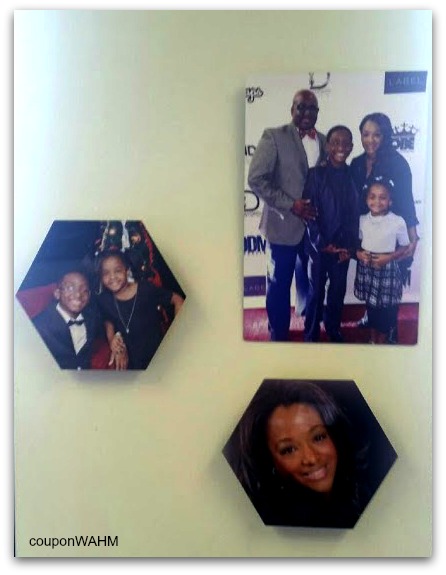 Now I know you are thinking that it is going to cost you an arm and a leg to get great prints. Don't worry, Quality doesn't need to be costly.
AdoramaPix  mission is to provide high quality products and excellent service at an affordable price. At AdoramaPix they use the most technologically advanced printers, top quality papers, and state-of-the-art software to provide you with the best product possible. You will be happy to know that their  expert technicians will even inspect your order to make sure it meets their exacting standards. Despite this white glove treatment, they manage to keep their prices competitive – making AdoramaPix one of the best deals in the industry.
AdoramaPix offers a wide variety of products in addition to metal prints including:
With Mother's Day just around the corner. Check them out, you are sure to find the perfect gift idea.
To stay in the loop as new products and promotions are introduced…stay connected here:
https://www.facebook.com/AdoramaPix
https://www.pinterest.com/Adoramapix/
https://twitter.com/adoramapix