Box4Blox Makes Lego Clean Up Fast and Fun #reviews
Disclosure: I received this product as part of an advertorial.
If you have little ones.They probably have some sort of Lego Blocks laying around in their rooms. I have a 10 year old and a 4 year old and I can honestly say that they both are crazy about their Lego's. Although I enjoy watching them play with them. I hate the clean up because there are always a few blocks that don't make it into the container. It seems that I am always stepping on a block when I enter their rooms.
In an attempt to keep the Lego's nice and neat, we use a small box with a lid, however when it's time for the children to build something they have to dig through them and separate the small from the large. That is until now.
I recently received the Box4Blox which is an amazing storage solution for Lego Blocks that automatically sorts your blocks by size, keeping them neat until you are ready to play with them.
Check out this video and see the Box4Blox in action.
The Box4Blox sorts the blocks by size and is super easy to use. Simply stack the four trays on top of each other, with the green tray on the bottom, the red tray with the small grid next, then the blue tray and the yellow tray with the large grids on top.All your child has to do is dump their Lego's into the Box4Blox and the stir them a bit with their hand and the Box4Blox does the rest.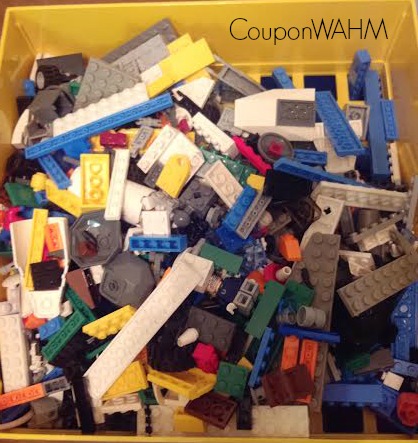 Box4Blox Makes Lego Clean Up Fast and Fun.My children actually enjoy cleaning up their blocks now. When the blocks are not in use. They can be easily stored in the Box4Blox.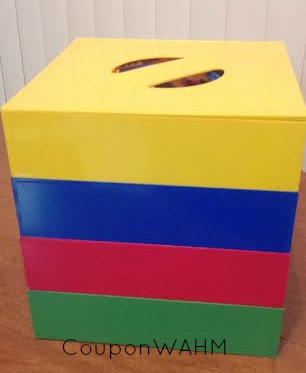 The Box4Blox is available exclusively online at Amazon.com however they are giving away a free Box4Blox for every 250 fans on their Facebook page. Head on over, you never know you just may be the winner. https://www.facebook.com/BOX4BLOX