Create magical memories with your loved ones with a custom video message from Santa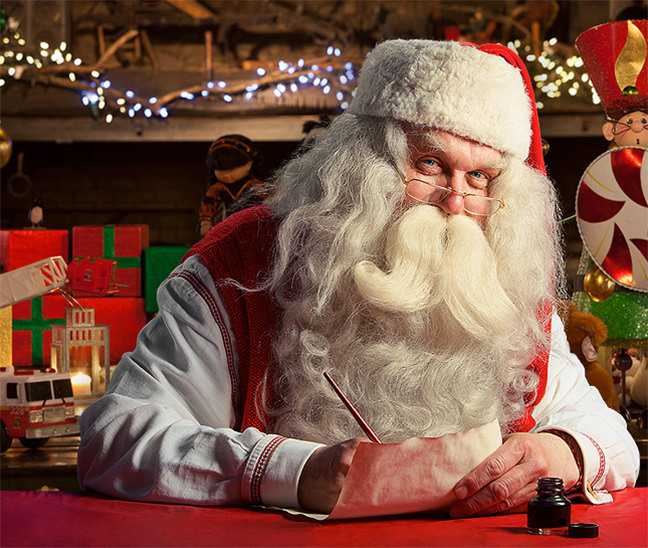 Portable North Pole is a magical console used by Santa and his elves to send personalized video messages to the folks you care most about. In just a few simple clicks, you can provide Santa with all the information he needs to create a unique, tailor-made video message that would even bring a smile to Scrooge's face!
Take a sneak peek..check out this quick video:
Portable North Pole videos come in 2 main types: Christmas and Birthday greetings. And they're free! Or you can upgrade to a Premium version, with more Santa facetime, extra personalization options, the ability to include more photos and truly incredible scenes from his village in the North Pole PLUS the long-anticipated Santa's Verdict, that lets your loved one know if they are on Santa's Naughty or Nice list.
If you don't have a computer. No worries. PNP is available on www.portablenorthpole.com, as well as mobile phones and tablets via a free downloadable mobile application. This app is compatible with Apple's devices (iPhone, iPad, iPod) as well as most Android phones and tablets. The PNP mobile app features access to the Free and Premium videos, exclusive games, synchronization with your own account on the web, and much more. You can take the magic of PNP with you everywhere you go!
What I love most is that the Portable North Pole gives back by partnering with children's hospitals across the world, PNP has made the lives of sick kids a little brighter. Their hospital program donates 5% of every Web transaction directly to participating hospitals. I also like the fact that their website is certified COPPA-compliant (Kidsafe) because PNP cares about the safety of the kids! When your children discover the magical world of Portable North Pole, Santa's Village, and the Polar Ranch, it will be in a worry-free environment; so you can focus on enjoying the look of amazement in their eyes.
Create magical memories with your loved ones with a custom video message from Santa!