Don't Go Camping Without The #sandalwood Lantern #reviews #fathersday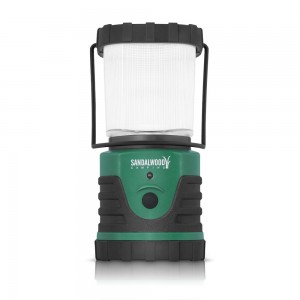 In just a few weeks, children will be out of school. For my family, that means lots of road trips and lots of fun. One of the things that we always say that we want to do however, we have never tried it is camping. One of the biggest fears that I have is that it is totally dark out in the woods. I won't have to worry about that now because I have found the perfect light. It's the Sandalwood Lantern. I recently received the Sandalwood Lantern as an advertorial, it is the perfect companion because it is lightweight and small in size. Perfect for packing in our luggage as well as small enough for my children to carry.
What I really love about this lantern is that it is very versatile. Not only can we use it during camping, my son likes to use it when he goes to bed. The Sandalwood Lantern allows him to be able to read a story without being disturbed by the overhead light in his room.
Here are just a few of the features:
300 Lumens Deliver Reliable Light in the Darkest Environments & in Emergencies
Flicker-Free, Efficient LED Array Remains Cool; Safe up to 6 Continuous Run Days
Small LED Pulse Indicator Light Helps You Find Your Lantern During an Emergency
Rugged Housing Provides Extreme Durability & Water Resistance in Compact Size
Lasts a Guaranteed 100,000 Hours; Safer & Longer-Lasting than Emergency Flares
Ideal For Camping, Fishing, Hiking, Home, and Emergency Use
Three "D" Batteries Required (not included)
If you are planning camping trips, you will definitely want to get the Sandalwood Lantern. You can get yours over on Amazon.com.