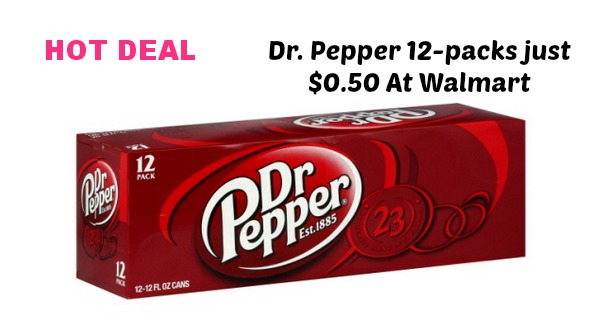 Yahooo!!! This is a really HOT run deal. If you have a Walmart in your area you can score Dr. Pepper 12 packs for only $0.50 per pack.  Here's how:
Target has the 12 packs on sale for $2.50. You can price match at Walmart and submit your reciept for a $10 Walmart Gift Card HERE 
Wanna sweeten the deal? You can do this up to 3 times which comes out to be 15 12 packs for only $7.50. You will have to do separate transactions with 5 per receipt. Submit all 3 receipts for 3 gift cards.
Note:Receipts must be submitted by 7/31